5 Ways to be More Sustainable with Packaging Your Food
When it comes to health and wellness trends, some of us may think of things like CBD, fermented foods and plant-based foods, but another major trend we're seeing is an increase in food storage options. We consider what foods we eat and put into our bodies, but have you ever considered how you are storing your food?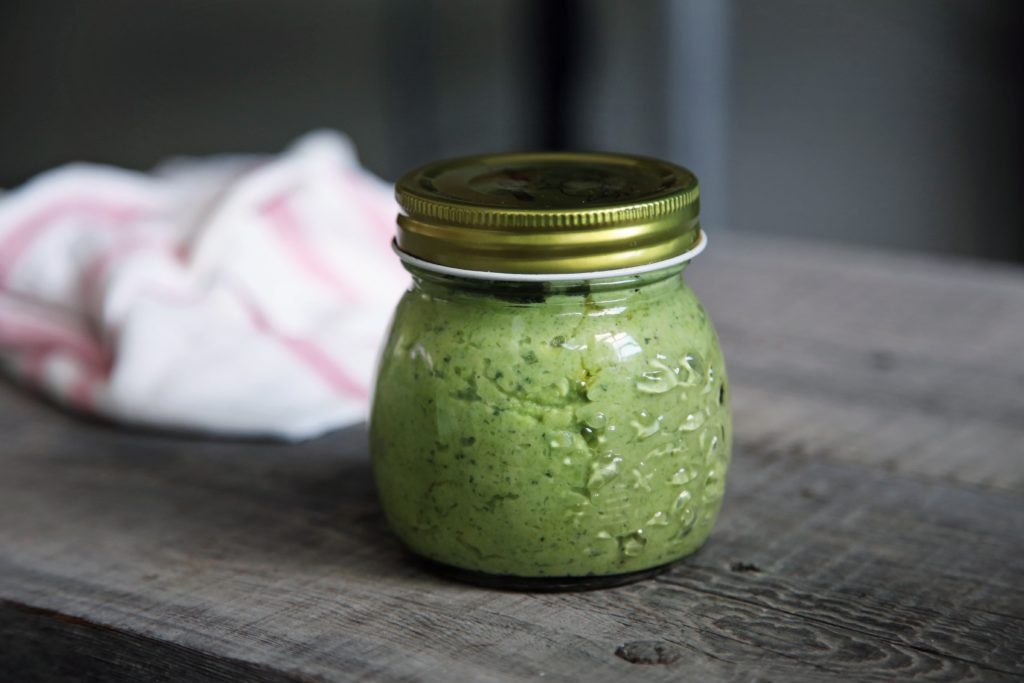 In honor of Earth Day this month, pick one (or more) of these storage options to create a more sustainable lifestyle both inside and outside of the kitchen. Here are five ways to be more sustainable with how you package your food.
#1 Beeswax paper
Ditch the single-use plastic wrap and replace it with a more sustainable option, beeswax paper! Made with beeswax, organic cotton, organic jojoba oil and tree resin, beeswax paper is reusable. Simply wash in lukewarm water and gently scrub. Note: Hot water will melt the beeswax, so avoid using hot water temperatures when washing and never place them in the dishwasher. Good for up to one year, beeswax paper is completely compostable, which makes it an amazing alternative to cling wrap or saran wrap. Looking for some fun colors, patterns and prints? Try these Meli Wraps.
#2 Glass containers
Place all of your plastic containers in the recycle bin and replace them with a set of reusable glass storage containers. That's right, you can finally say goodbye to that cluttered mismatched Tupperware cabinet in your kitchen. (Amen!) Not only are glass storage containers better for the environment, but you will totally be crushing your adulting game. I mean hello, matching lids. Now you know you have really made it!
If you prefer to keep your plastic containers, check their codes to make sure they're appropriate for storing food.  Wait… Tupperware has a code? Yep! Check the bottom of your plastic containers and look for a number with a small triangle around it. This number indicates what the plastic is made of. When it comes to food, numbers 1, 2, 4 and 5 are the safest choices for food storage while 3, 6 and 7 should be avoided (or repurposed for non-food storage) as these plastics can contain vinyl (PVC) or BPA. 
#3 Repurpose glass goods you already own
If you aren't in the market for upgrading your kitchen storage containers just yet then take a kitchen inventory of what you already have on hand and see how you can repurpose it. For example, mason jars make for excellent storage especially when it comes to homemade soups, stews and bone broth. You could even save and wash jars from purchased products like jams, jellies, olives, pickles, peppers and salsa.
Another good alternative is ice cube trays, especially when it comes to broths and stocks. If you plan on saving a batch of homemade broth and repurposing it in your next recipe, add the excess liquid to an ice cube tray before sticking in your freezer. That way you can just pop out how many cubes you need for your next recipe and get to cooking without having to use any larger storage containers.
#4 Silicone storage bags
Another sustainable option for storing your food is using reusable silicone bags. BPA and plastic free, these bags are perfect if you don't have the extra space in your kitchen cupboards for glass containers and mason jars. Lightweight and easy to pack in your coat pocket or gym bag, these storage bags come in all sizes so you can store everything from bite sized snacks to larger dinnertime leftovers.
#5 Stainless steel storage containers
Durable and eco-friendly, stainless steel storage containers are another great sustainable storage option. If you are someone who always experiences a case of the dropsies and steers clear of glass containers, stainless steel storage containers are perfect for you. Just be sure you are purchasing 100 percent food grade stainless steel containers and not aluminum, which can eventually degrade and leach into the food or drink you're storing.



Disclaimer: Some of these products links may be affiliate links, meaning we'd earn a small commission if you purchased through our site. It doesn't cost you any extra, and it helps us keep the lights on. Thanks for your support!