7 Eco-Friendly Food Storage Containers to Keep Your Leftovers Fresh
If you've noticed an uptick in eco-friendly food storage products hitting the market, then you're not alone. With about 300 million tons of plastic waste produced each year, there's a serious demand for food storage that won't end up in a landfill and ultimately harm the environment.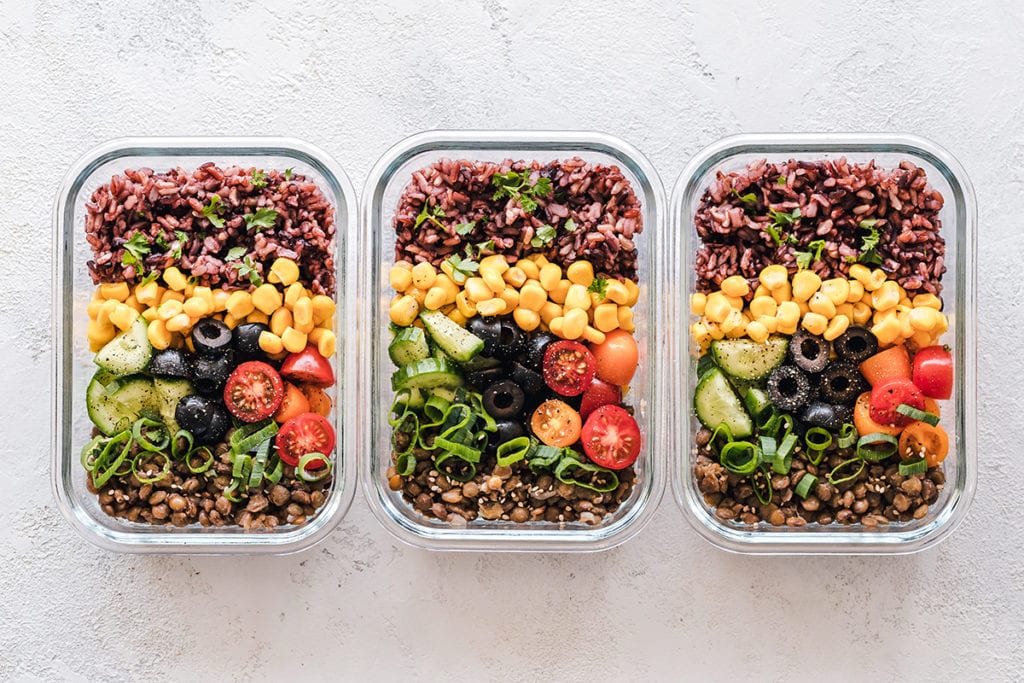 "Eco-friendly options are important because they are a huge way to eliminate our dependence on plastics," says Devin VonderHaar, KonMari consultant, professional organizer, and sustainability advocate in Portland, Oregon. VonderHaar points out that not only is ditching the disposable plastic better for the earth, it'll also save you money. "Using what you already have, and upcycling these same items for multiple purposes is the least wasteful option available to us," says VonderHaar. 
Ashlee Piper, sustainability and eco-friendly lifestyle expert and author or Give a Sh*t: Do Good. Live Better. Save the Planet, echoes VonderHaar's sentiment that you don't need to go out and buy a ton of new stuff.
"The most eco-friendly thing anyone can do is to use what they've got," she says. "So, if you have a plastic Tupperware you've been using, still using it–until its utility runs its course–is still better for the environment than chucking it in a landfill. Most heat-tested plastics cannot easily be recycled, so you can buy something new."
If you would like to stock up on a few reusable containers or wraps, we've got you covered. From silicone food storage bags to beeswax wrap, we've rounded up the best eco-friendly food storage options.
Stasher Reusable Silicone Food Storage Bag Collection ($9.99-$19.99, Amazon)
"I love recommending Stasher Bags to all my clients as a sustainable switch for Ziplocs," says VonderHaar. Made from 100 percent pure platinum silicone, the bags are microwave-, freezer-, and dishwasher-safe. VonderHaar adds that they're super-easy to clean and reuse for packing lunches or food storage, plus they come in a variety of sizes. 
Grove Collaborative Reusable Snack and Sandwich Bag Set ($7.95, grove.co)
For a stylish spin on food storage, turn your attention to these cute printed bags, sustainably made from a food-safe, BPA-free material. The bags, which are leak-proof, can be hand-washed or cleaned in the dishwasher.
Nummyware – Set of 4 ($39.95, nummylife.com)
As Kimberly Button, certified WELL AP and founder of GetGreenBeWell.com, notes, stainless steel or glass containers are the most eco-friendly and healthiest food storage options.
"They have stood the test of time, and many pieces will last for generations," she says. "These materials don't leach chemicals like poor quality plastic can. Plus, you won't have to be replacing them frequently, saving you money and saving the planet."
Try these Nummyware containers, made of borosilicate glass that is oven-safe up to 520 degrees, dishwasher-safe, and freezer-safe. They come topped with durable, compostable bamboo lids. 
Reusable Beeswax Food Storage Wraps ($13.48, amazon.com)
"Saran Wrap is one of the most wasteful products involved in food storage," says D. Gilson, PhD, travel and lifestyle writer for AutoInsurance.org. That's why Gibson likes these beeswax-based wraps, which can be used in place of both cling wrap and aluminum foil.
"Additionally, they are easily cleaned, and thus reusable, and come in some fun patterns," says Gibson. 
Linen Bowl Covers ($34, orezlifestyle.com)
Beeswax not your thing? Cover your bowls with linen instead. These covers, made from natural linen, can be used to cover all your bowls. They have a chic, simple look and can easily be washed so you can use them over and over again.
Ekobo Bamboo Bento Lunch Box ($22, ekobo.com)
VonderHaar is a big fan of reusable bento boxes, which are great lunch options for kids and adults alike.
"They come in ceramic, recycled materials, and metal options," she says, "and they typically have multiple compartments to keep everything organized."
VonderHaar is a fan of Ekobo's bamboo bento boxes, which are BPA-free. They're designed with two removable containers to separate foods. As these bento boxes aren't meant for the microwave, they're best used for sandwiches and snacks that don't need heating up. 
Porter Bowl – Ceramic ($40, wandpdesign.com)
Another fave of VonderHaar's is this ceramic bowl with a protective silicone wrap and snap-tight lid. It's perfect for toting salads or grain bowls to the office and is microwave- and dishwasher-safe.