This is What Using the Balance Meditation App is Like
I tried meditation for the first time nearly three years ago. Back then, Headspace was my app of choice. I loved (and still love) the educational illustrated videos as well as the way company co-founder Andy Puddicombe guides the meditations. 
Since then, I've also utilized the free Insight Timer app, which boasts 30,000 guided meditations. Once I parsed through the high volume of options available on the tool, I found a few specific ones I especially enjoyed. Outside of apps, I've even tried unguided meditations (which I personally find more challenging than guided meditations).
But for the past two-ish weeks, I tried a completely new tool: Balance. Elevate Labs launched the app just this fall, according to TechCrunch. What makes the app unique is that it is catered to each user and seeks to "replicate the experience of working with a live meditation coach," the article notes.
My trial started off with a simple download and then transformed into a personalized experience. For instance, the app asked me what my top three goals for meditation are. I picked "improve sleep," "improve mood" and "reduce stress," then ranked them in order of importance.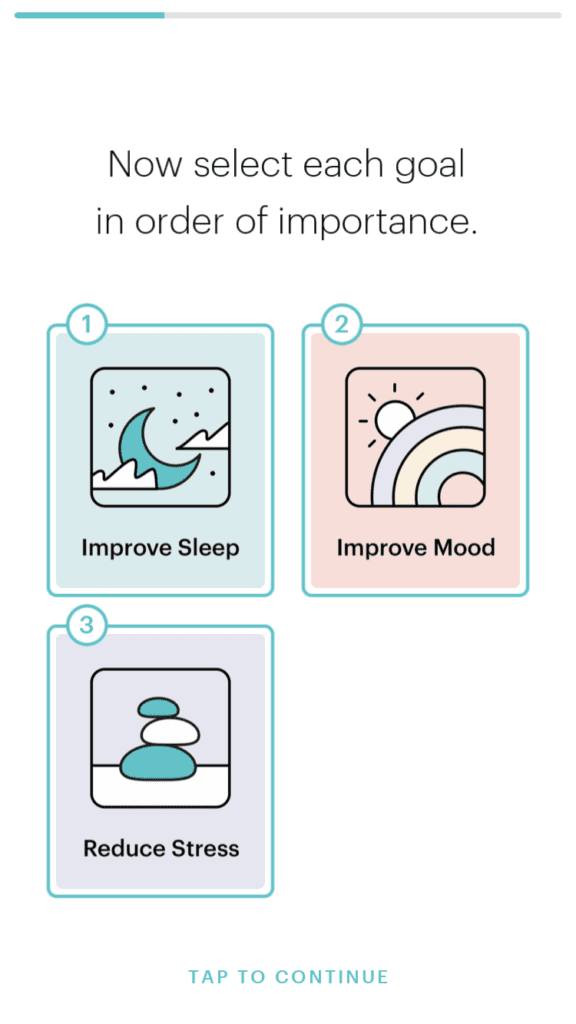 And it didn't stop there — the Balance meditation app regularly asked various questions, such as whether I've done a body scan before and what I was feeling anxious about.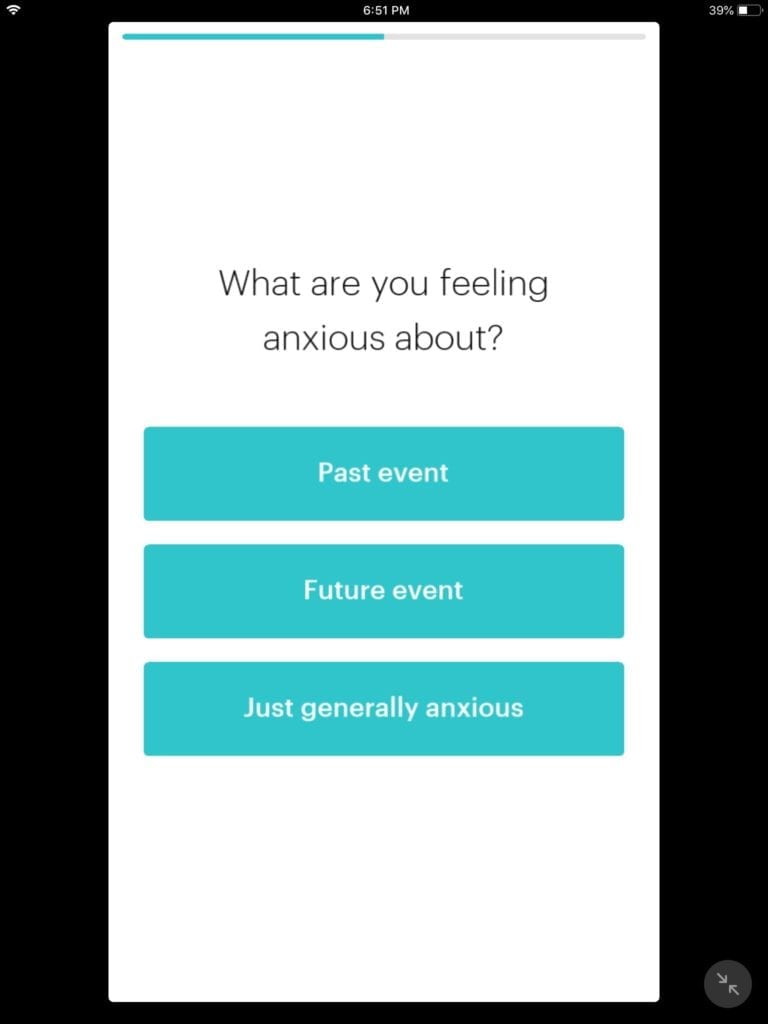 In addition to customizing its content, the Balance meditation app taught me about the benefits of meditation. I learned that "long term, consistent meditation changes the density of grey matter in key areas of the brain." The app also reminded me that "meditation can improve your working-memory capacity and your attention span," as well as how it is "natural for your mind to wander during a session."
As for the actual meditations, I found them to be quite pleasant. Users can choose the length of each session (five minutes or 10 minutes, and there's sometimes a three-minute option) as well as whether they want to hear a male (Ofosu Jones-Quartey) or female (Leah Santa Cruz) voice leading the session. I particularly enjoyed how each meditation was structured; there was a perfect balance (no pun intended) of guidance and silence.
I tried Balance's "Foundations" plan, which lasts 10 days and is free to use. The app also offers various complimentary "singles," or one-off meditations, with titles like "Sleep," "Wake Up" and "Energize." I took a go at the "Anxiety" and "Relax" options and felt much calmer after each one.
To unlock more plans (such as "Foundations II" and "Advanced") and singles (including "Concentrate" and "SOS"), users have to subscribe. Balance has two pricing options: $11.99 per month or $49.99 per year.
Overall, I would recommend using Balance, particularly if you're a novice meditator. Even if you're not completely new to the practice, the app can be an excellent refresher on crucial aspects of meditation. Plus, you might even learn something new. For me, it did that and more — it helped me get back in the habit of meditating daily.