5 Ice Cream Sundae Upgrades for Your Summer
I scream, you scream, we all scream for ice cream! Nothing beats a bowl of ice cream on a hot summer's day. Between the heat and humidity, the dog days of summer can be absolutely brutal, but if you are looking for tasty ways to stay cool and beat the heat, try these ice cream sundae upgrades.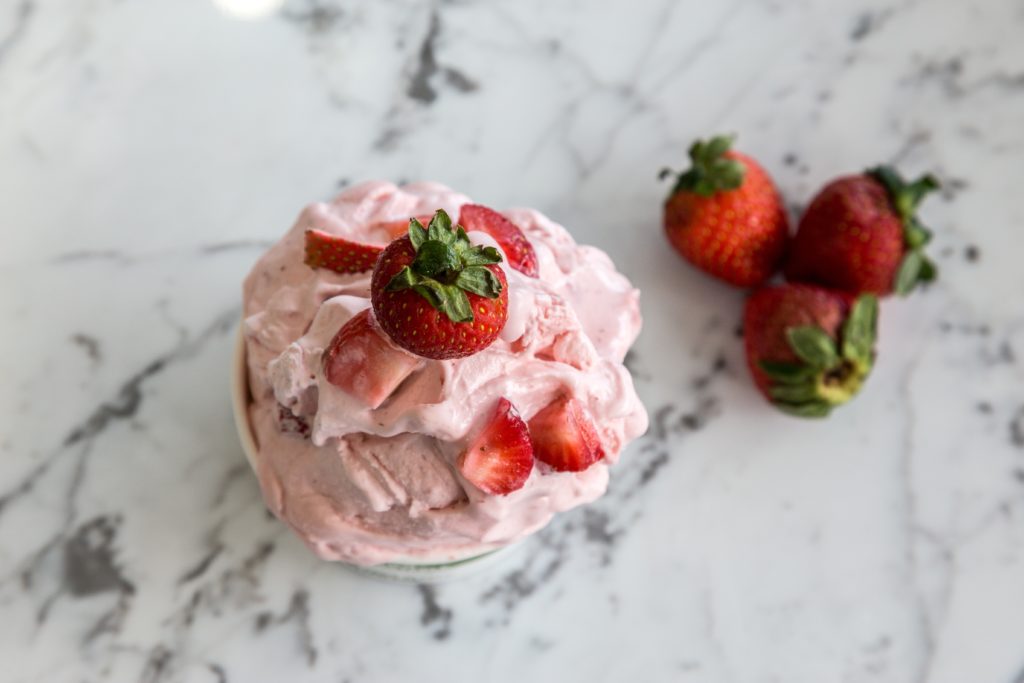 Ice Cream Sundae Toppings for…
#1 Chocolatiers
For all of the chocolate connoisseurs out there, upgrade your traditional ice cream sundae with these better-for-you chocolate toppings including:
If you really want a chocolatey treat, use avocado pudding instead of nice cream for a decadent dish sure to satisfy any sweet tooth.
#2 Coffee lovers
If you are someone who claims coffee = life (hey, no judgement here), then you may want to swap out your 3 pm cup of joe for a savory coffee-inspired sundae instead. Add a ¼ teaspoon of espresso powder to your nice cream recipe, then top with your favorite coffee accouterments including salted caramel sauce, chocolate sauce and a sprinkle of cinnamon or vanilla powder.
Trying to cut down on your coffee addiction? Try these three healthy coffee alternatives instead.
#3 Crazy for coconut
Channel the flavors of the tropics and create an ice cream sundae that gives you all of the vacation vibes with these coconut ice cream sundae toppings:
Agave or honey
Coconut butter
Fresh fruit slices like banana, kiwi, mango, pineapple or anything tropical
Raw or salted macadamia nuts
Shredded, unsweetened coconut 
#4 Fruit Fiends
If you cannot get enough summertime fruit, you aren't alone. The summer farmers markets are absolutely teeming with fresh fruit so stock up on some summer staples to enjoy atop your summertime ice cream sundae such as:
Bananas
Berries like blackberries, blueberries, raspberries and strawberries
Cherries
Peaches
Pineapple
You can even make a simple berry compote for an added touch of subtle sweetness.
Tip: Need a break from ice cream? (I didn't think so), but if you are looking for something light and refreshing, swap out your ice cream sundae treat for some homemade fruit sorbet instead.
#5 Sweet and savory
Can't decide between a sweet or a savory sundae? Why choose one when you can have both! If you are like me and enjoy the taste of sweet followed by something savory (or salty) try these sweet and savory/salty ice cream sundae upgrades:
Candied bacon (hey, if Food & Wine says bacon can be an ice cream topping then who am I to argue?)
Dark chocolate chips
Nut butter like almond butter, cashew butter, peanut butter, pistachio butter or walnut butter (You can also use the raw nuts on their own for an added crunch)
Pretzels, crushed
Seed butter like pumpkin seed butter, sesame seed butter or sunflower seed butter
Got a taste for something else? Go with your gut! Jessica Gartenstein, co-founder of Fronen says, "I absolutely love bananas, peanut butter and a pinch of sea salt on my ice cream sundae! Adding granola also gives the perfect crunch and I always look for options without refined sugar."
No matter how crazy a combination may sound, you never know how delicious it can be until you give it a go, so try it. Who knows, you may stumble upon an epic combination!

Elevate your ice cream sundaes this summer with these ice cream sundae upgrades. Now…someone pass me a spoon!