Why You Crave Sweets and How to Handle Pesky Sugar Cravings
[Disclosure: This post is a part of a sponsorship with Bai Brands. As always, we only write about the places, people and things that we truly love.]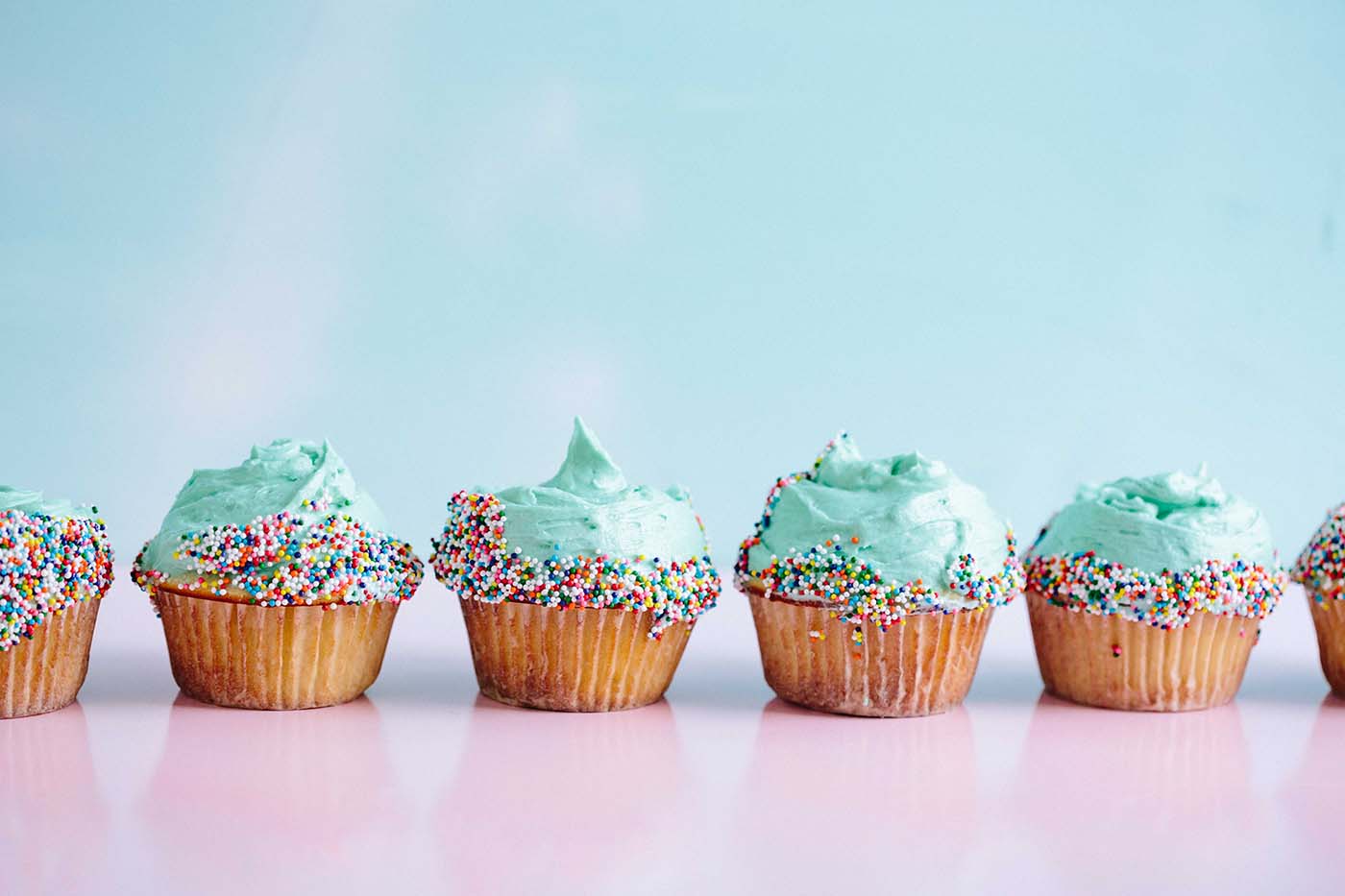 January 1 marked a new you, full of aspirations, goals and intentions. And according to Statista, among top new year's resolutions for 2018, "eating healthier" ranks of utmost concern alongside "get more exercise" and "save more money."
And because we know our diets have a profound effect on our overall health (our mood, skin, sleep and mental health just to name a few categories), declaring that we'll eat healthier isn't a bad New Year's intention to set.
But we also know there is a lot that happens between setting a goal and achieving it. There are indeed moments of triumph, like turning away from the leftover Potbelly cookies at the first full team meeting of 2018 and opting to DIY your own green smoothie for instead of grabbing a Starbucks muffin on the way into work (go you!). But there are also, without a doubt, moments where we waiver – falter, even – on attaining those lofty resolutions.
The moments I'm talking about that aim to sabotage your worthy aspiration to eat healthier? Sugar cravings. When you have a hankering for sweets, it's just as much biological as it is emotional, so be easy on yourself before getting frustrated at your sweet tooth.
Once you understand why your body craves sugar – because you're human – you'll be more equipped with how to handle the sugar cravings rationally, and side-step the frustration with yourself.
Why do you crave sugar?
When you're tired, you sleep to regain energy. But when you don't give your body the sleep it needs, it tries to find energy from fuel some other way; sugar gives your body a quick, temporary boost of energy, so it's a natural trigger for your brain and body to start craving sugar when you're actually just tired.
Eating sugar gives your body a fast and effective – albeit very temporary – boost of energy. Because your body can convert sugar into energy so quickly, it often craves sweets when it really just needs fuel.
According to Catherine Borkowski, RD, LDN, studies are ongoing to determine the definite reasons why we crave sugar, but ultimately, cravings come based on how our bodies react to situations around us or in our daily lives.
"Cravings can be ingrained in behaviors," Borkowski said. "Evaluate what you did that day and how you felt mentally, emotionally and physically. Did you skip breakfast? Did you get enough sleep? What kinds of stress did you encounter? Did you get some good sources of protein in your day?"
These questions, Borkowski reasons, are examples of what can affect your cravings and trigger you to reach for foods that aren't so good for you. To better figure out how to handle sugar cravings, she recommends tracking these beahviors in a journal or app to find patterns in your body that lead you to crave sugar.
Borkowski also notes that even with the best planning, "sometimes those cravings will strike and will just remain a mystery, which is why preparing to have tricks up your sleeves can help set you up for success."
How to handle sugar cravings
Once you take the pressure off yourself in playing the mind-over-matter game with yourself through a sugar craving, use these tools at your disposal as a means to handle them.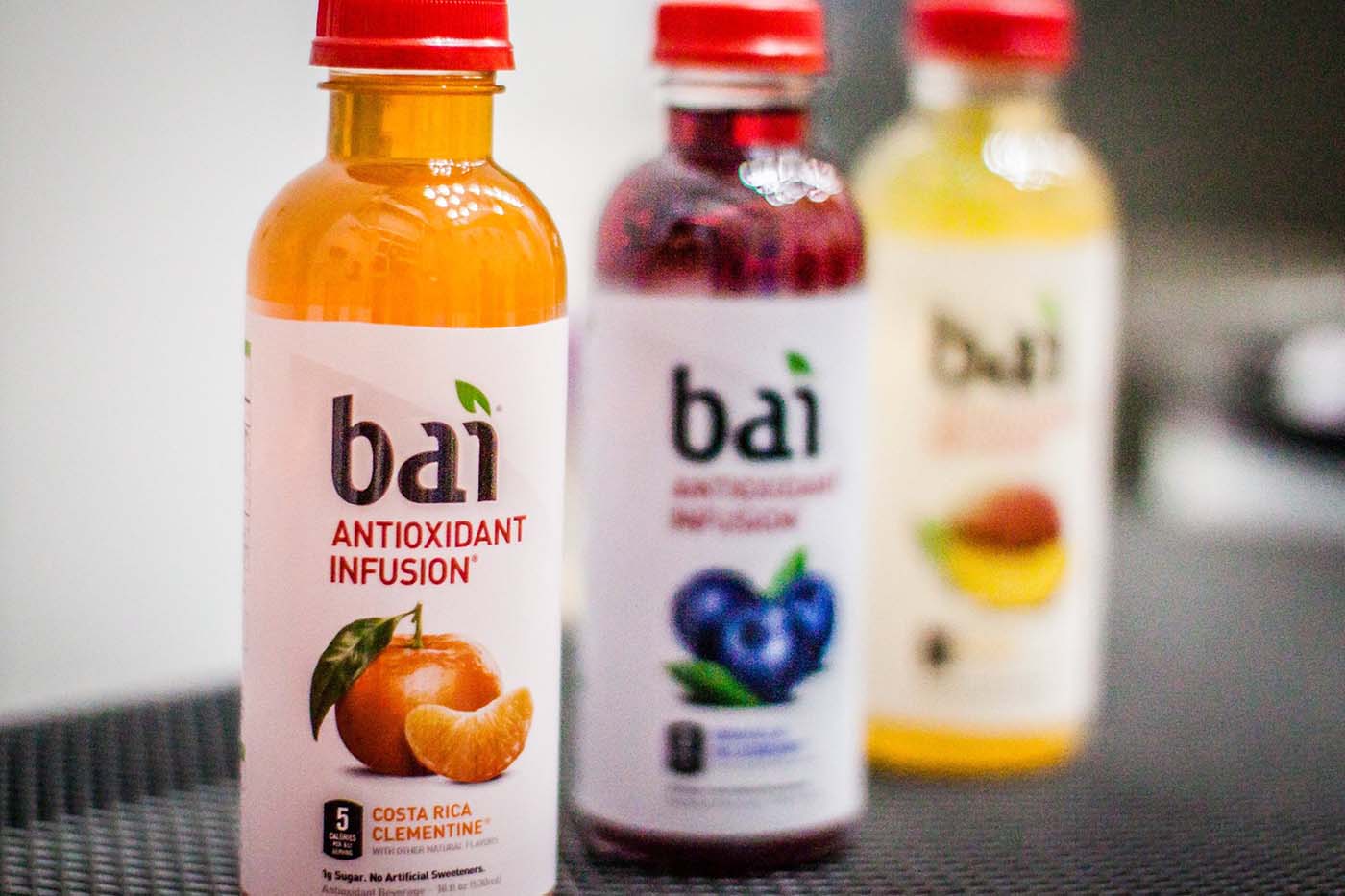 Watch out for sugar bombs
Kristin Hoddy, PhD RDN, guards against the tricky foods and beverages that tend to sneak into our diets that have an unncessarily large amount of sugar, like "bread, tomato sauce and salad dressings," she says.
"Sports drinks are another source," Hoddy mentions. When you are craving a flavored option instead of plain water, a flavored water option like Bai with just 10 calories and 2 grams of sugar in a 18-ounce bottle may satisfy your craving and quench your thirst.
Coconut water and Bai's Cocofusions are other great alternatives to juice or soda, Hoddy suggests, as it's about half the sugar and has much-needed potassium that people tend to miss from their diet.
Focus on the Four Ds
When working as a tobacco cessation coach, Borkowski focused on "The Four Ds" with clients when nicotine cravings happened to strike; she applies the same tactics to manage any kind of craving that could throw an individual off balance. "Delay, Deep Breathe, Drink Water, Do Something Else," Borkowski said.
Using the Four Ds as a guide, she offered up these tips to tackle food cravings.
"To help crush cravings for something sweet after dinner, try sipping a mug of hot or iced peppermint tea. The minty taste helps cleanse the palate and sipping the tea slowly gives your mouth something to stay busy."
To keep your mouth busy, you can also chew gum, have a mint or use a toothpick, Borkowski explains.
And no matter where you are when a craving strikes, you have your breath as a tool to use to your advantage.
"Take 10-20 slow, deep, conscious breaths, letting the craving pass," Borkowski said. "Repeat if the craving is feeling very strong."
Make sure you're eating enough protein
When you feel full and satiated, you're less likely to feel the need to have something else to eat. Simply put, make sure you're eating enough of the foods that satiate you – proteins. In a study reported by TIME magazine, eating foods with higher protein count really does make people feel more full.
If getting enough of the right kinds of protein for your body is difficult for you, when you're making your grocery list, put protein at the top of your list. Then curate your meal plans for the week around the protein sources you intend to intake.
Set yourself up for success
When you're planning to stave off the sugar cravings, hit your body with a one-two-punch. This smoothie from Bai can give you the combo of protein and carbs you need in the morning or post-workout to feel totally satisfied.
Blend the following into a smoothie delight:
6 oz 

Ipanema Pomegranate Bai

1 cup

 

Frozen Raspberries

1 cup

 

Frozen Cherries

½ cup 

Frozen Strawberries

½ cup 

Vanilla or Plain Greek Yogurt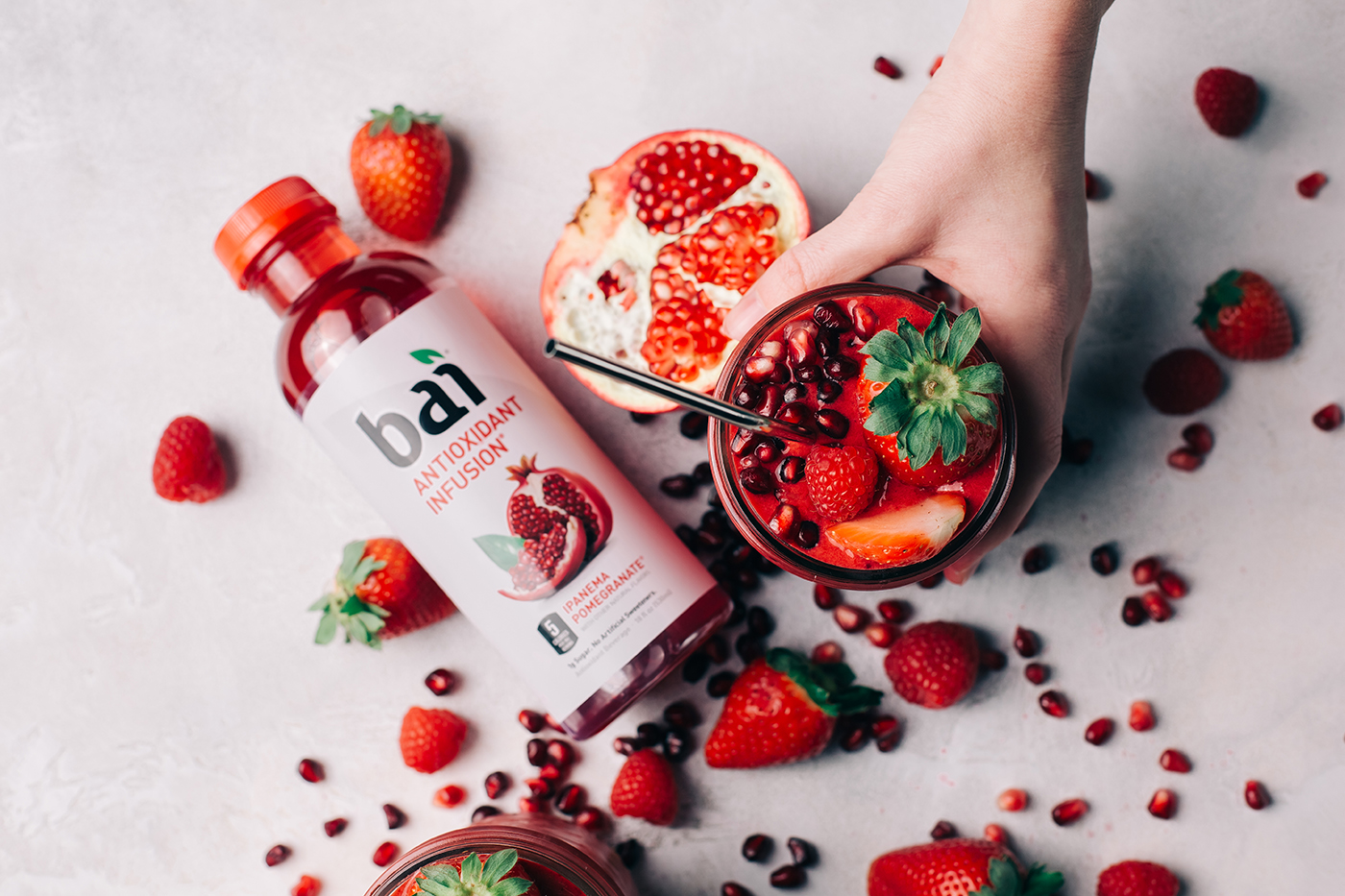 Bai is rewarding your new healthy habits with a grand prize that's about to make one person's year. Document how you're using these tips and other ways to stay on track with your new' year's resolutions by uploading a photo to drinkbai.com/win and you may win $10,000 in groceries as well as many daily giveaways (like the goods to make delicious recipes like our favorite smoothie above).