Meet the Founder of 305 Fitness, Sadie Kurzban, on This Episode of #WeGotGoals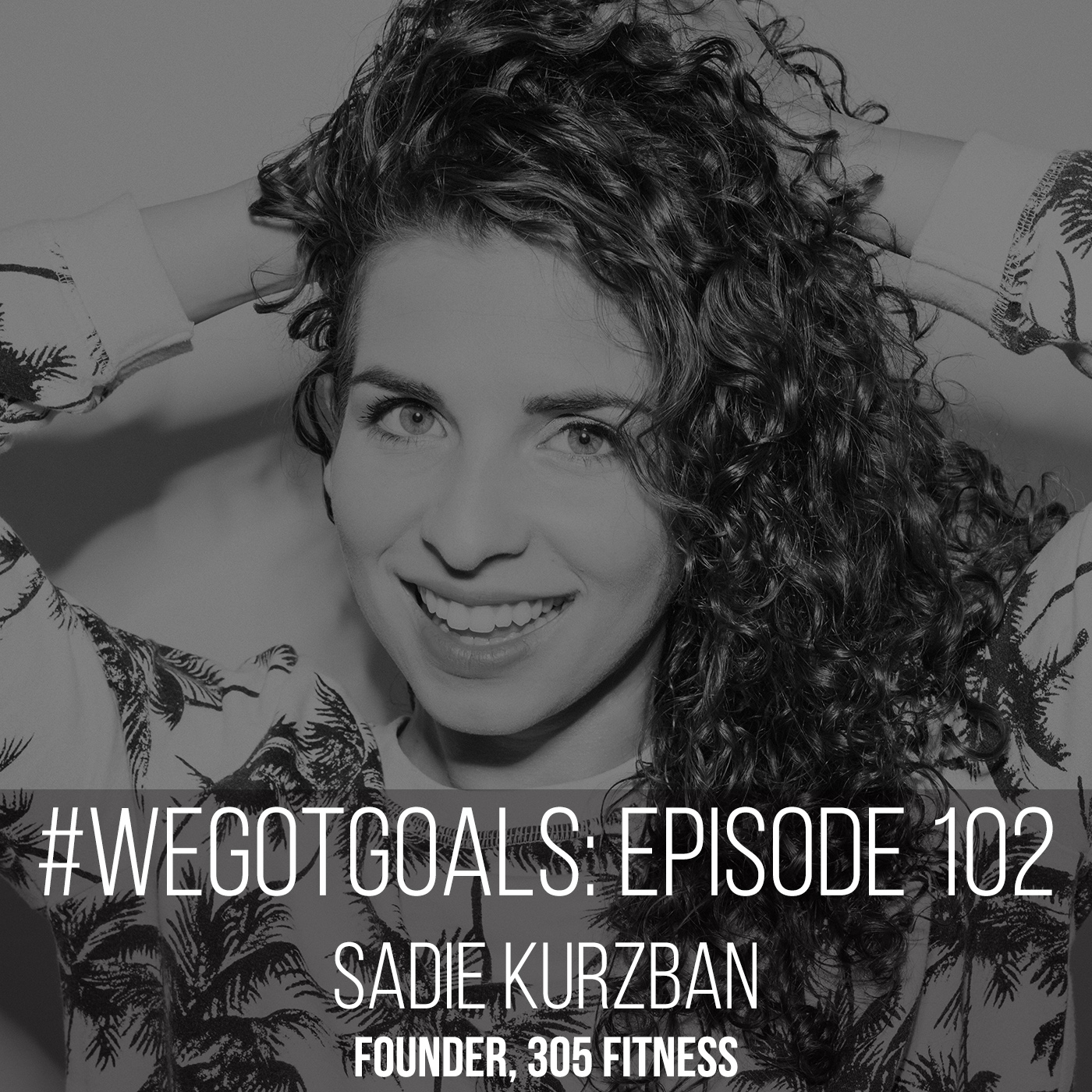 On #WeGotGoals podcast episode 102, I interviewed the founder of 305 (305 Fitness, that is), Sadie Kurzban. When she was only 24, Kurzban was putting the finishing touches on the first physical space for 305 Fitness in the heart of New York City, a project that was four times as expensive as she planned, while the rest of her pals from college were simply enjoying their second year out of college.
"I was sitting there thinking, what did I just do? I was super scared," Kurzban told me in this episode. But it was at this point – a point at which many people may deem the stress to be insurmountable – that Kurzban believed in herself and the mission she founded the company on. Not only did she get past her fears of owning one studio, but she then went on to open more locations in four cities and certify over 60 more national instructors to teach the 305 Fitness method.
Back in 2012, Kurzban had a vision to take her passion for dance and a desire to create change in the fitness industry (and to make it more accessible and relatable to all shapes, sizes and types of people). Helpfully, she also had a $25,000 grant won from a pitch competition in college, which she used to start 305 Fitness.
All of these powerful reasons gave her sustained momentum to make it through the ups and downs that come from starting anything from scratch. As she phrases it, "It was adrenaline, just this one goal, [to] just open it, just open it." But you'll hear in this episode what happened next.
"It was actually about a week after we opened and I had a moment to sit with myself and I thought, 'Oh my god, I don't know if I want this anymore.'"
I'm speaking for myself but I'm sure I'm not alone in saying it is an all too familiar thought for us goal-getters. Her candor about being so laser-focused on one goal, to then nearly wish it away after achieving it, was refreshing and had me head-nodding through our long distance interview.
Kurzban isn't afraid to share her challenges, to be open about where she's struggled along her journey to founding one of the most popular dance fitness workouts in the country right now – or say that while everything can look amazing from the outside, Instagram is most definitely not reality.
You'll also hear her talk about the ever-present challenge of fundraising as a female.
"It's really gross how little investment there is in female teams; it's even grosser how little investment there is in women of color," she said.
As for her goals for the future, there are many you'll hear her talk about, but on the list:
"I'm totally going to become an investor in female-led businesses." Kurzban went on to cite this study from Boston Consulting Group, which explains that women, on average, generate twice as much revenue for every dollar invested in start-ups in comparison to their male counterparts.
Pop your earbuds in and hit "play" on Sadie Kurzban's episode of #WeGotGoals to hear more about her passion for movement, for changing the fitness industry, and supporting other female-led start-ups. You can get this episode here, on iTunes, on Spotify, or anywhere else you get your podcasts. And if you have a second to show a little love by leaving us a five star review, we'd really appreciate it!