5 Tips from an aSweatLife Ambassador on Making 2019 the "Year of Running"
New Year's resolutions come in the form of intentions, words, or themes. I personally do a "the year of." For example, 2018 was "the year of travel" where I decided to go somewhere outside of Chicago every month.
My inspiration for 2019's yearly theme came in late 2018, when I volunteered for the Chicago Marathon. As runners passed by, fond memories of past races came flooding in. I loved the challenge, the accomplishment, and above all the community that came with running road races. After my volunteer shift, I decided 2019 would be "the year of running." I signed up for marathon lotteries and even got a head start by doing a turkey trot 5K on Thanksgiving and the Santa Hustle 5K in December.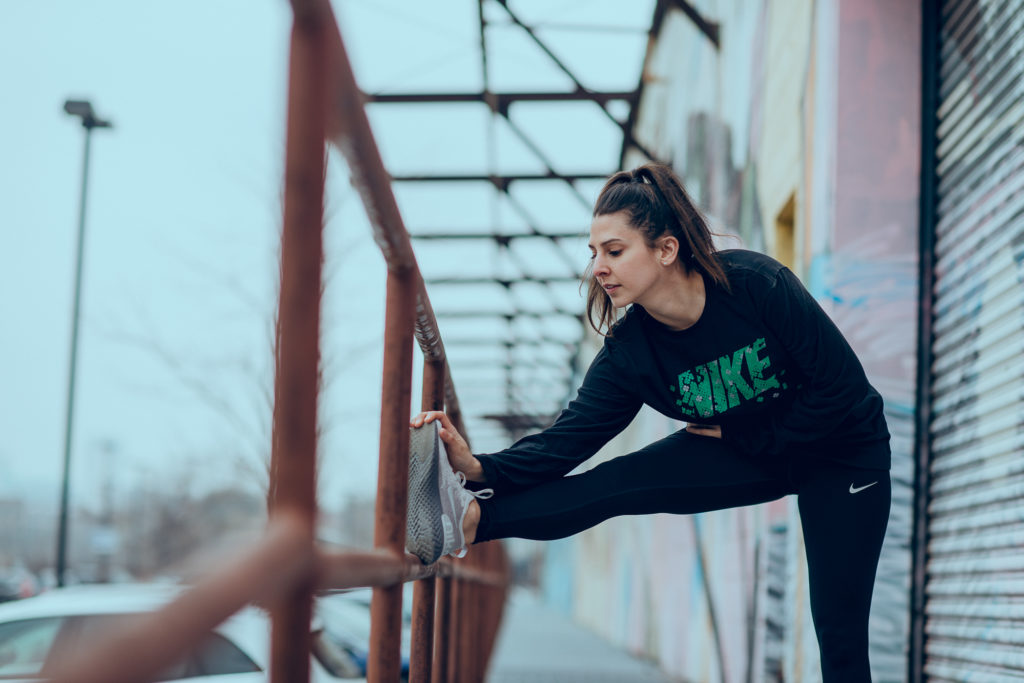 But, I still had my doubts if this "year of running" was going to work as I started to remember why I fell out of love with it. As I kept running during my regular workouts, there was a voice in my head that kept saying "yea, but you're not a runner. You're, like, really slow!" Comparison was stealing my joy. I started to think, "if I'm not going to win, why bother at all?"
I shared my goal with a friend, and she mentioned to me her dislike of the terms "beginner" or "jogger." She said it didn't matter what her pace was; she was running her own race with her own goals. I have made a conscious effort to remember that mindset and followed the five tips below to make 2019 my year of running.
Sign up for a new race!
I completed my first ever Shamrock Shuffle last week. It's an 8k in Chicago and marks the start of spring running season.  Running a new race gave me freedom from expectations. I hadn't run the course or the distance, and I didn't even have a previous year's shirt design to compare to—so it was much easier to just go with the flow and enjoy the race day experience. I was also so excited to find out so many familiar faces were also running this race. Which leads me to the next point…
Everything is better with friends!
Knowing friends will be along the course adds comfort to a potentially stressful situation. On race day, I was able to meet up with A Sweat Life Ambassadors for a group picture and crossed the finish line with a friend rocking our matching Nike outfits. My suggestion? Convince a friend to run with you, and if your friends aren't the running type, maybe they'll be willing to cheer for you (or at the very least, take you out for celebratory brunch afterwards).
Find your tribe!
For the Shamrock Shuffle, three other women and I had an opportunity to train with Nike. We were provided custom training plans based on our current activity levels and used the Nike Training Club app for cross training days. We met with Edge Athlete Lounge's Coach Robyn twice to review our progress and discussed how to tackle hurdles like my fear of running too far from home. Coach Robyn also kept me motivated and accountable by texting me for training updates.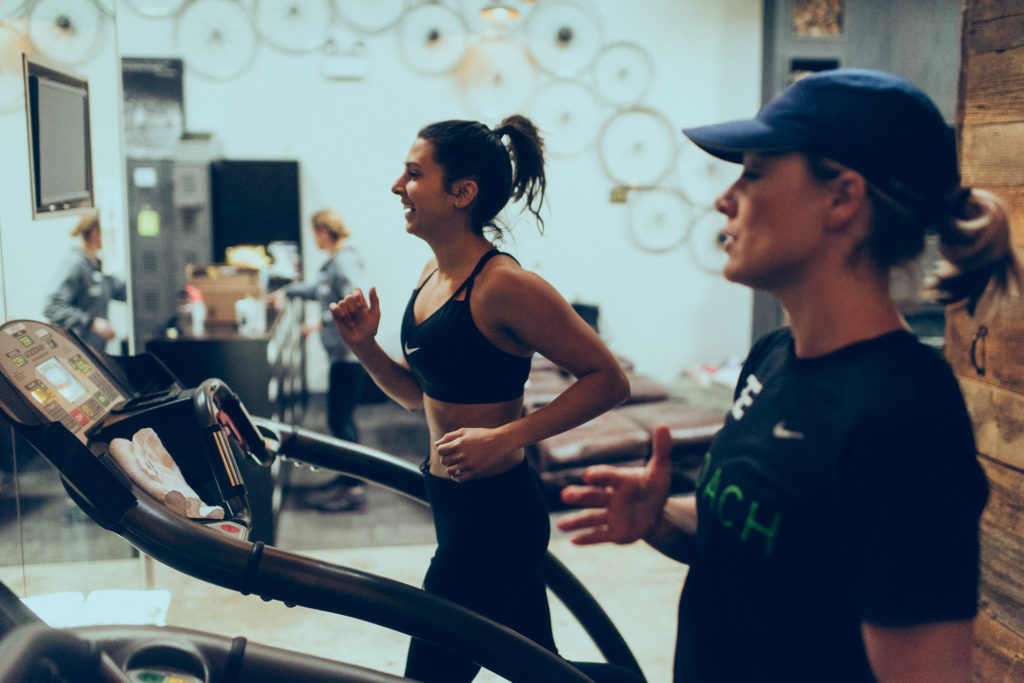 Going forward, I will continue to utilize apps for cross training and find a running club I mesh with.  A run club should make you feel welcomed and push you to achieve your goals. Most people can't wake up and decide to run a race. You will need to train, and finding a group that provides accountability and community will make it that much easier.
Be flexible with your goals!
My goal initially was to run a race every month. The goal died when I did not run a race in January and also did not get into any marathons through lotteries. I reached out to some friends who are regular runners and asked "now what?" After hearing their advice, I changed my goal to complete a race of all distances from 5k to marathon. So far, I have checked off half marathon and 8k. I have 5k, marathon, 10 miler, and 10k to go. You set the goals in the first place – but you can always change as needed.
Have fun!
If you have followed tips 1-4, crossed a finish line, and you're still not finding any joy in your accomplishments, then move on. Life is too short to spend your time on something that doesn't fulfill you. Repeat tips 1-4 on a new activity until you find 'having fun' is a natural result.
I'm going to keep running through 2019, and I hope you "run with" these tips to make 2019 your best year yet.