Dear Running: My Open Goodbye Letter to Running and Triathlons
Dear Running:
It is very painful to write this letter to you.   
As you know, Running, we have been friends since I was a young child.  Playing with friends and organized sports were my greatest joys.
I didn't like you so much, Running, when we were on the school basketball and softball teams, but we did what we had to do.
Then, Running, we met again and got together casually in a not-forced-at-team-practice-way while I was at college. We became exclusive in the fall of 1996 when I was 28.  It felt perfectly natural. I loved the fresh air, I loved seeing what my body could do, and, I'm not going to lie, I loved the calories you burned, Running.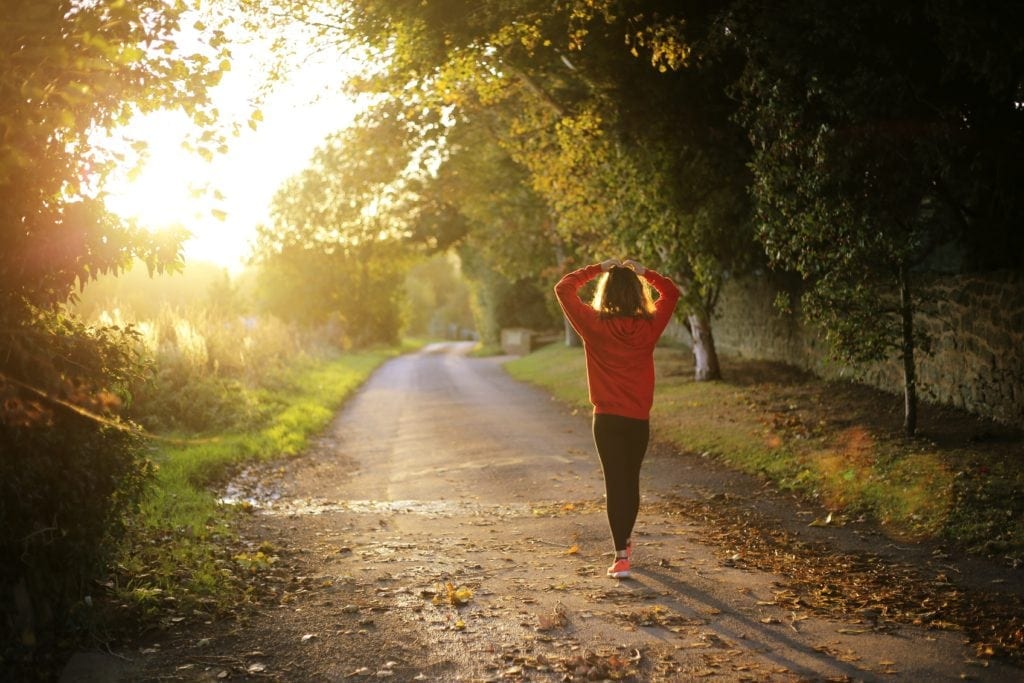 I soon started entering road races.  I did 5Ks, 10Ks, half marathons and ran a marathon. Running, we weren't super fast and it was hard going those far distances, but I loved the structured training I followed and I loved the feeling of accomplishment when I finished.
Then in 2010, a new love entered my life – Triathlon (which means you too, Running. Please don't be mad that you were now part of a threesome).  
Ooh, Triathlon, you challenged me in new ways.  I had to learn to swim and I had to learn how to work the gears on a bike.  There was so much to discover and so much training to do. You filled all of my needs physically, and my Type-A personality needs mentally.  You were a love-at-first-sight training schedule.
We started with sprints distance tri's, then moved on to Olympics.  We cautiously moved up to the 70.3, and after finishing better than we expected, signed up for our first 140.6.  In the past eight years, we've done three 140.6's, four 70.3's and numerous smaller races.  We even placed first in our age group a few times in some 70.3's. My gosh, at the age of 47, you gave me the confidence to tattoo the Ironman logo on the back of my lower calf.
I proudly display "70.3" and "140.6" car magnets on the back of my SUV.  My teenage kids bought me a vanity plate for Mother's Day one year that reads "RTRIMOM" (read: our tri mom).
Triathlon, I thought we would grow old together.  I thought you were going to take me to exotic locations where I would go on "race-cations".  While you cost me a lot of money, it was worth it because you filled me in mind, body and spirit.  It was empowering to cross every finish line. You gave me strength and confidence. You were a badge of honor that I displayed proudly.
But as you know, Triathlon, my left knee had other plans.  Close to six years ago, the knee started to hurt. I saw the orthopedist and he ordered an MRI.  I had a meniscus tear so he repaired it arthroscopically.  He found I was born with a portion of the meniscus missing.  Go figure, God was already laughing when I chose to be an endurance athlete.
Three months later, I competed in an Oly and PR'd.  All was well with the world. Five years later, in 2017, the knee began hurting again.  Another MRI. Another tear. The arthroscope went in for the second time and cleaned up the meniscus.   My recovery was a little slower this time. Then I suffered some injuries to the upper part of my body and never had much time to run in between.
In the meantime, Triathlon, you know I received an amazing gift of playing baseball at the Phillies Phantasy Camp. I played against former Phillies (with a bunch of other middle-aged people; I was one of five women and 108 men). The knee flared up a bit while training, so I received a cortisone shot.  That helped for about two weeks, but I still trained for Camp.
Early on the second day, my knee loudly told me it was unhappy with the agility moves of playing baseball. Triathlon, you know the end of that story: yet another tear to the poor, long-suffering meniscus.  
The third tear was the proverbial nail in the coffin.  The orthopedist didn't want to touch my knee so soon after my last surgery. The amount of cartilage under my patella had degenerated. I had a bone spur, arthritis and a touch of tendonitis, as well. The doctor told me nothing would heal the integrity of the inside of my knee; Weight-bearing activities were no longer in my future. I had a series of orthovisc injections as well as a PRP. My new goal: Delay further degeneration and preserve what was left inside my knee, so I could still do non-impact activities without pain.
Triathlon, I didn't think this day would come so soon.  Running, this certainly affects you the most, because swimming and biking are both low impact and easy on the knees.
I have such great memories of all my triathlon firsts, like finishing each increasing race distance.
I remember in 2014, during Challenge Atlantic City 140.6, I had such bad stomach issues during the bike portion that continued into the run.  I remember telling my husband when I passed him that I was "one and done." Little did I know, that much like childbirth, it was a pain that I would easily forget a little over a year later at when I raced for Ironman Maryland in 2015.  
Less than one year later I did my most challenging, yet most satisfying race, Ironman Lake Placid.  It was a great swim followed by a hilly ride and somewhat hilly run. I had joined a tri club the year before and went with the training club on a long weekend to Lake Placid.  I was the oldest person in the house and I didn't know anybody. I worried if I would fit in and if I could keep up. Thankfully, I did both. The other members were amazing and it was fantastic being around "my peeps" like that for four days.
Besides the eight people from the training weekend, there were over 20 people competing and cheering at the actual race two months later.  It was so fun to see the green and black tri club uniforms during the race and cheering for each other. I loved that sense of camaraderie and I performed well in the race.
Triathlon, you have been an amazing journey, which makes saying goodbye to you that much harder.  You taught me how strong I was mentally. Though my training enabled me to physically endure 13+ hours on my feet, it was my brain that kept me from quitting when the road grew rough.
Running and Triathlon, with every finish line crossed, you empowered me to feel like I could do anything to which I set my mind.  I tried to pass that knowledge on to my children so they wouldn't be afraid to challenge themselves and to know they could and should reach for the stars. I was proof of that.
It is with a lost and heavy heart that I say goodbye, Running.  Thank you for all the gifts you have given me in mind, body and spirit. Though I will attempt to replace you with some other activity, you will always be a tough act to follow.