Getting Under the Surface with Dr. Sheila Nazarian, Skincare Expert and Plastic Surgeon
If the name Dr. Sheila Nazarian sounds familiar, it's because you've probably seen her on shows such as Real Housewives of Beverly Hills or The Doctors. But don't let her media presence fool you—she a Board Certified Plastic Surgeon with one of the top practices in Beverly Hills.
In addition to this, Dr. Nazarian is an entrepreneur. She recently launched The Skin Spot, which features affordable medical-grade skincare products, presented in a way that doesn't require the initials "M.D." to understand.  
She is also an influencer in the online aesthetic space with over 158K followers on Instagram. If that weren't enough, Dr. Nazarian is also married to neurosurgeon Dr. Fardad Mobin and the mother of three children.
With all of this going on—how does she manage to do everything? Although her life is incredibly complicated, her current fitness routine and beauty regime are surprisingly simple. She revealed all of this and some of her wellness secrets to me.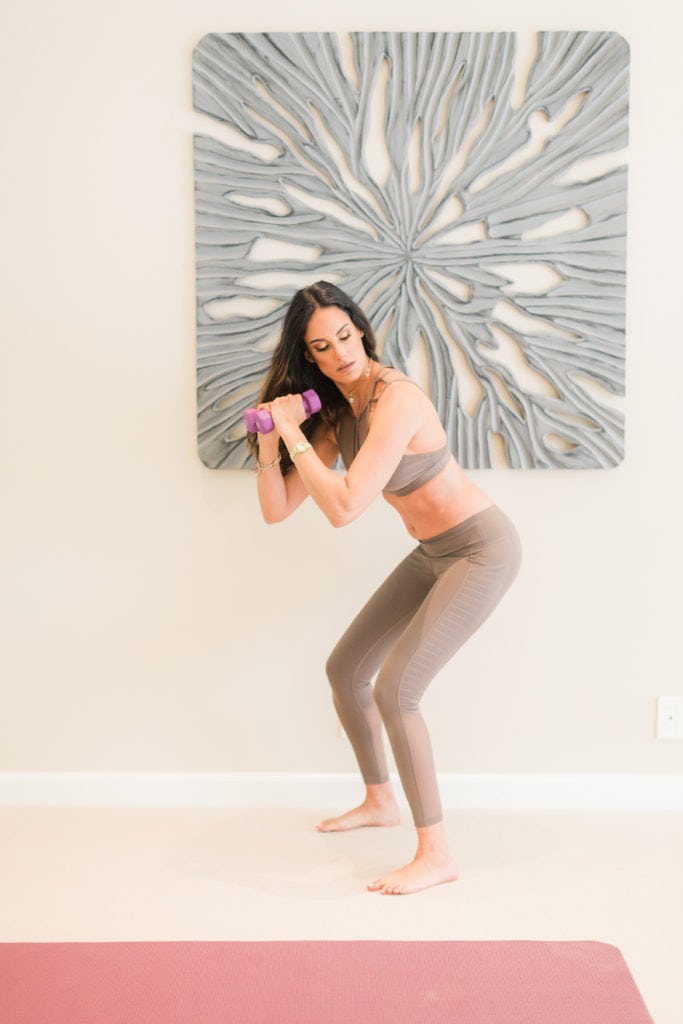 Have you always been into fitness?
When I was younger and single, my "happy place" was the gym. I would spend most of my free time there, since it was not only a good release from stress and studying, but also a bit of a social scene.
What is your fitness routine like now?
You wouldn't necessarily think it, but being a plastic surgeon is a very physically demanding job. I like to take a walk every night with my family after dinner, or try to get outside on the weekends. Not only does walking with my family give us extra quality time together, it's been shown that in just thirty minutes of walking you're already strengthening and protecting the heart from cardiovascular disease by almost 30 percent. It's also an instant mood booster, and the perfect way to wrap up our day.
What is your typical week like and how do you have time to get everything done?
A typical week is nothing short of a juggling act for me! Between balancing being a mom, wife, doctor and business owner, I really try to make the most of the time I have. This means making sure my days are organized between my family, patients, and still trying to get a little "me" time in when I can!
What is your ideal way to spend your "me time?"
"Me time" is hard to come by, but when I do get some, I love to treat myself to a manicure and pedicure or shop online. Gilt and West Elm are my weaknesses!
Any supplements you take or recommend?
I live on Lumity and Nutrafol supplements and keep a little bag next to my desk at the office.
What do you recommend to your patients who have had body-shaping procedures such as liposuction or CoolSculpting?
Any body shaping procedure like Liposuction or CoolSculpting will require at least "minimum" maintenance post-procedure to ensure ideal results. I tell my patients to try and keep their current weight or better, as well as be mindful of their diet and exercise habits.
Are there any products you can't live without right now?
Right now, I'm obsessed with my Nazarian Skincare Smooth Body! This product is an all-trans-retinol body treatment that smoothes and removes any visible cellulite, wrinkles and/or stretch marks. It also helps to tighten, tone, and even skin texture. Formulated with hyaluronic acid— it will aid in overall skin hydration and barrier function. It's perfect for summer and bikini weather!