Sports Anchor Taylor Rooks Refuses to Limit Herself—and Thinks You Shouldn't, Either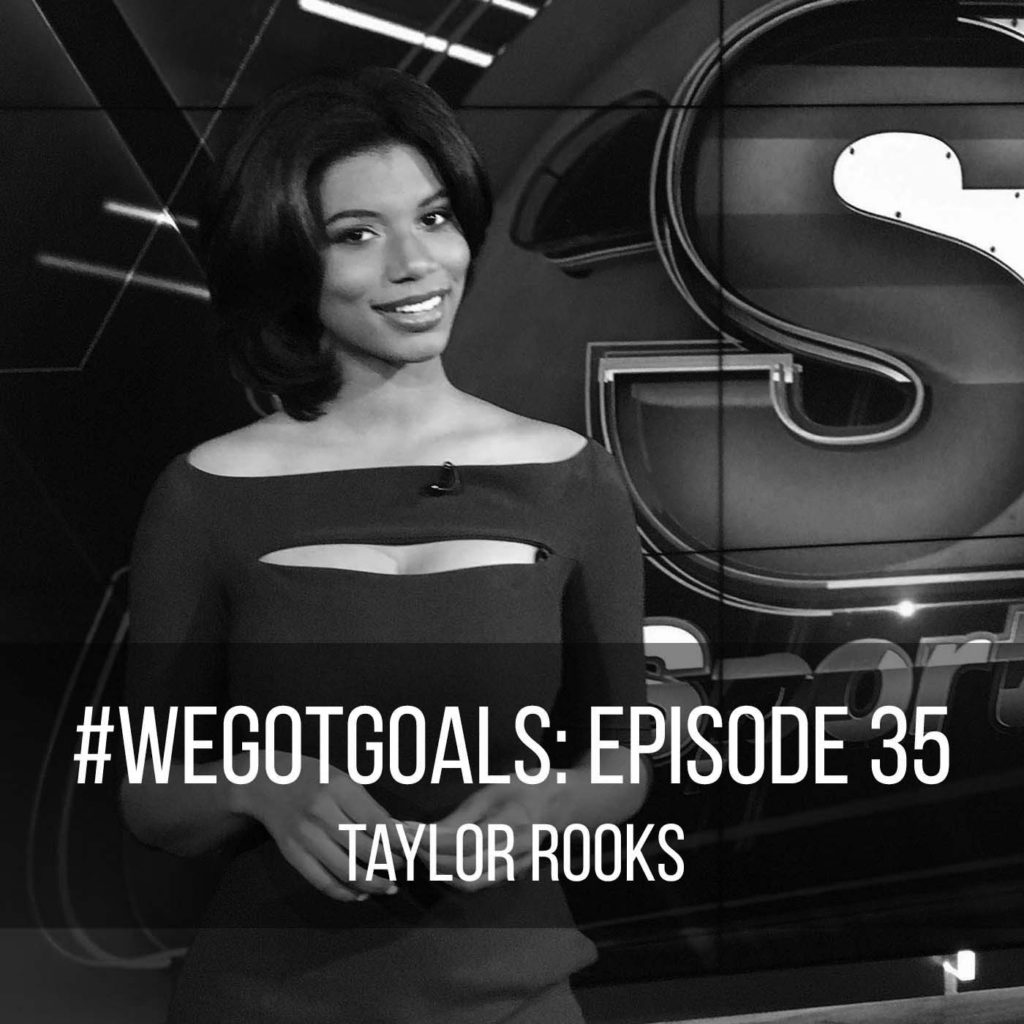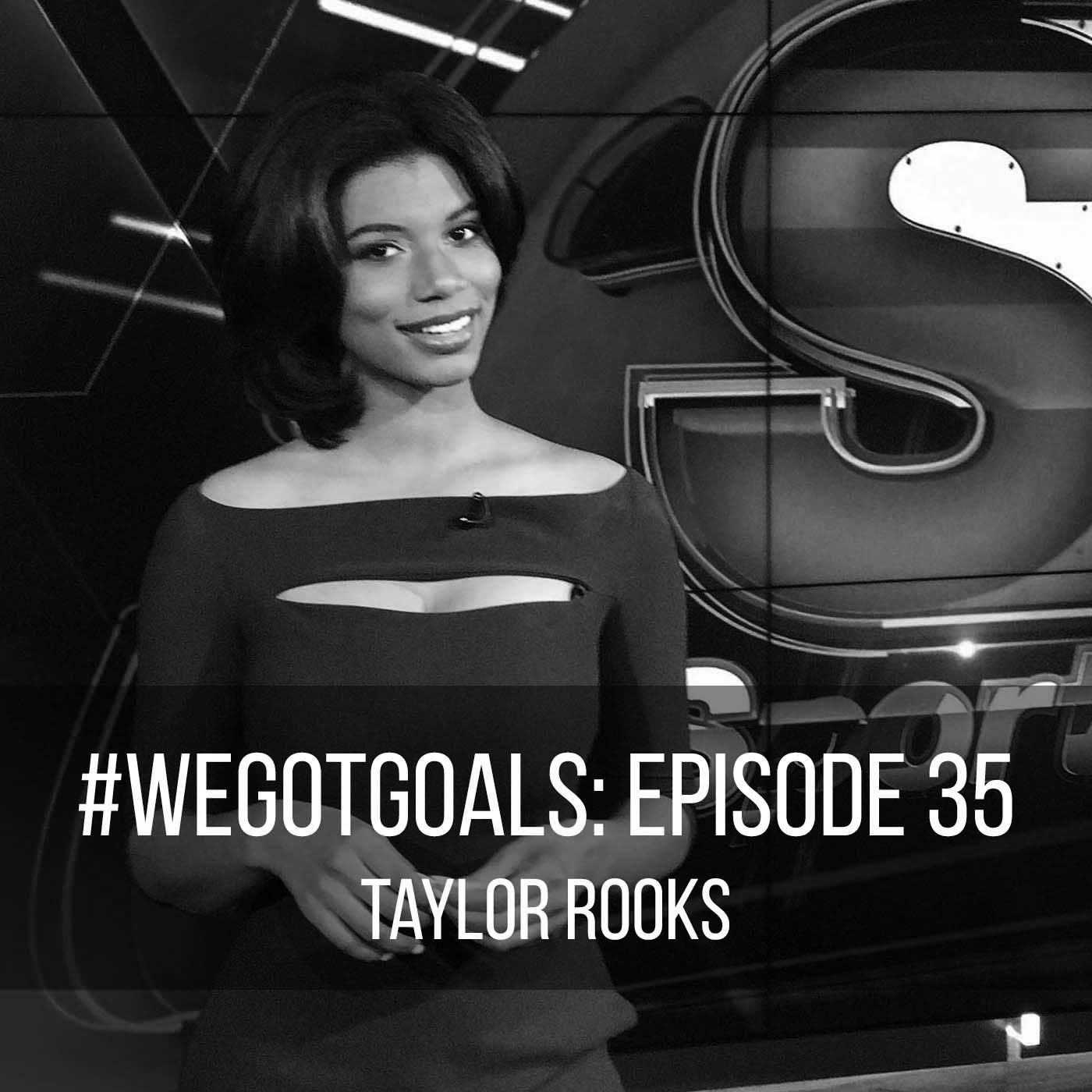 Oprah herself may be mulling a bid for the presidency—but if you're looking for the next Oprah, look no further than this week's episode of #WeGotGoals.
Taylor Rooks is only 25, but she's already a sports journalist and anchor in the number-one market in the country. She has her own podcast, Timeout with Taylor Rooks, where she's interviewed the likes of Kevin Durant, John Wall, and Snoop Dogg. And she knows what she wants for the future—a talk show on which she'd have real conversations in the style of Ms. Winfrey or of Barbara Walters.
"I always think of Barbara Walters' Whitney Houston interview. The way she spoke to her and the way that Whitney opened up … you leave that thinking, whatever you think of Whitney, you felt like you understood it more," Taylor told me. "I wish to one day be able to do something like that."
If her past performance is any indicator, Rooks will go for that goal with full gusto. She set her sights on sports journalism early and spent her college years at the University of Illinois working hard, breaking stories for scout.com and reporting from the sidelines for the CBS Sports Network. That hustle allowed her to achieve the big goal she talks about on the episode—landing her first job out of school at a network rather than a local TV station.
"We do this thing where people kind of say, OK, this is the track you're supposed to go on. You do this. You start local. And then you eventually work your way up," she says. "But I think that by telling people that, you're almost conditioning them to think that that's the only way."
She saw a different path, and followed it, landing a gig as an on­air host, reporter, and correspondent for the Big Ten Network immediately after graduating. She has nothing but positive words about her experience there—"I would have been content if it was my last job," she says.
But when an opportunity came up a little over a year ago at SportsNet New York, she realized she couldn't pass it up. "A really good friend of mine said, OK, this isn't about ego or money, which place will make you better in two years? And I knew it was SNY. I kind of try to think that about everything," she says.
She told herself: "You have to do those things that make you uncomfortable and put you in uncomfortable situations to reach that ultimate goal of having a talk show and being able to have those long conversations."
All this takes major confidence, something Rooks has in abundance. Her family—which includes accomplished athletes like a pro-baseball-playing uncle and a father, Thomas, who was a top rushing leader for the Fighting Illini—instilled it in her from a young age.
And she continues to foster it by owning up to both her strengths and her weaknesses, and always doing whatever she can to improve her skills. For instance, she loves basketball and football most, but has been learning baseball to cover the Mets and Yankees. She spends her downtime watching SportsCenter or TedTalks instead of, say, reality shows. And while she uses social media to connect, she knows not to let either the praise or the criticism she hears there creep into her psyche.
Instead, she relies on feedback from people she truly trusts, and never forgets how she's gotten where she is today. "You have to believe that you're here because you're supposed to be," she says. "You don't really luck your way into successes or luck your way into positions. It may help get you there but it's not going to keep you there. And it's just kind of reminding yourself, you belong there and no one can take that away."
By the way, she wants YOU to feel this confidence, too. "I think I know what every single human can accomplish—I know that we all have this limitless potential. Every single person can be what they want to be. I truly believe that," she says.
Listen to the episode of #WeGotGoals and you'll finish feeling like you just got a pep talk from your kindest, smartest bestie. And if you like what you hear, be sure to rate it and leave a review (then hop on over to listen to her show).