#WeGotGoals with Author, Coach and Running Bum Matt Fitzgerald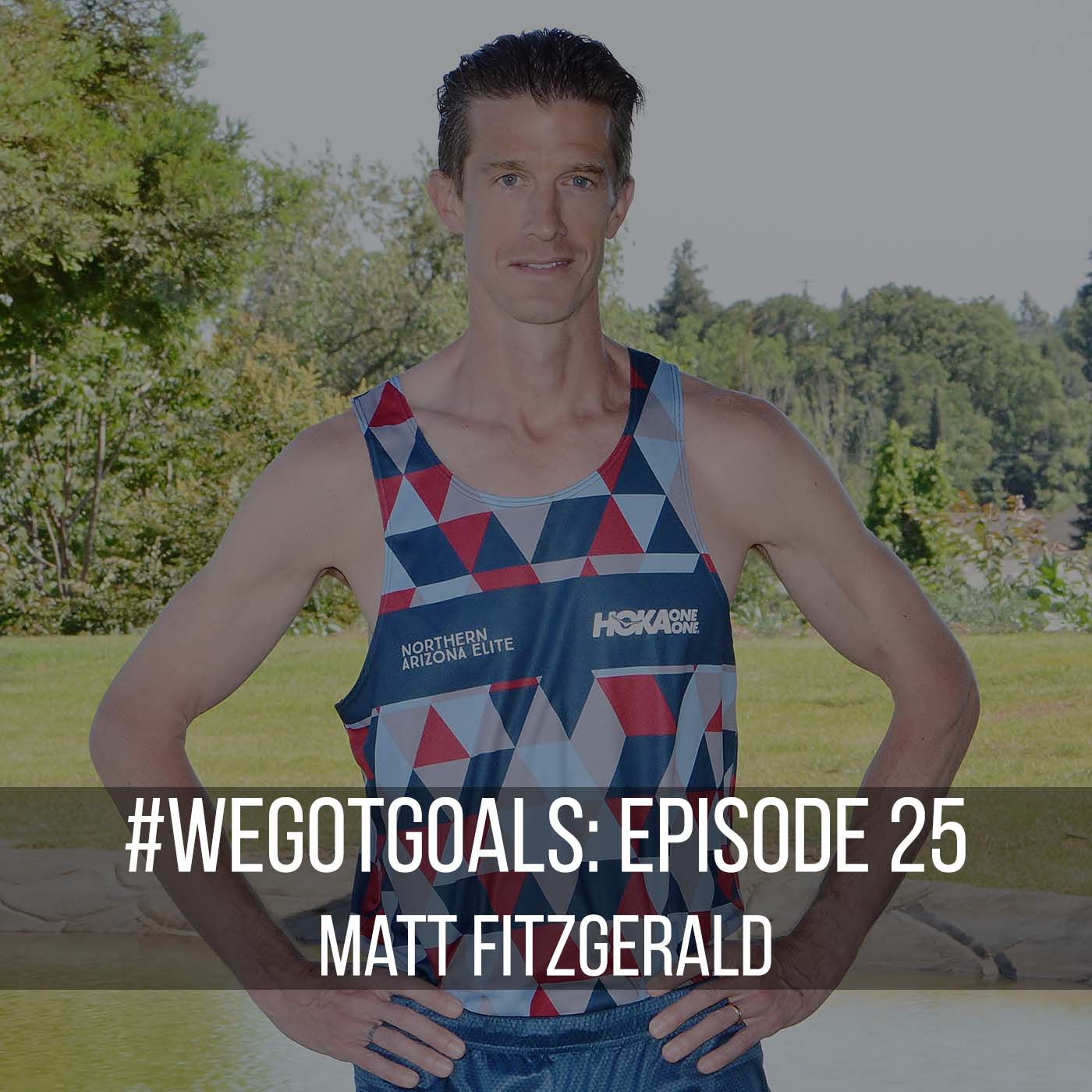 '
Over 35 years of running and 40-plus marathons, Matt Fitzgerald never felt he'd truly achieved his potential over 26.2 miles.
"I always felt that I could run a time under two hours and forty minutes, but I just never did," he told me on this week's episode of #WeGotGoals. "I got very close—two hours and 41 minutes—and then eventually age slows every runner down."
Age is more than a number for athletes, Matt knows, both from his personal and professional experience. "I've been running since I was 11—so I've been in this body, testing its limits, for a long time," he says. He could feel the changes as time passed. And as the author of more than 20 books about endurance sports and exercise science, he's familiar with the underlying mechanisms by which the years take a toll on human physiology.
So by 45, he'd essentially written off his sub-2:40 goal as impossible, believing he'd missed his shot.
But this year, Matt decided to train for the Chicago Marathon using an entirely different approach—as an elite. He moved to Flagstaff, Arizona—at 7,000 feet of altitude—and trained with the Northern Arizona Elite team under coach Ben Rosario.
"Don't get me wrong—I invested a lot in my running as an amateur—but I didn't approach the sport like a pro," Matt says. "So when I relocated to Flagstaff in July, it was a no-stone-unturned approach. I was all in. Everything—including naps—everything that they did in order to improve as runners, I did too."
Weekly massages, daily running drills, specific strengthening exercises, a tweaked diet and fine-tuned training approach—though Matt can't say exactly how big of a role each of these elements played, he can attest that the overhaul made a significant difference, to a degree that surprised even him.
"It didn't make me younger—it didn't reverse the aging process—but it allowed me to tap into previously untapped potential," he says. "So it's really been an amazing experience in that now, at 46, I am as fit as I've ever been. I am capable of running as well as I ever have, but in a different way."
And it isn't just his body that's transformed. "What I am doing has redefined my notion of impossible," he says. To prove his point, the day after we talked, he ran a personal-best 2:39:30 at age 46.
Listen to Matt's episode of #WeGotGoals now to learn more about the specific approaches he's now passing on to the runners he coaches, the book he's planning to write about the experience, and how he'll carry his newfound sense of possibility into his future goals for running and the rest of his life.
And if you like what you hear, be sure to rate and review #WeGotGoals on iTunes.