How Active Are Americans? New Report Provides Insights.
The word "wellness" is pervasive – it's in our workplaces, our grocery stores, our travel itineraries and is a category of spending taking up a bigger share of our budgets. But are Americans actually increasingly well? The Gallup-Sharecare State of American Well-Being report with data from 2016 seeks to answer the question.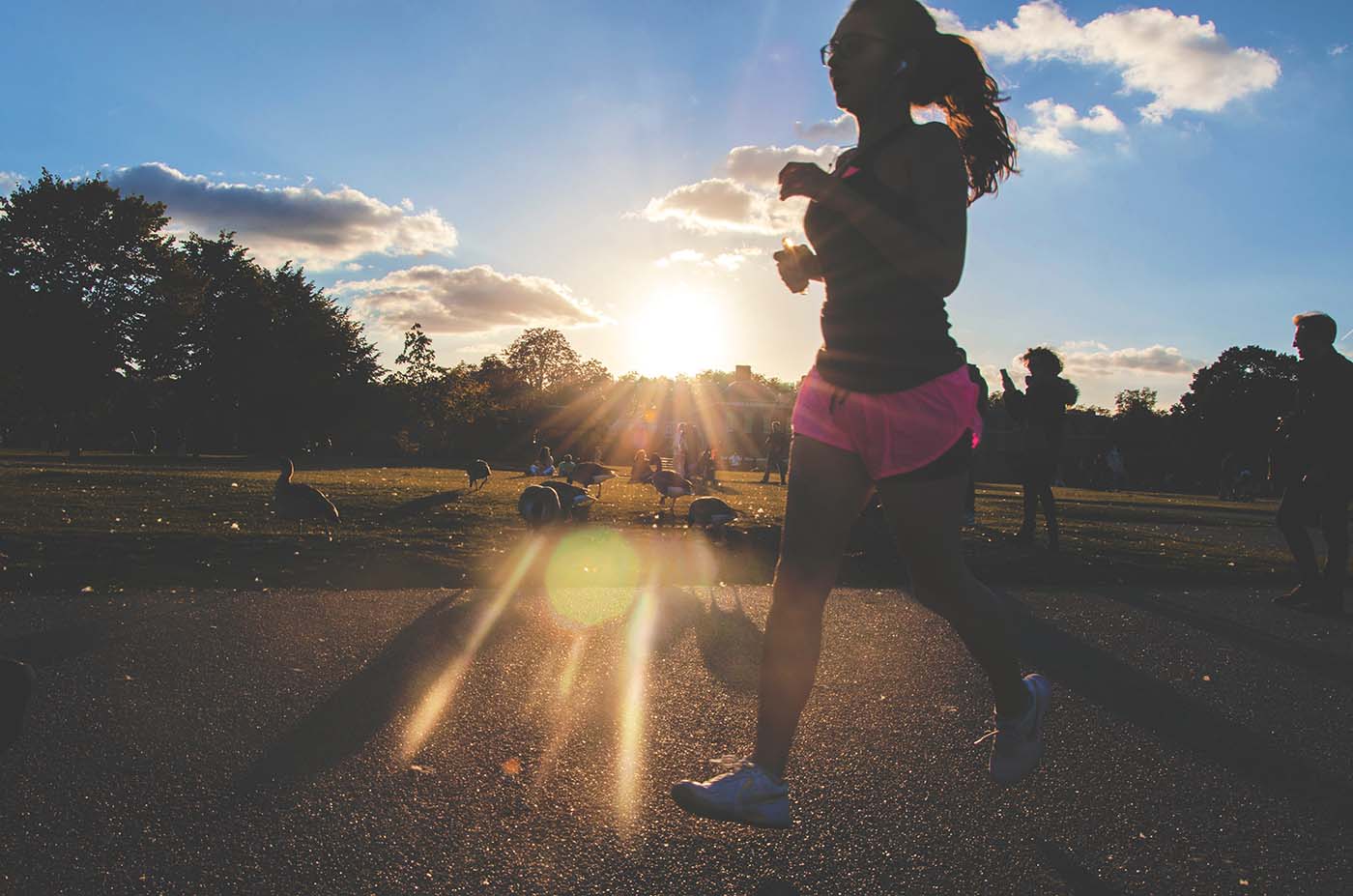 First of all, what's the state of the union in wellness?
To level set, there are several cultural impacts leading to more attention to wellness.
Consumer spending on wellness:
A study from Goldman Sachs on the largest current cohort with spending power – Millennials – showed trends towards a different wellness mindset and spending habits that matched. While the data isn't specific to the full category of wellness spending, it is illustrative: Millennials are spending more on activewear, while other categories of spending on apparel are down.
Employer spending on wellness:
And data shows that employers' spending on wellness is up. In 2016, employers spent $742 on average per employee according to Employer Benefit News. That's up from 2015, according to Forbes, when employers spent $693 per employee on average. If you're keeping track, that's up 17 percent from 2014, when employers spent $594 per employee. And according to the Society for Human Resource Development, that number was $521 in 2013. That's a pretty steady trend up and to the right.
Are Americans more active?
So a large portion of the population is spending more on wellness and employers are making efforts to keep employees engaged and healthy by increasing wellness program spending, but is that having an impact?
According to the Gallup-Sharecare report, "based on a subset of 354,473 telephone interviews with U.S. adults across all 50 states and the District of Columbia," yes.
The report found that the rate of regular exercise at its highest in nine years. Specifically, "those exercising 30 minutes or more, three or more days per week jumped two percentage points from 2008, to reach 53.4% in 2016."
Even more exciting? The percentage of Americans active zero days each week – that's down by 2.8 percent.
Which Americans, specifically?
Men beat out women for the population of those exercising 30 minutes or more, three or more days per week – 56.0 percent of U.S. males manage to get active with that frequency while 51.5 percent of U.S. women do.
Race is correlated (correlation is not causation) to those achieving three days of activity lasting 30 minutes. The hispanic population was the most active in 2016, followed by asian, white and black – the study said – at 55.5, 54.6, 53.6 and 50.8 percent respectively.
Income levels are positively correlated with activity, which shouldn't come as a surprise as the cost of fitness continues to rise.
Where do these active Americans live?
Colorado and California have the highest amount of healthy communities in the top 25 communities on the list. In 2016, the communities with the highest rates of regular exercise are from Colorado (five communities in the top 25) and California (six communities in the top 25). Boulder, Colorado was the number one exercise community in 2016, with almost 70 percent of their residents indicating they exercise regularly.
West of the Mississippi is where it's at.
Where don't these active Americans live?
Based on the data, most of the bottom 25 U.S. communities based on wellness were East of the Mississippi River. In the bottom five were Hickory–Lenoir–Morganton, NC; Montgomery, AL; Cedar Rapids, IA; Akron, OH and Toledo, OH.
What impact does living in a wellness-focused community have on overall wellbeing?
The implications of living in a community where a higher percentage gets 30 minutes of exercises three days each week extend way beyond the gym. Lower instances of diabetes, depression, fewer cases of high blood pressure and high cholesterol.
Other important implications fall under the community and well-being category. Those who live in more active communities are more likely to report feeling safe and secure and expressing pride in their communities.
There are likely other factors at play in these communities  – access to nature and walkability – that impact how much exercise community members are getting. Regardless of the actual cause, all of these factors come together to make some communities more active, healthy and happy than others.