Betina Gozo Competes to Be Women's Health Next Fitness Star
When we first met Betina Gozo, we knew all of her drive and determination was going to lead her to great things. Through the years, we've built a #FitFam at aSweatLife and as we've watched people we love open gyms, start companies and make big moves, we love to take part in celebrating their success.
So when we saw her on the cover of Women's Health Magazine in the running for the magazine's Next Fitness Star, we did a collective happy dance. On stands today, Betina told us what it was like to be a part of this prestigious group.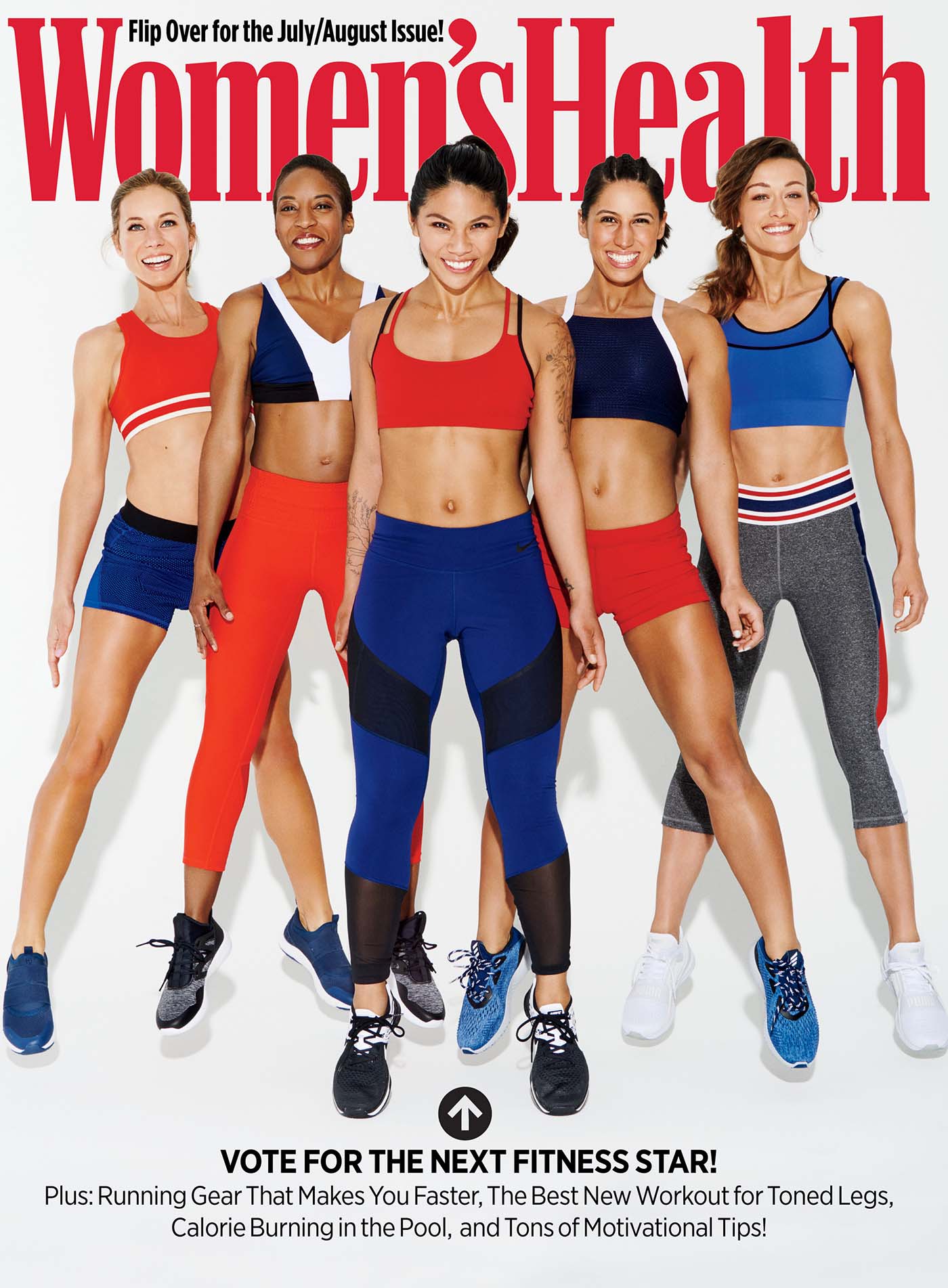 aSweatLife: Congratulations on being in the running for Women's Health Next Fitness Star! Tell us about the competition!
Betina Gozo: Thanks! What I love most about this competition is that it showcases some really amazing women that have a true passion for making people better! All the other women in the competition are energetic, strong and beautiful. I feel so lucky to be alongside them! It's going to be a tough competition this year!
aSL: You have a unique style of training that's true to your personality – we've covered it a lot on aSweatLife – how does that come through in this month's issue of Women's Health?
BG: Women's Health really highlighted my passion for showing people that they CAN do it! There are a lot of trainers that have a natural athletic ability and strength, but a lot of that didn't come easy for me until I realized all I had to do is get started and try. I still get reminders from my old roommates of how I could barely do a pull up six years ago, but that's the point! You don't have to stay the same unless you choose to, and I chose not to. Now I love pull ups. Every time I train a client, I'm going to challenge them to do something they feel like they can't, and I will get them to conquer that movement (and maybe even love it).
aSL: You've been a part of your share of photo shoots – what made this one different?
BG: I've done so many shoots where the focus is on the client's product or vision, but what was so fun about this one is that Women's Health wanted to feature me as a finalist for the next fitness star! It was so fun to just be myself and do my thing. Plus, I mean, it was a cover shoot for Women's Health! I never thought in a million years that I would get that opportunity.
I think that moment clicked for me when I was doing a pose with my arm on my head, I heard one of the [Women's Health] staff members say to the photographer "Remember, Women's Health doesn't put armpits on the cover." As funny as it was, it was also a "WHOA" moment – I was shooting to be on the cover.
aSL: You've had some incredible experiences through fitness and have found your #fitfam, what has community meant for you through your journey?
BG: Man, community and fitness is really something that goes hand in hand. Fitness journeys are such an incredible self exploration, and I feel like the bond and celebration of those things are like no other. The people I've met, trainers and clients alike, are all people that are part of my life for life. After making the move to Portland from Chicago 10 months ago, it's amazing to know I still have a Chicago #fitfam that keeps growing! I feel like I have aSweatLife to thank for that!
aSL: You also have built this incredible, creative life outside of training through music. How has music helped you in and out of the gym?
BG: While I was playing in a cover band full time, I realized that training was keeping my stamina up during three-hour long sets! It wasn't easy to dance in cowboy boots or Nike Sky Highs holding a bass guitar for three hours, you know. Music really drives a class and people's workouts, and having played in a cover band, I really know how to read my "audience," so I take pride in putting together some badass playlists that can please everyone … though I'm very biased to old-school hip hop.
aSL: If you are voted in as Women's Health Next Fitness Star, what can the world expect of you?
BG: My goal is to get everyone to try something active they may not have thought they could conquer, whether it is something like doing a class five times in one week, riding their bike to work, doing 10 burpees every day for a week or doing (wo)manmakers with 15-pound weights. I want them to do something that will surprise them.
aSL: Where can people vote for you?
BG: Visit WHNextFitnessStar.com and vote!