Using the DXA Scan to Track My Fitness Journey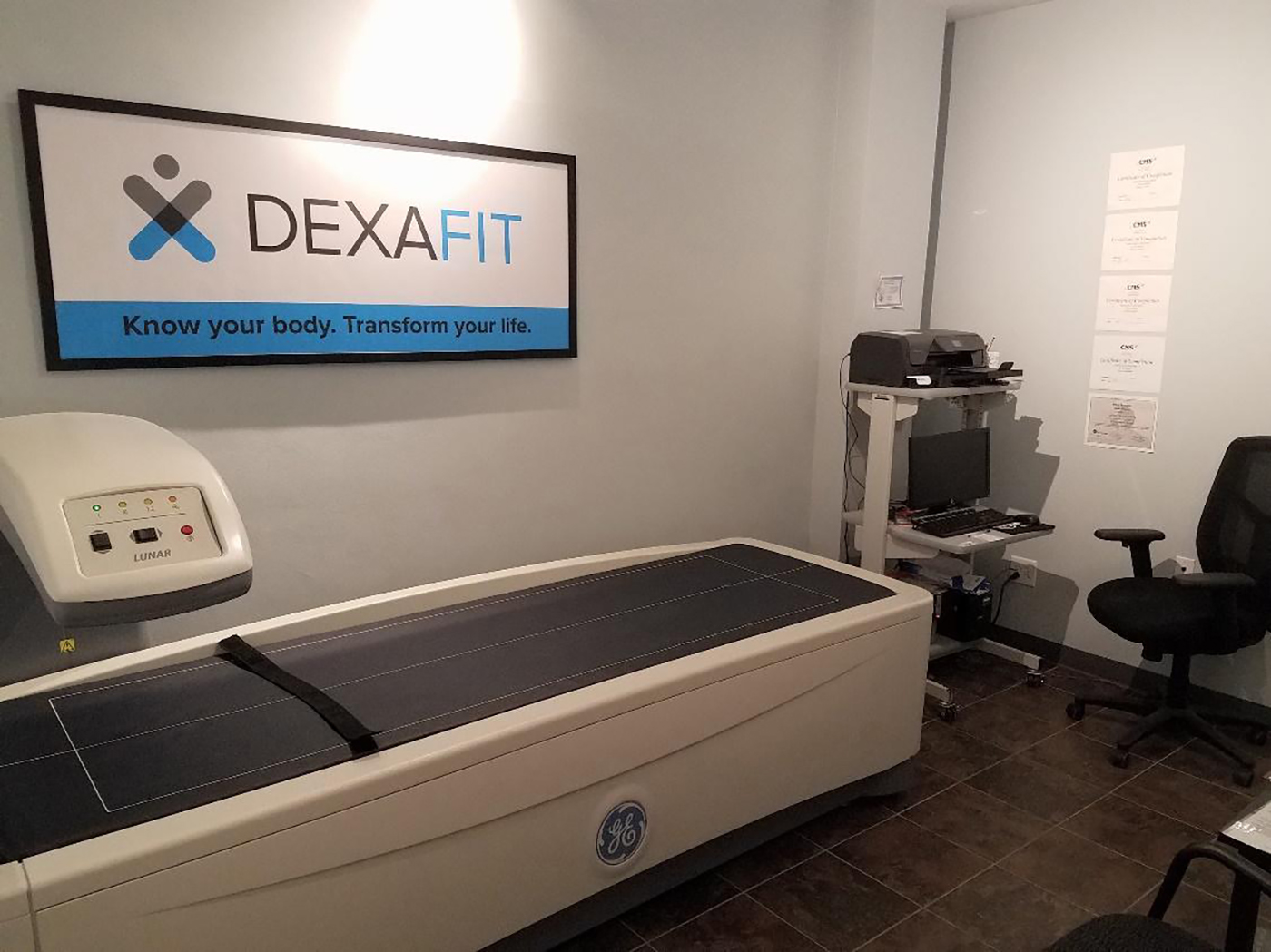 So you've been working out and eating well for the last couple of months. How are you measuring your progress? When I first began my fitness journey, I thought a scale was the only way to track my success. Since that time, I have tried many other ways to track my progress including body fat testing, body measurements and, most recently, a DXA scan. After trying out the DXA last September, I don't think I'll be going back to any other way; so far this has proven to be accurate and informational.
Here's how I used to track my progress.
The scale
The scale can only show you one number, unless you have one of the really fancy ones, then it may show a couple more. I learned quickly that the scale doesn't tell you the whole truth. Yes, if you change your diet and introduce a lot of cardio to your workout regimen, the number on the scale will go down a lot faster. But if you are like me and you're doing more strength training, the scale does not budge very fast. My body was telling me, "You're strong, you can do all of these new workouts," but the scale seemed to tell me otherwise; it was not a positive reinforcement. I broke up with the scale as the main source of how I tracked progress. (as did a few other members of Team aSweatLife).
Body Fat Testing
The numbers on the scale were not going down but my pants were fitting more loosely – what was going on? The next couple of months I tracked progress by measuring my body fat; my calendar was full with those numbers. The numbers did help me see that I was making progress but I still wasn't completely happy. Body fat testing was done by my trainer and every trainer uses different methods for tracking body fat. I knew that I wouldn't have a trainer forever and the numbers wouldn't be consistent everywhere. I was in search of more.
Body Measurements
Around the same time I was having my body fat testing done, I was also taking my measurements. This entailed using a tape measure and taking measurements in the morning of my arms, legs, waist, etc. This was a good way to see change because I was building muscle, and my measurements reflected that. I liked tracking this way, I just wished I could have everything together in one place.
DXA Body Composition Analysis
After completing a few challenges with my trainer and using various methods to track progress, she said we would start using DXA scans. According to Dexafit, this is a way to test bone health and osteoporosis. It also provides an analysis of your fat, bone and lean mass. This was something I could stand behind, and I fell in love with it.
I could see everything that had been measured in the past, but I got a more holistic picture all at once. The whole process takes about six minutes; you lie down on a machine that takes a full scan with X-rays, and breaks down every part of your body in the results. Since starting the scans a few months ago, my history saves in their system and I can see how I'm progressing. The results show how much lean muscle and fat is in each region. The weight number might not be what I want it to be, but I can see how much I have improved, and I feel more reassured there's no need to lose motivation.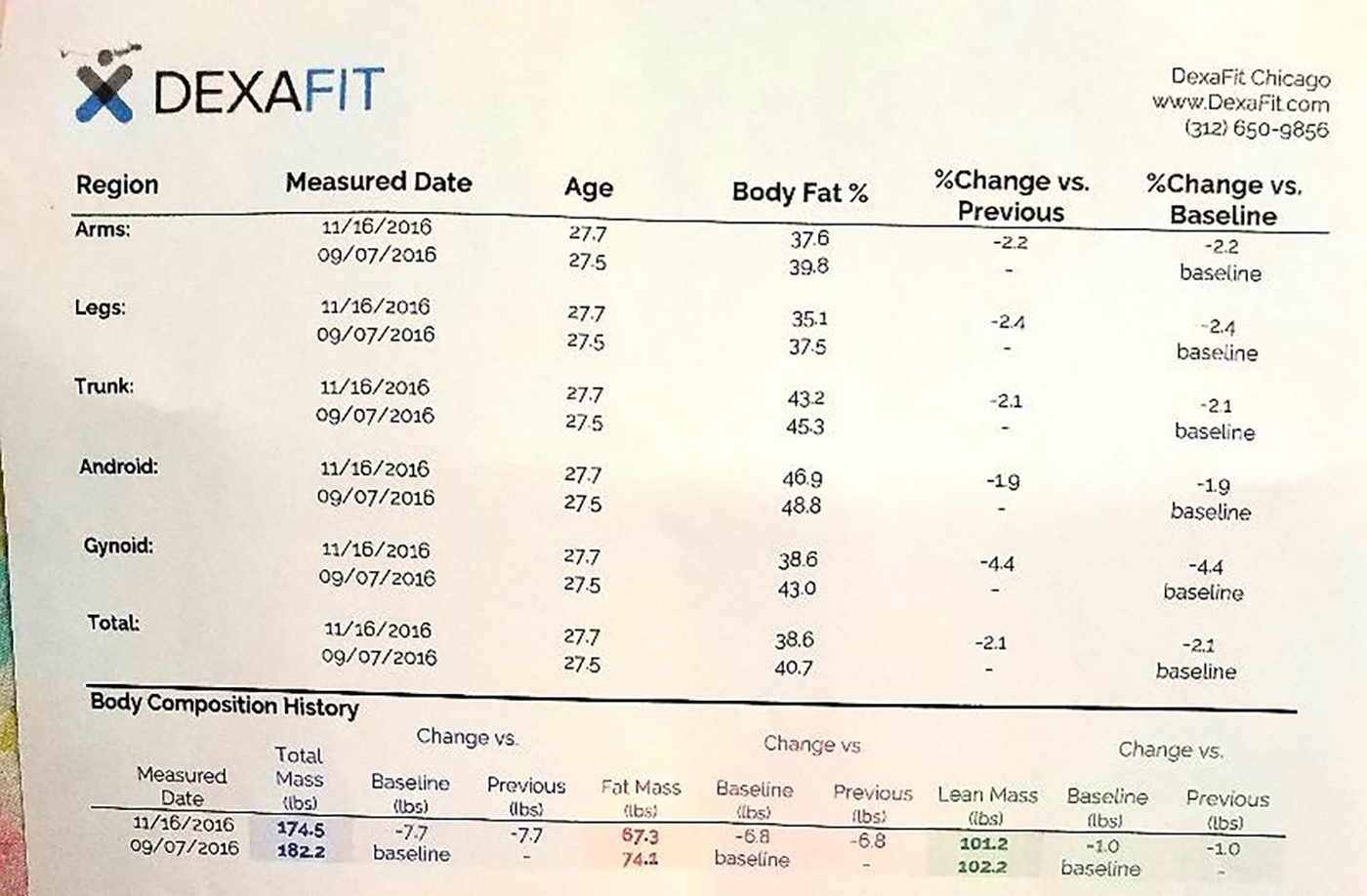 The DXA scan has become my go-to method of testing, and it motivates me to keep working as hard as I am. The scale isn't everything, and feeling good about myself and seeing that my body is reacting in a positive way with the hard work is what makes me feel stronger and happier. If you get a chance, try it out. And keep working towards those goals. Summer is almost here and we all want to feel good and happy with ourselves. The hard work will pay off!