#WeGotGoals Podcast: Episode 2 with Emily Hutchins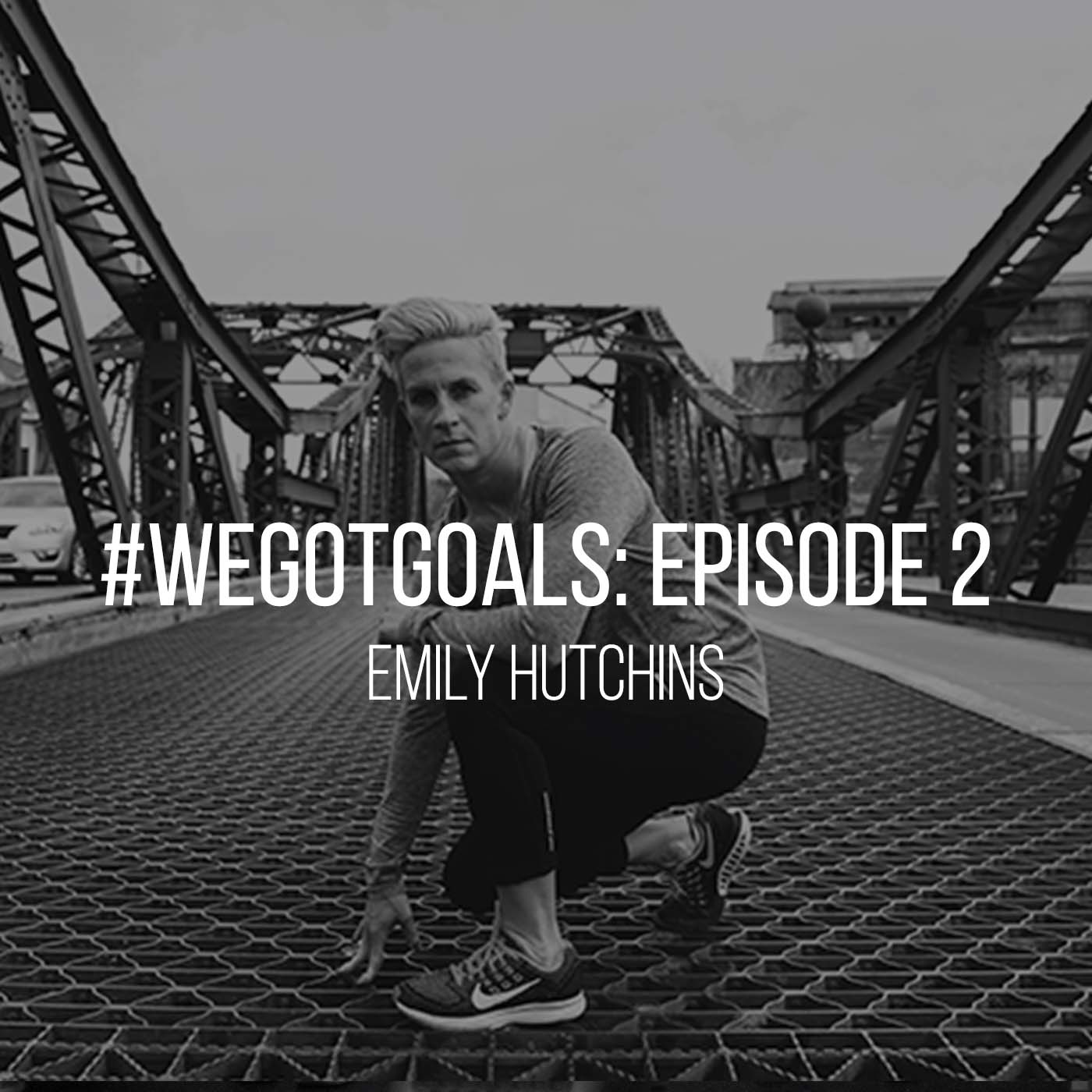 As we mentioned last week, we've taken our web series "We Got Goals" – where we talked to inspiring people across multiple industries about their goals, both past and future – and turned it into an audio experience.
In the first episode, you heard elite triathlete and Paralympic silver medalist Hailey Danz talk about an "aha" moment in her buildup to the Games last year, one that brought on a big shift in how she pursued her goals. (Missed it? Catch it here – you won't be sorry.)
This week, I talk with trainer, business owner, runner, coach and longtime friend of aSweatLife Emily Hutchins, owner of On Your Mark Coaching & Training in Chicago. We met for our interview at the gym's Bucktown location, where she oversees a staff of about six other trainers as well as continuing to teach classes and train clients herself.
Like Hailey, Emily's undergone a change in perspective when it comes to goals – but for her, it's been more of a slow, steady process over 15 years in the fitness industry. In that time, she told me, her goals have morphed from the pressure-fueled ambitions of a young athlete – to be faster, stronger, better – to the careful deliberations of an experienced trainer and competitor who takes the long view.
"I want to live as long as possible and be as healthy as possible, I want to work as long as possible, and I think it always is going to boil down to the fundamentals of training," she said.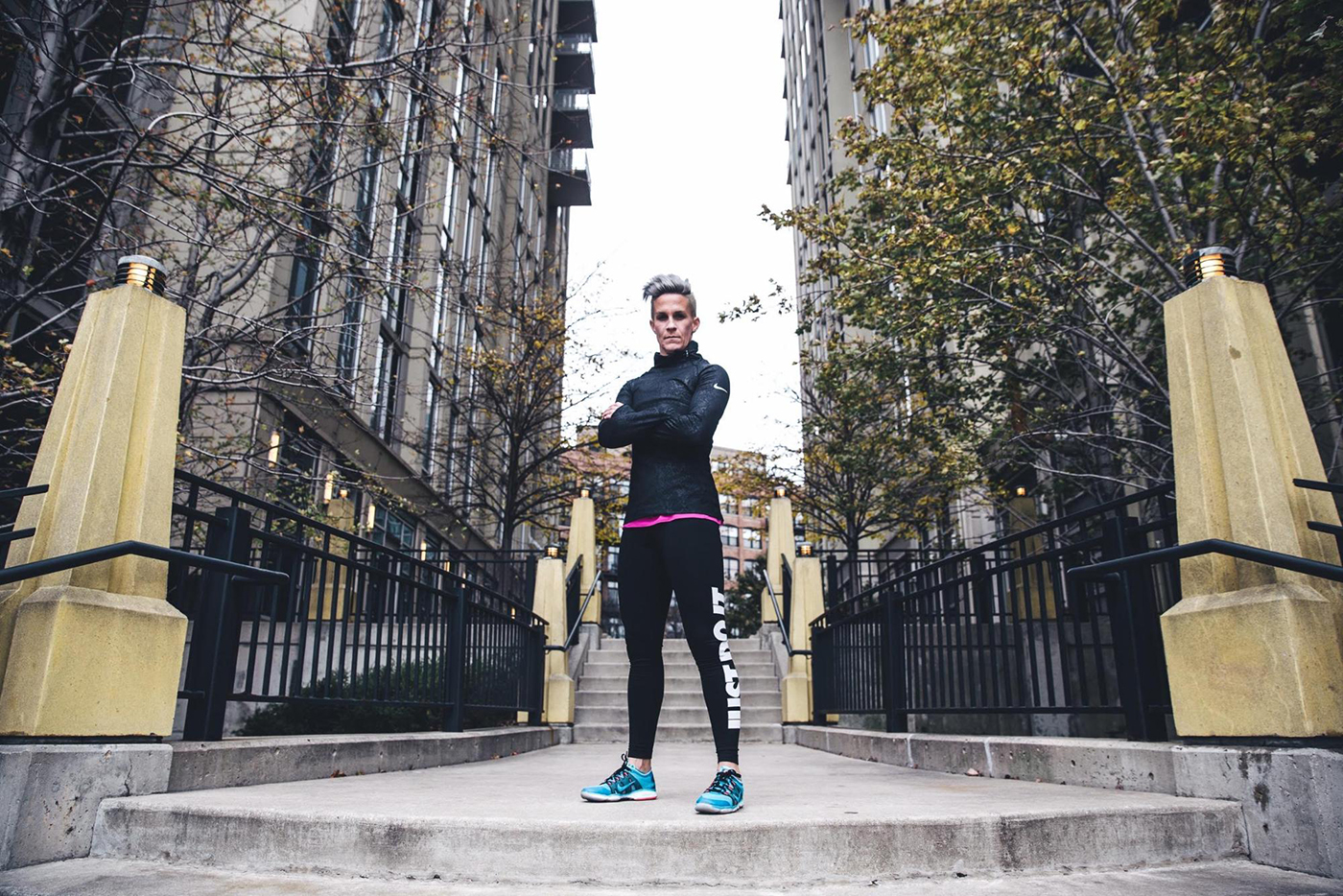 Sure, you still have to work hard (seriously, there's no way Emily would be so successful if she didn't). But to keep crushing it over the long haul, you also have to work smarter; focus on basics like breathing and core strength, listen to your body, get adequate rest and recovery and continually evaluate and fine-tune your approach.
"Training is a journey – it should be a journey. It's not a quick-fix type of thing," she said.
Emily may be farther along that journey than many of us. But nearly every day, people walk into her gym on the very first steps of a new expedition, and she's full of respect and admiration for what they've set their minds to accomplish.  
"It's always an amazing thing to see somebody come in who's completely terrified by a gym, especially a boutique studio, it can be very intimidating to walk into," she said. "But I love that, when they do. Because I know they're coming to the right place, and I know that their world is going to change."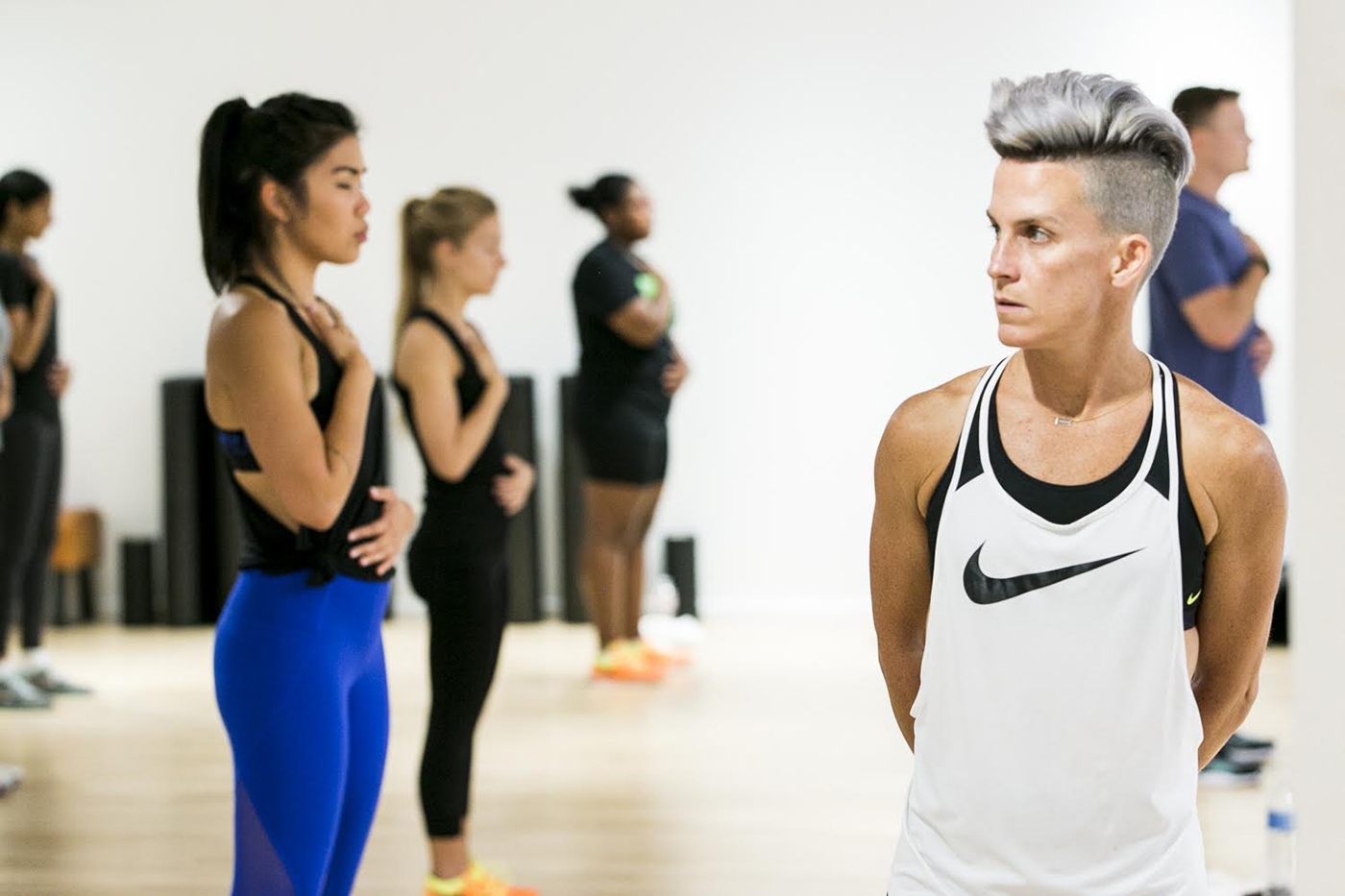 Not only do they make over their bodies, they transform their entire lives, an experience she can't help but draw motivation from to keep reaching for her own goals.
And what, exactly, does Emily have in her sights for her athletic career and her business over the next year and beyond? Well, you'll just have to listen and find out. You can also check out her fitness bucket list – including that fight with Ronda Rousey we briefly mention in the podcast.
This podcast is produced by me, Cindy Kuzma, and is the second episode of the full aSweatLife podcast series, #WeGotGoals. We're now on iTunes and Stitcher, so please subscribe, rate us and share us with your friends!