Four Ways to Find Fitness Doing Good
As I stood at the corner of Clark and Erie and watched the Women's March participants pass, I was blown away. I was proud. I was inspired. And it had nothing to do with any belief or political stance. I was simply amazed at the sight of a group of people coming together to make their voices be heard. I felt empowered at the thought of not just talking, but taking action. I admired those giving their time to make a difference. And I immediately set out to find out how I could do the same.
As a fitness junkie, I was incredibly happy to learn that Chicago is filled with fitness events that raise money and awareness for numerous causes. I spoke with people who both planned and participated in such events, and their messages were more than inspiring.
Brunch x Burn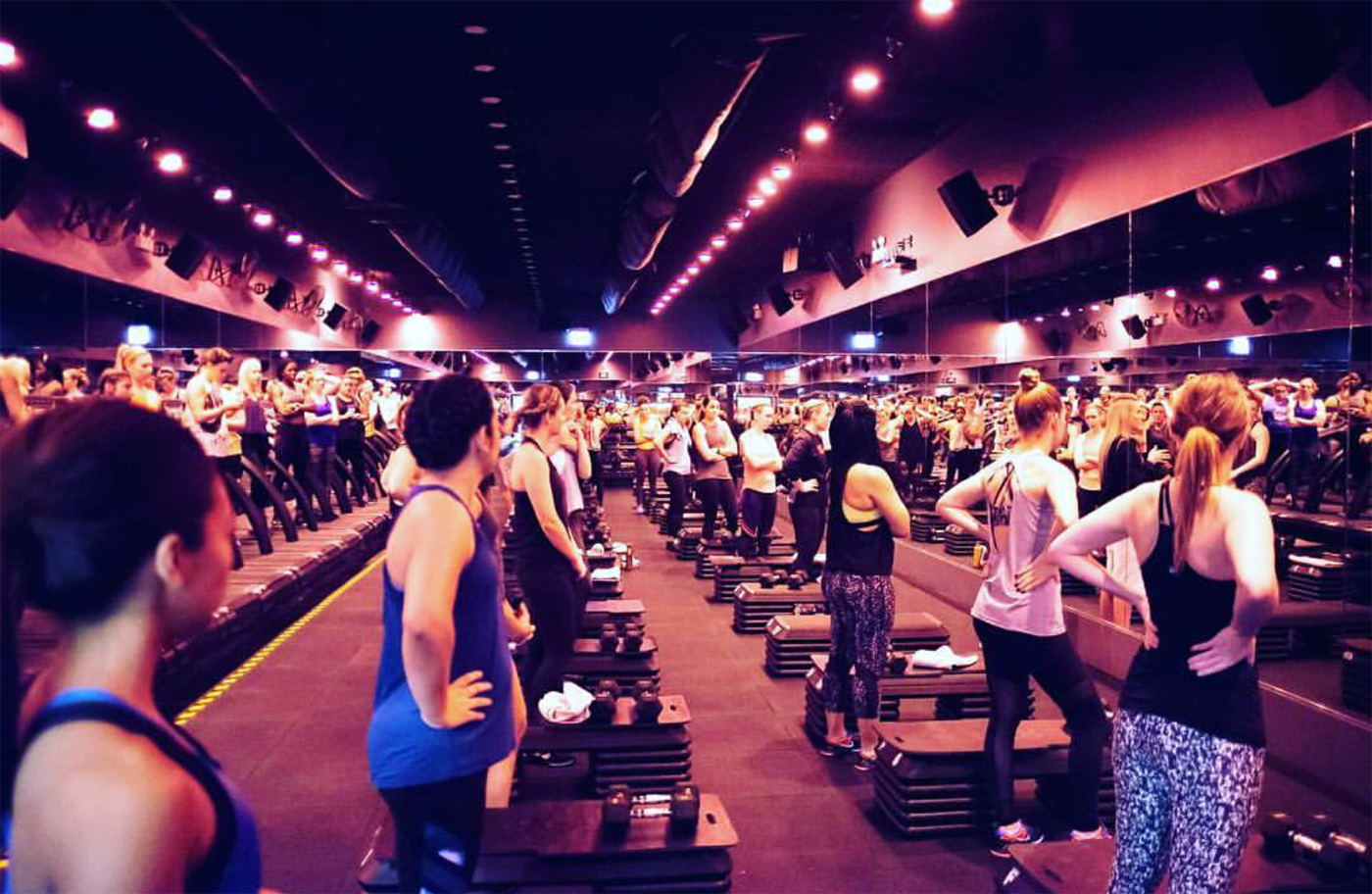 Kathy Ruda recently organized and hosted her third Brunch X Burn event at Barry's Bootcamp in River North. The proceeds from the event went to Chicago Pet Rescue, a local organization that helps find foster homes for stray pets. Kathy has previously hosted two other events. Her very first one took place at Equinox in Gold Coast and raised money for Avon 39, a national organization the raises money for breast cancer awareness and research. The other took place at Enrgi Fitness in River North and raised money for the Run 10 Feed 10 fund for the FEED organization, which sets out to fight world hunger.
If you are itching to plan your own event but don't have the experience, Kathy wants to assure you that you are more than capable. "If someone wants to plan their own event to raise money for charity, I say, 'Just do it!' There are so many people in your life that will support you and want to help you bring your vision to life."
Kathy's next Brunch X Burn will be held at the Jordan space, otherwise known as Station 23. It will benefit the WINGS foundation, an organization that is working with students at four schools on the south and west side of Chicago and is aiming to educate and empower at-risk youth. Her goal is to raise $10,000 to give back to this organization. If you are interested in learning more, follow Brunch X Burn on Facebook and or Instagram.
Cycle for Survival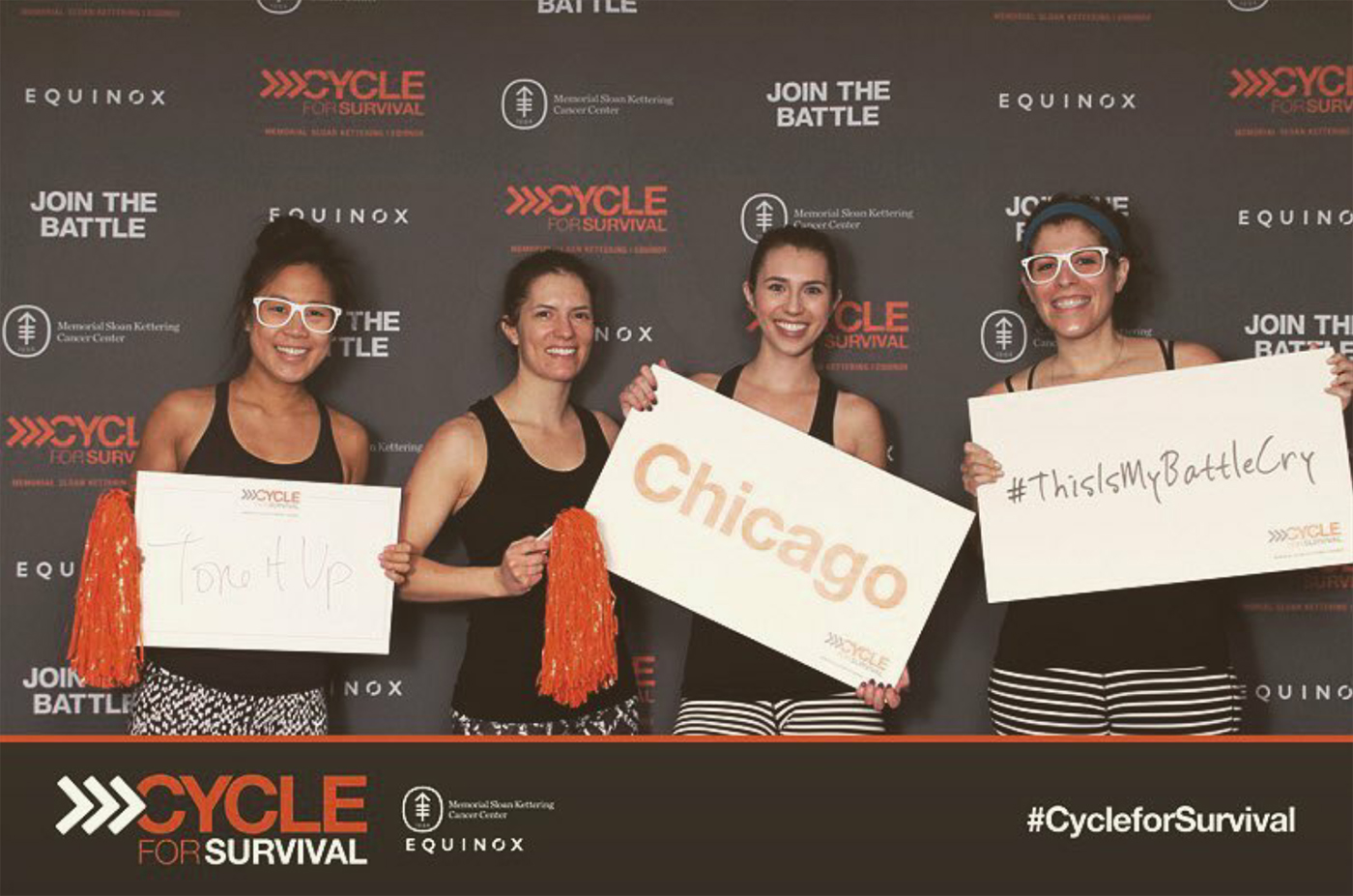 This past weekend, Equinox in Gold Coast hosted Cycle for Survival, a movement that aspires to beat rare cancers. The organization explains, "The high-energy indoor team cycling events provide a tangible way for everyone to fight back against rare cancers. Every dollar raised goes directly to lifesaving research studies and clinical trials within six months of the annual events in February and March." 2017 marks the 11th year of events and has raised over $100 million for rare cancer research.
Mariah Boyd participated in the event along with three other friends. As a team, they raised $3,100. Mariah explained that she was hesitant to register for the event at first because of the fundraising aspect. However, she was pleasantly surprised as she surpassed her original fund-raising goal of $500 and reached over $1,000!
"Almost every one of my donors has someone in their lives touched by cancer. This event has shown me the bond we all have over such a devastating disease."
The cause was very near and dear to Mariah after her mother passed away from stomach cancer in 2010. "I like to think my efforts are helping to honor my mom as well as saving many others from a similar fate. I take spin classes all the time, but this one feels more important and worthwhile than any in the past."
More information on Cycle for Survival can be found here.
Birthday Sweats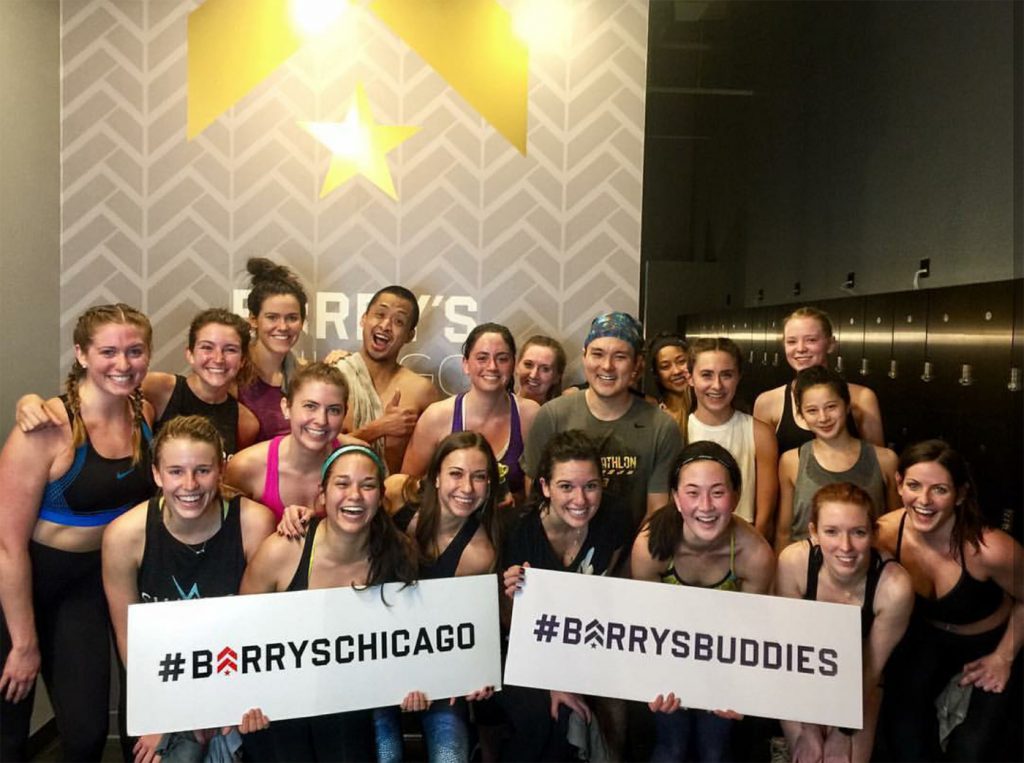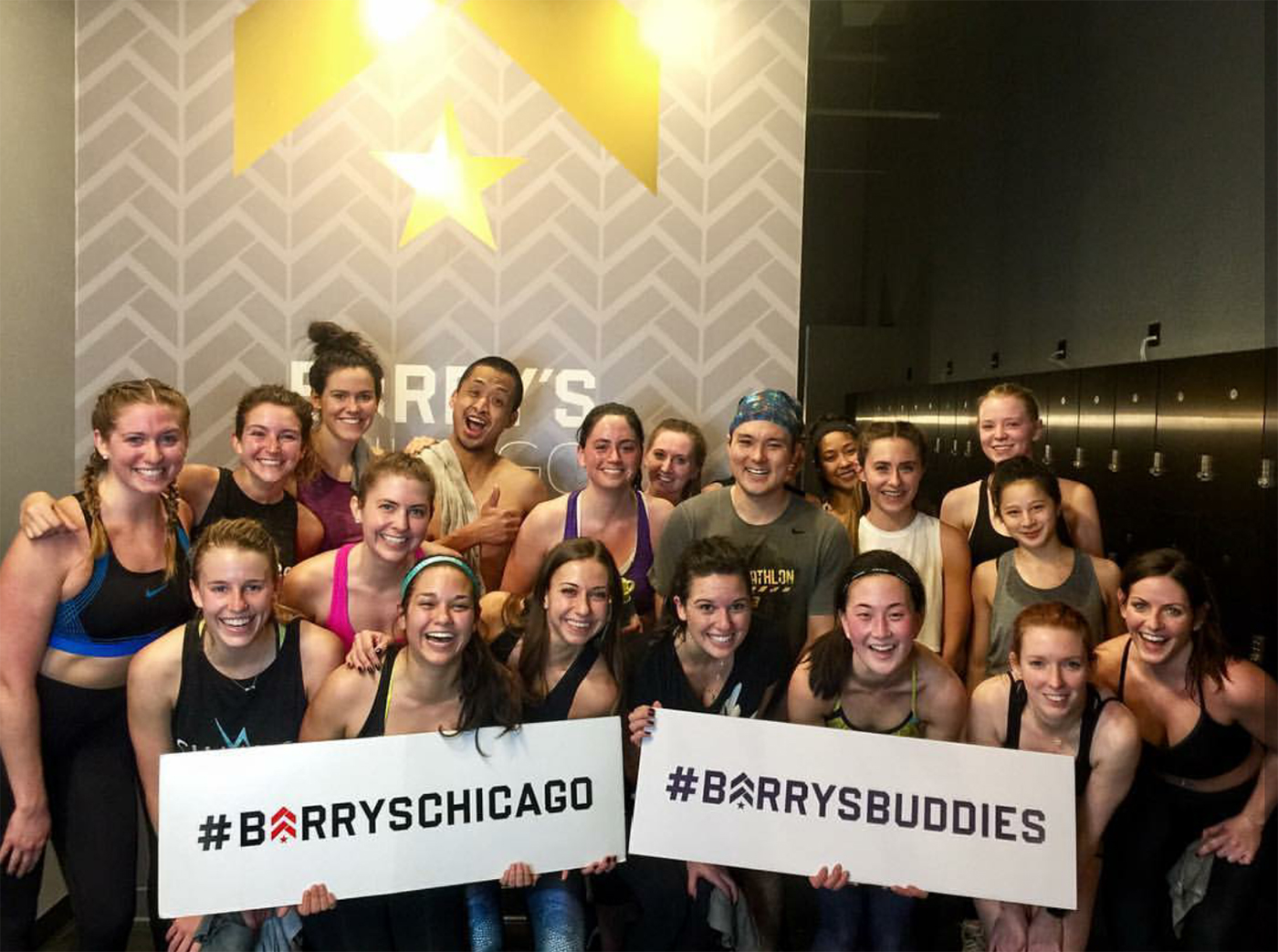 Still not convinced you can make a difference all on your own? Perhaps Mary Kesinger's story will change your mind. This past weekend, she turned her birthday party into a fitness charity event at Barry's Bootcamp and raised $1000 for Planned Parenthood.
"With recent events, it's been challenging to decide how to support the many causes I'm passionate about. When I saw that Planned Parenthood was having nationwide organized demonstrations on my birthday, I saw it as a sign."
Mary explained how a contact she knows at Barry's Bootcamp helped her plan the event, and that the studio was very much on board with the idea. Together, they did their best to plan an extra fun birthday sweat.
"You have to ask yourself if you would want to attend the event if someone else hosted it. Even for the best causes, it has to be worth others' time."
#TrainersConnect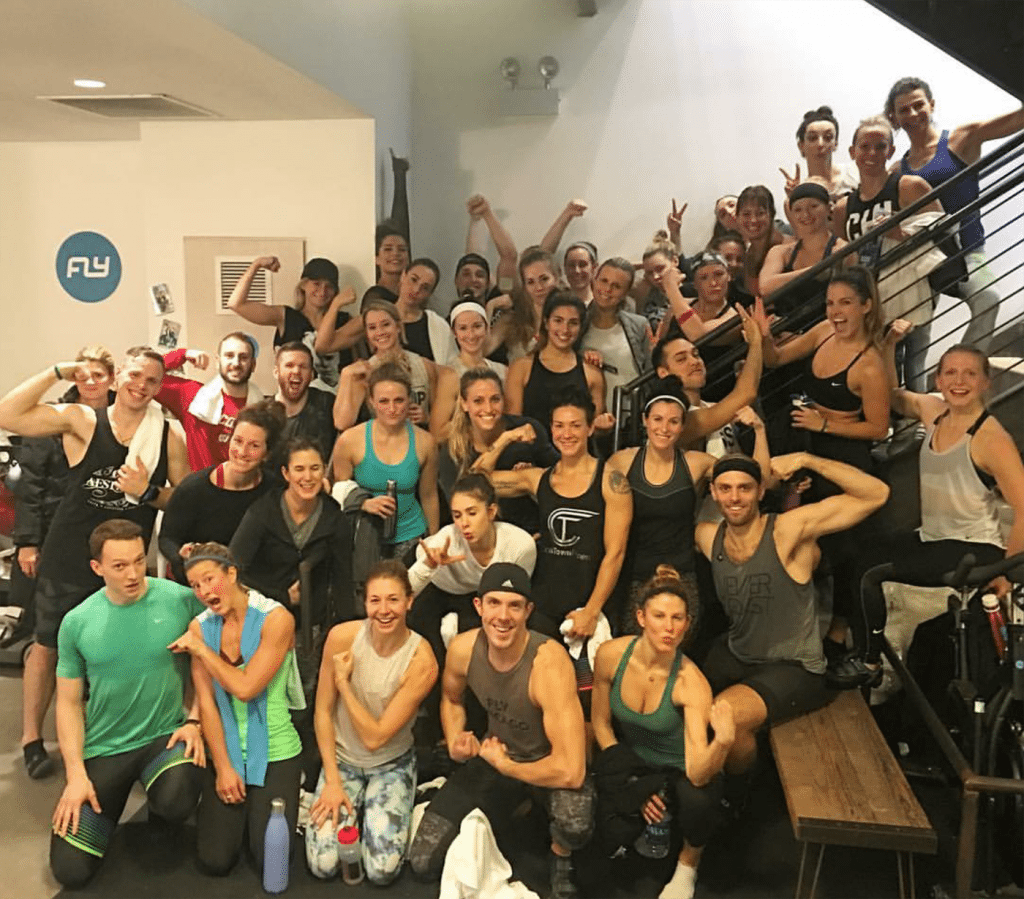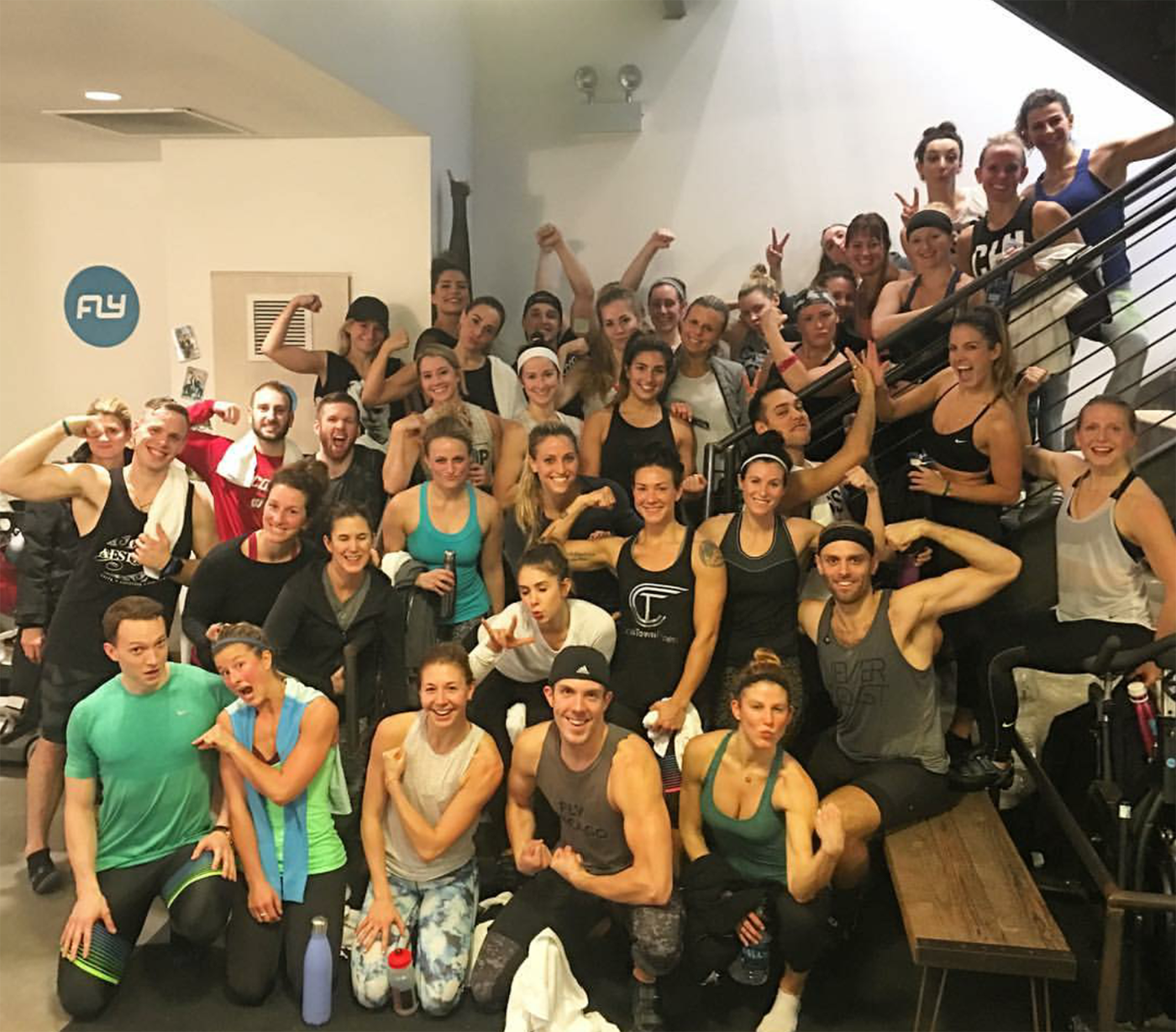 aSweatLife has also organized fitness charity events with its #TrainersConnect movement. Maggie Umberger, Director is Community and Content Innovation, explained how it got started.
"Lisa Cleveland of Flywheel first told us how passionate she was about giving back to trainers who give so much to the community. The first event was just a way to simultaneously bring trainers together to say 'thank you' and create community while donating to a good cause around the holidays. Now, we're continuing to do it and donate every time."
Money raised through #TrainersConnect goes to the Greater Chicago Food Depository, where every dollar creates three meals for people in our community. Overall, Maggie says aSweatLife wants to "continue to build community amongst trainers, instructors and coaches throughout Chicago. We hope to give every studio the opportunity to host."
With National Random Acts of Kindness Day approaching on February 17, there is no better time to sit down and think: what inspires you?