30-Minutes of Quarter-mile Repeats With This Treadmill Workout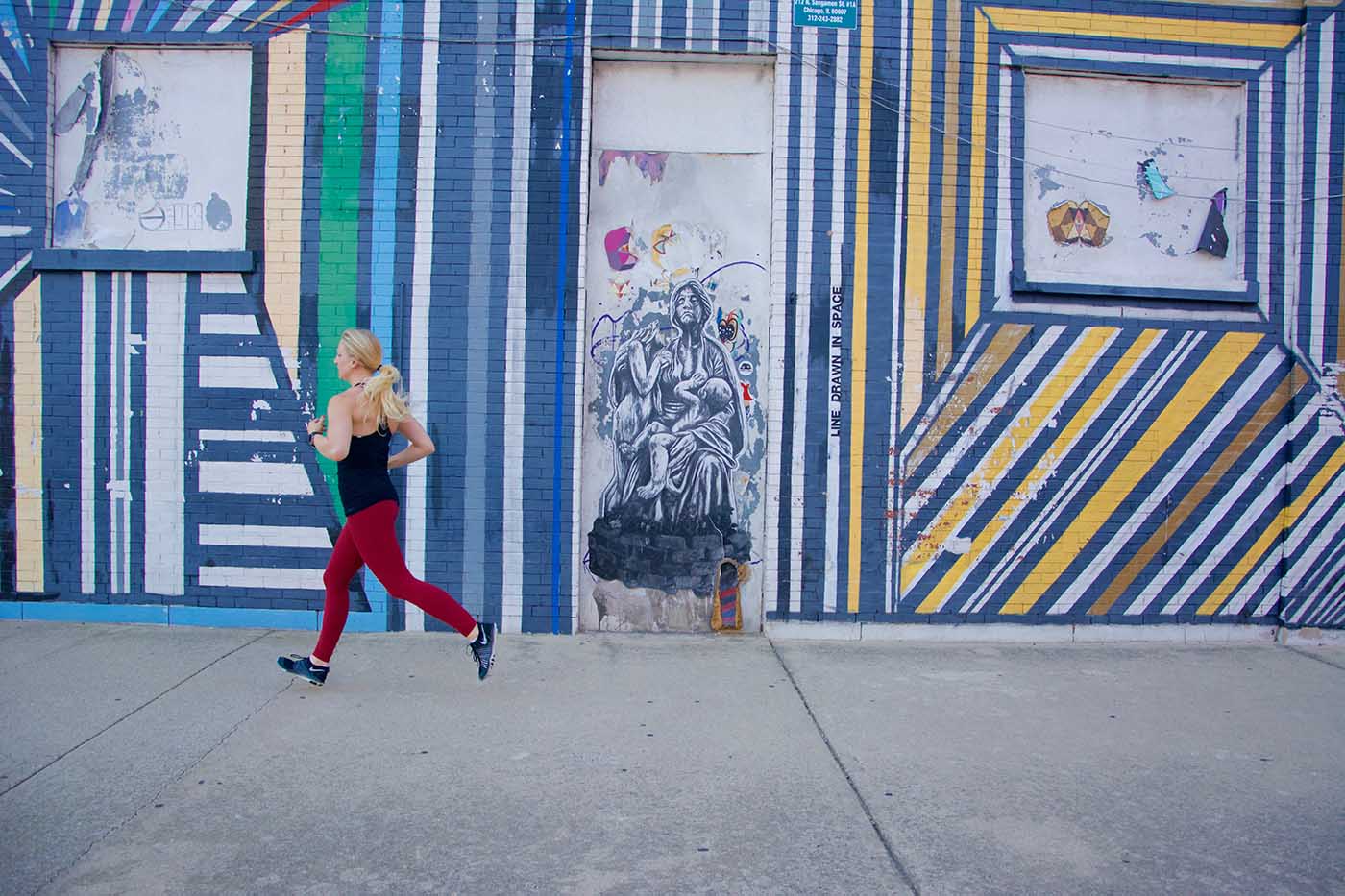 If you're in Chicago right now, you know that the city is electric. We may have two teams, but right now, there's only one. So if you, like most people I can see walking around in Cubbie blue, are planning your weekend around these games, this 30-minute treadmill workout will work up a sweat before you can say, "Billy Goat."
This treadmill workout features quarter-mile repeats with a twist. Repeats like this are a track and field mainstay, but you can do the entire thing indoors or outside if you'd rather.
Your goal is to work really hard while you're on the treadmill, elevating your heart rate. Use your periods of rest to take your heart rate down.
Here's your workout:
Do this whole thing six total times. The fun part is that as long as it takes you to run .25 miles is as long as you'll spend in your plank. So, run fast and you won't have to plank that long.
In your plank, give yourself permission to change position every :30 if you feel your form giving out.
Sprint a quarter mile
Hold a plank for as long the run took you
Here are your moves: 
Sprinting on a treadmill: On your treadmill, pick a speed that gets you to the finish-line of .25 in less than 1:45. Make sure there's space between you and the front of your treadmill so that you have space to your arms forward.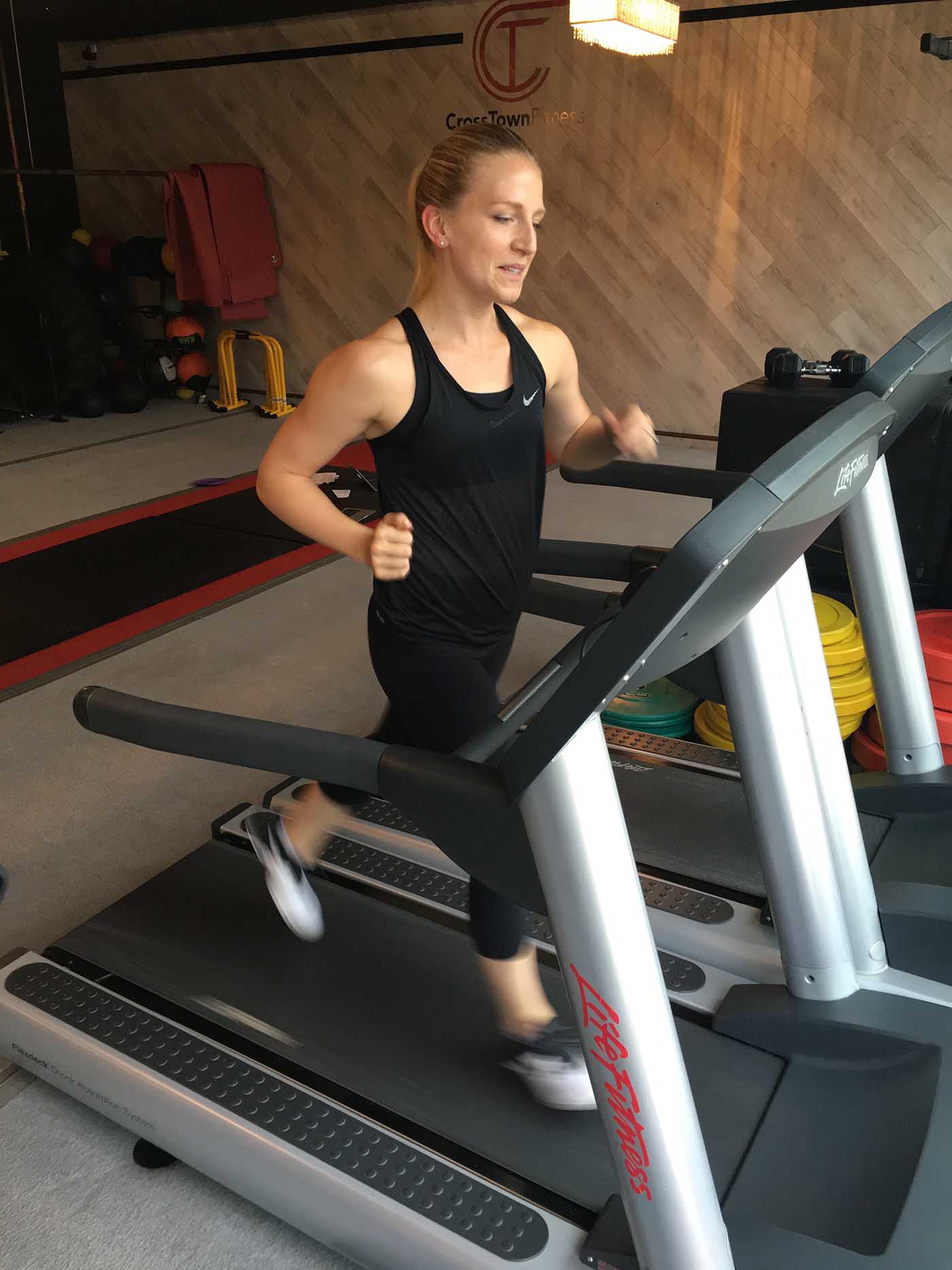 Plank: Place your hands on the floor, keeping your hands under your shoulders. Keep your feet hip-width distance and your core engaged. Don't let your hips dip or pike down.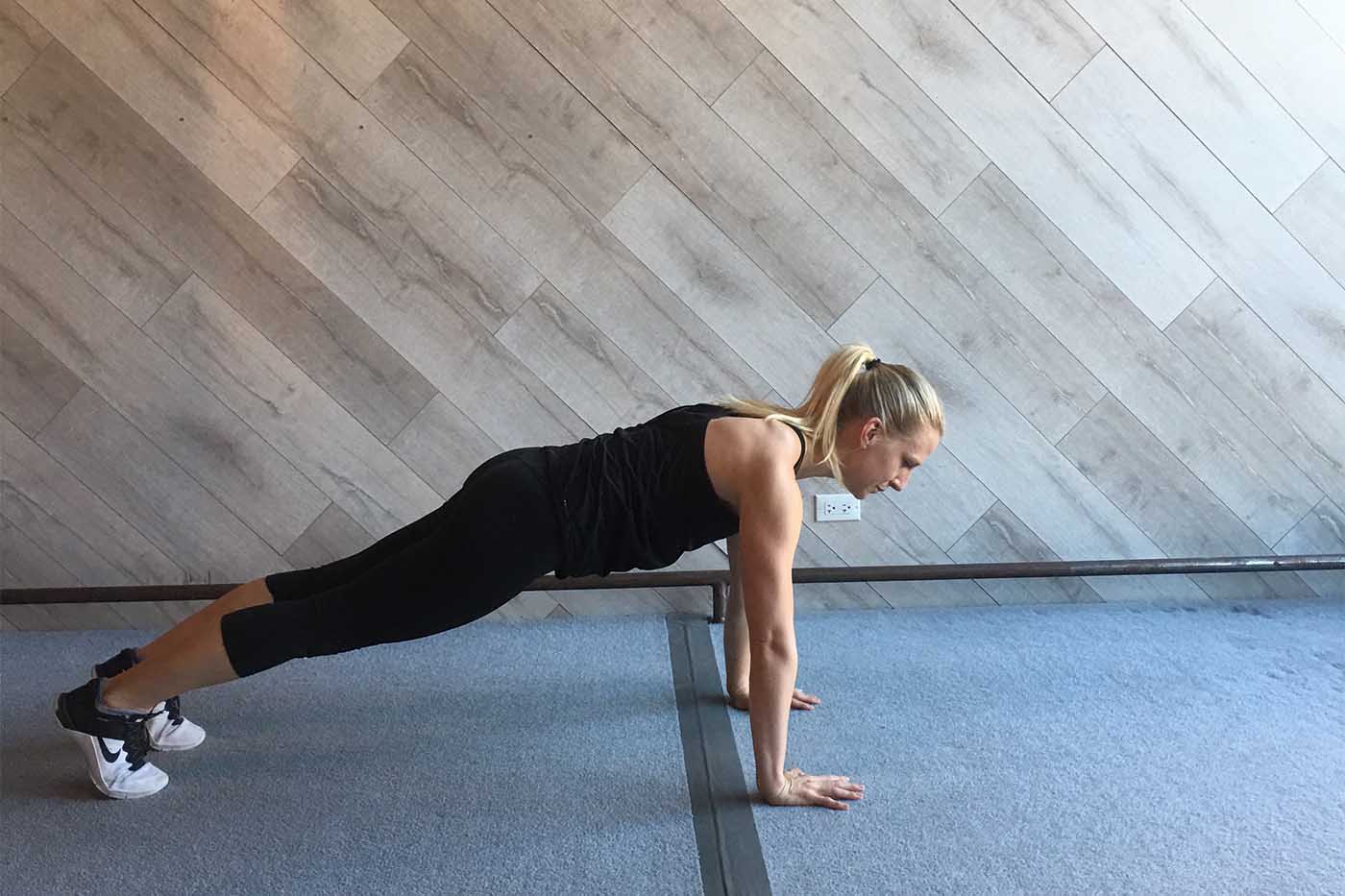 (Disclaimer: This workout is not intended for the treatment or prevention of disease, nor is it a replacement for seeking medical treatment or professional nutrition advice. Do not start any nutrition or physical activity program without first consulting your physician.)