Giving Goals: 5 Chicago Nonprofits to Donate to in 2016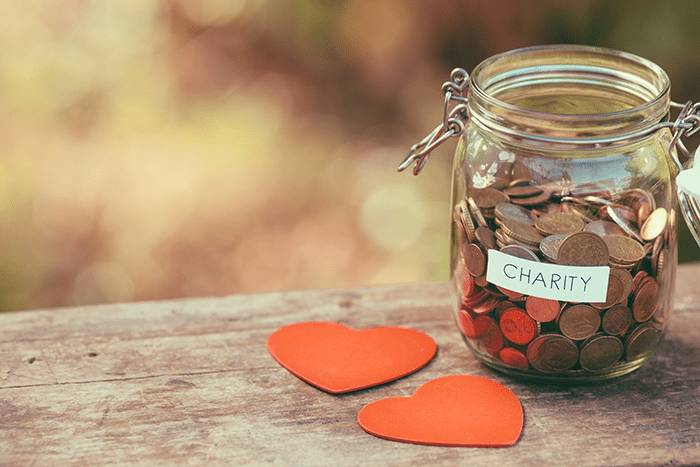 Just a few weeks ago, it was January 1 and the world was busy making New Year's resolutions. But January has zipped by and is now drawing to a close. How are your resolutions coming along?
If one of your goals was to find ways to reach out and give to the community, you're in luck. There are numerous incredible nonprofits across the United States, but here are five handpicked Chicago nonprofits to donate to in 2016.
1. Chicago Run
Everyone needs to stay healthy and active — especially kids. Chicago Run was founded in 2007 to aid in the fight against childhood obesity. Since then, the nonprofit has grown and created free physical activity programs in approximately 42 public schools in Chicago this year, which means impacting a staggering 16,900 students. Programs include fun runs, a Running Mates program — which prepares middle schoolers to run in a 5K — and Chicago Runners program that instills students with healthy habits. Click here to donate and click here to volunteer.
"Cancer gave me membership into an elite club I would rather not belong to," Gilda Radner once said. Ms. Radner, a comedian and original Saturday Night Live cast member, was diagnosed with ovarian cancer in 1985 and passed away in 1989. After her untimely death, her friends and family created Gilda's Club, an organization for those with or those affected by cancer. Club members have access to a variety of programs, such as support groups and mind-body workshops. The best part? Membership is free. Click here to donate and click here to volunteer.
3. 826CHI
Do you like reading or writing? How about helping kids? If you answered yes to both of these questions, 826CHI is for you. In San Francisco in 2002, award-winning author Dave Eggers founded 826 National, a nonprofit organization that supports young students and teenagers in their writing and creative endeavors. The organization has since expanded to six additional cities, including Chicago. 826CHI provides after-school tutoring, weekend workshops, publishing opportunities and field trips to students age six to 18. Click here to donate and click here to volunteer.
4. Greater Chicago Food Depository
Founded in 1979, the Greater Chicago Food Depository works to fight hunger in the Cook County community. The nonprofit has approximately 650 soup kitchens, shelters, mobile programs and pantries throughout Chicagoland. Through its food distribution and training center, the Greater Chicago Food Depository dispensed 68 million pounds of food — or 155,000 meals each day — last year. Get involved by holding your own food drive, donating or volunteering. Click here for more information on how to help.
Almost everybody knows it: Today's STEM workforce is lacking diversity. In fact, a study cited in a February 2015 U.S. News & World Report article found the STEM workforce isn't much more diverse than it was in 2001. Project SYNCERE (which stands for Supporting Youth's Needs with Core Engineering Research Experiments) is setting out to change that. Founded in 2008 by three African American men from the South Side of Chicago, the nonprofit seeks to increase the number of minority, female and underserved students pursuing STEM careers. Through a project-based curriculum, Project SYNCERE offers various workshops and programming in school, after school, on weekends and during the summer. Click here to donate and click here to volunteer.
Nonprofit organizations are doing incredible work throughout the city of Chicago. Fulfill your 2016 giving goals and donate — whether monetarily or by giving your time — to one of these nonprofits.