Conditioning on the heavy bag at POW! MMA and Fitness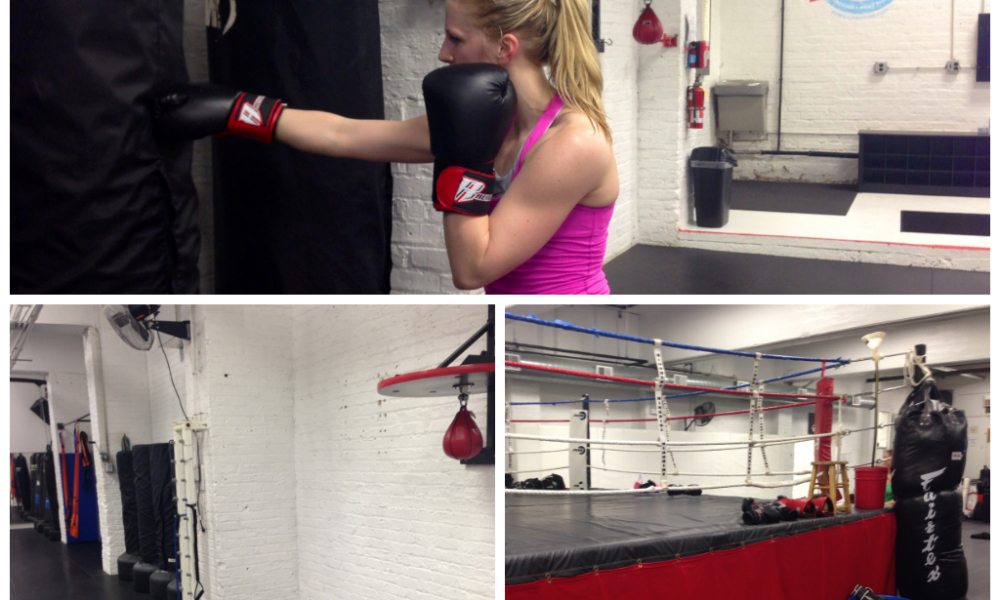 Studio: POW MMA and Fitness, 950 W. Washington
Class Focus: "Kickboxing/MT Heavy Bag Intervals & Conditioning" mixes high-intensity conditioning with boxing drills and is a total sweatfest. Come prepared to kick, punch, jumprope and squat. The instructor stays close-by in this small-group workout to help with form and keep you motivated to work hard.
Cost per class: $25 for a 25 hour pass
Money saving offers: First workout free. Fill out the form here.
The Fab Fit Take:
I stumbled into POW! after a work day just a little bit later than I had planned. I was flustered and overwhelmed from a day of trying to balance wedding planning, work and everything else.  all while trying to be a human to my coworkers.
Needless to say, I welcomed a chance to hit something.
After getting my hands wrapped and grabbing a pair of gloves, I jumped into class with owner Katalin. Katalin is a spitfire of a human with little to no body fat and a no-excuses kind of mentality. She gets the best out of her students.
The class was broken into three sections: a conditioning focused warmup, a round focusing more on form with the heavy bag and a speed round with the heavy bag.
The conditioning portion of class brought in my favorite, lightweight tool: the jumprope. We alternated between 1-2 minute speedy sessions with the jumprope followed by a round of three exercises like squats, lunges and push-ups. After 10ish minutes of that, there wasn't a dry brow in the place.
Then we moved onto the heavy bag. Admittedly, every time I take a kickboxing class, I immediately act like I'm Ronda Rousey, except with no real training or skills. Thankfully, Katalin is super hands-on and helped to provide some guidance for my flailing punches. By the end of class, I could feel a difference in the power in my kicks and punches. Watch out, potential assailants.
Then we partnered up and pulled together the intensity of the first set with the form of the second set for a third round. In each group, one partner punched or kicked the bag as instructed by Katalin while the other partner toned with jumping squats, lunges, planks or crunches.
To close out the class, we worked on speed. Katalin challenged us to hit our maximum number of combinations hitting or kicking the bag for 30 seconds and then match that number in only 20 seconds.
Want to try it for yourself?Join POW May 6 for its Lynn Sage charity workout. The $10 fee benefits local breast cancer charity, The Lynn Sage Cancer Research Foundation, which supports the understanding, research and treatment of breast cancer in partnership with Chicago's Northwestern Memorial Hospital and the Robert H. Lurie Comprehensive Cancer Center of Northwestern University. Visit the "workshops and events" tab here.