How to Wear Makeup at the Gym (Without Breaking Out)
If we lived in a perfect world, we would all wash our faces before going to the gym. Then we'd head to the locker room as soon as we finished exercising to wash, tone, and then do however many steps our skincare routines require.
But let's be honest — we don't live in a perfect world. Do you take care of your skin before and after HIIT class? Do you know anyone that does? I don't either! The truth is, many of us either wear makeup to the gym or don't integrate a skincare routine into this part of the day. And it's pretty obvious that this isn't so great for your skin.
But is there a way to wear makeup to the gym or at least do some minimal recon after getting your sweat on to avoid breakouts? The good news is, there is. I spoke with a skincare expert and makeup artist to learn how to maintain your skin pre- and post-gym (with minimal effort) and even wear makeup to the gym in a way that does the least amount of damage.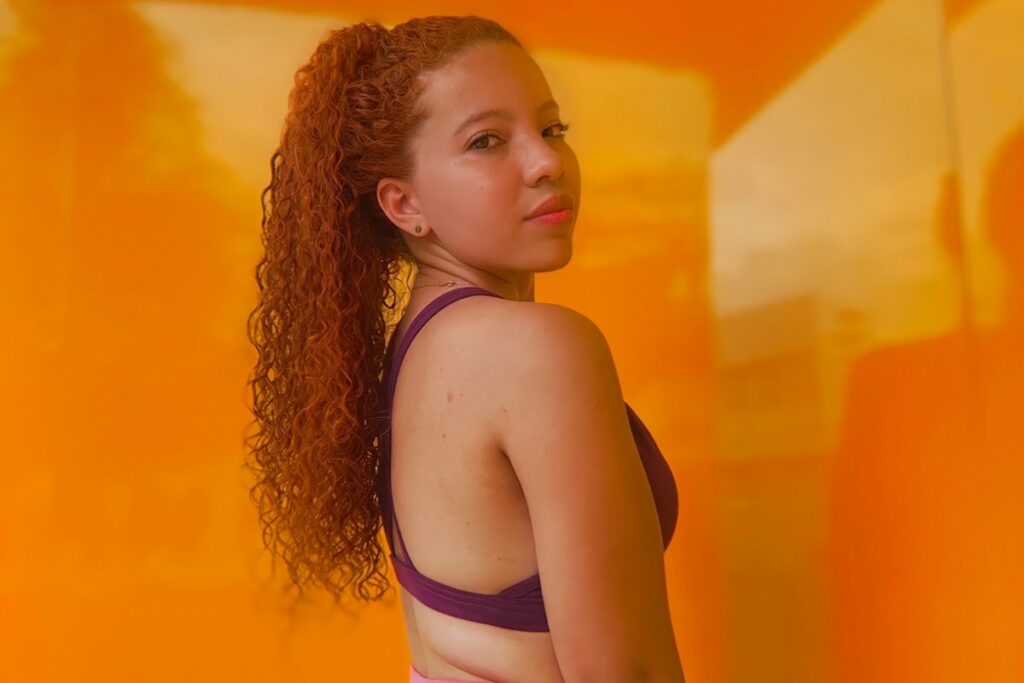 Makeup + sweat = a bad combo
Contrary to popular belief, sweating isn't actually bad for your skin, says Rochelle Jacobs, co-founder of Naturally Serious. "In healthy people, sweating is a normal and natural thing that occurs when your internal temperature rises," she explains. "The good news is that sweating helps to remove impurities and oil buildup from your skin."
So, the problem isn't sweating but leaving that sweat sitting on your skin. "If you let sweat sit on your face for a long period of time, all that grime can settle back into your skin and lead to clogged pores and breakouts," says Jacobs.
If sweat and time are a bad combo, sweat, time, and makeup are even worse. "Dried sweat mixed with makeup residue can clog your pores and lead to breakouts," says Jacobs.
That means the best thing you can do is wash your face before and after going to the gym. "Starting your workout with a clean slate is best, so remove any makeup beforehand if you can," suggests Jacobs. "Afterward, you should cleanse again to rinse away sweat, grime, and excess sebum."
Jacobs recommends her brand's Lemon-Aid Makeup-Removing Cleansing Gel. "The formula is packed with lemon seed oil, lemon butter, and lemon extract to remove all traces of makeup and surface oil and leaves my skin feeling super clean, clarified, and smooth," explains Jacobs.
If you don't want to tote around a large bottle of face wash, consider a travel-size option, such as Naturally Serious Major Moisture Gentle Cream Cleanser.
Still, while washing your face is the best idea, there's nothing more convenient than a wipe. "Naturally Serious Get Even Cold-Pressed Peel Pads are an amazing no-rinse option — just swipe a pad onto the skin before and after your workout to gently exfoliate and remove sweat and impurities," says Jacobs. "It's super quick and does the trick, if you can spare another minute or two."
What to do if you must wear makeup to the gym
Whether you're coming from the office or crushing on that person who's always on the front bike at your indoor cycling studio, there are lots of reasons why you might wear makeup to the gym (even though it's not the greatest thing for your skin).
If you must, Brittany Lo, professional makeup artist and founder of Beia, says it's best to skip the foundation. Lo recommends starting out by using Beia's Daily Hydrating & Setting Mist and then adding "a tiny bit of concealer to cover any blemishes or redness that bothers you to create a fresh glow on the skin before heading to the gym."
If you hit the gym after the office and need to look professional all day, she suggests opting for a clean liquid liner. "Liquid liners have great staying power and will last through a workout so you can head to dinner right after," she says. If you tend to get super sweaty, you may want to make it waterproof.
Keep it light
If you're participating in hot yoga, indoor cycling, or something seriously sweaty, Lo says keeping your makeup light is the smartest idea because you can easily wash it off afterward.
"I recommend making it a killer brow moment and applying dramatic lashes with waterproof mascara," she says. "Additionally, a liquid or cream highlighter on the cheeks, bridge of the nose, and bow of the lips will help complete the look."
Think glowy
Remember that old expression your grandmother might have used, "Women don't sweat, they glow?" Lo thinks it's best to take that to heart when it comes to gym makeup.
"Brighten up the under-eye area in the morning and apply a light hydrating concealer like Kosas' concealer," she says. "For anyone who's going to the gym after work and wants to keep some makeup on, I would suggest leaving your eye makeup on and using Beia Refresh Wipes or a cleanser to remove the foundation and blush to avoid breaking out after working out."