Your March Workout Playlist Is Here
Spring is almost upon us, and while you start spring cleaning your house and your wardrobe, it may also be time to start spring cleaning your workout playlist. Perhaps you're ready to return to the gym now that the worst of Omicron is (hopefully) behind us, and as the weather warms up, you may be itching to get outside for some longer distance runs. Whatever the season brings for you, new jams can make all the difference in your continued motivation and performance.
As a fitness instructor who is always scouring the depths of Spotify and Soundcloud, I want to save you the hassle of playlisting, so below are eleven songs that you absolutely need on your March 2022 workout playlist, along with ideas for how to utilize them.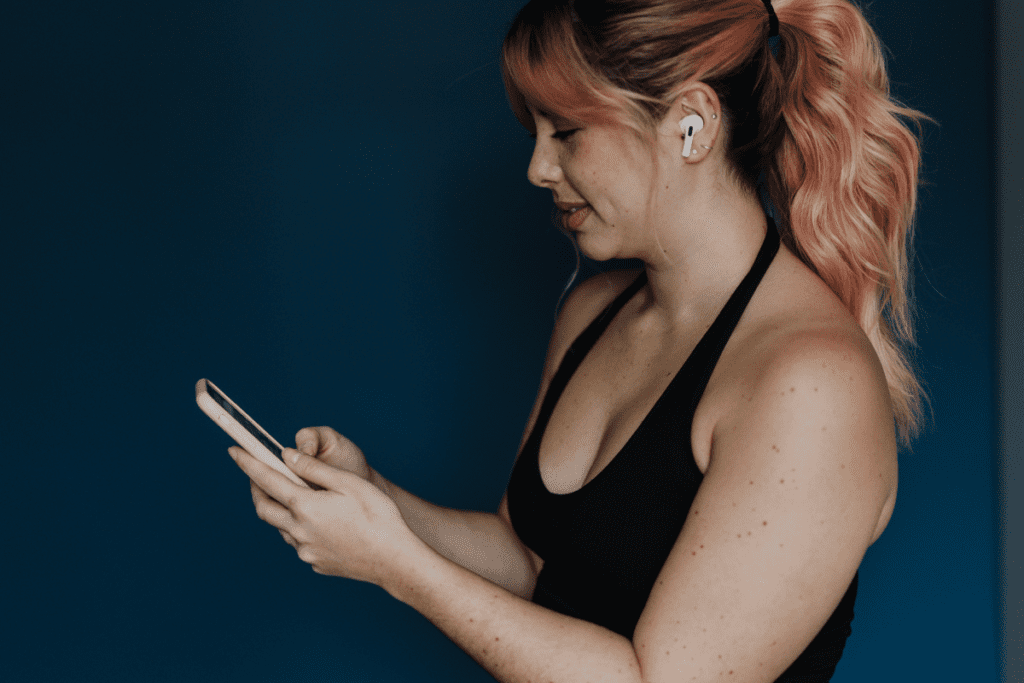 1. "Dancing Feet" (feat. DNCE) – Kygo
The collaboration the world didn't know it needed – somehow Kygo's tropical EDM and DNCE's funky brand of pop fit seamlessly together for an upbeat track to kick off your workout. Whether you're heading out for a jog or getting your dancing feet ready for a cardio jam class, "Dancing Feet" will get the blood pumping.
2. "Beg for You" (feat. Rina Sawayama) – Charli XCX
When "Beg for You" comes on during my workout, I naturally start to kick up the intensity. Let the euphoric chorus and soaring vocals signal to your body that it's time to pick up the pace of your run or rise out the saddle of your stationary bike.
3. "Bussin" – Nicki Minaj & Lil Baby
Nicki Minaj brings her usual brand of fierceness to "Bussin" featuring Lil Baby. This one has the right vibe for pumping iron, particularly while cranking out some heavy squats and deadlifts. Our anaconda does!
4. "Love of My Life (Arkadi Remix)" – Jennifer Lopez
When we feel like society is pressuring us to live and look a certain way, it's easy to forget who we should be working out for – ourselves! Daily movement should come from a place of self-love, not hate, and the lyrics, "I am the love of, the love of my life" are a friendly reminder of that when you're climbing flights on the Stairmaster or banging out some miles on the treadmill.
5. "Don't Forget My Love" – Diplo & Miguel
As you start taking more of your walks and runs outdoors in the brisk spring weather, "Don't Forget My Love" will have you in the working zone in no time. Feel the sun on your skin as you get lost in Diplo's hypnotic beat and breezy guitar riffs.
6. "Dangerous (Oliver Remix)" (feat. Joywave) – Big Data
As HBO's Euphoria has taken social media by storm during its second season, I finally caught up on season one, and the music does not disappoint. Not only is the soundtrack excellent for the show, but there are several songs to fuel your fitness routine. This remix of "Dangerous" by big data is a propulsive earworm that wouldn't sound out of place in a cardio dance or barre class with the lights down and volume cranked up.
7. "CEO" – Netta
The perfect song for International Women's Month, Netta's anthem is a confidence booster at the gym, especially in the weight room. Whether you're pressing a physical weight off your chest or shoulders or lifting a metaphorical weight off yourself in everyday life, the words "I'm a mother*ckin' CEO" will make you feel unstoppable.
8. "Is That Right" – Iggy Azalea & BIA
This fiery hip-hop bop leaves you know choice but to unleash any stress that's been building up over your week. Don some boxing gloves and go HAM on your punching bag or grab a set of battle ropes and make some waves, sending the message "Is that right?" to all the people and things that try to bring you down.
9. "Never Get Enough" – Outasight
You can "never get enough" repetitions when doing strength training or core work to the joyous lyrics and bouncy horn section on this Outasight single. I like to rotate between crunches, bicycles and other ab exercises over this one's 4-minute run time before I wrap up my workout.
10. "Better Days" (feat. Koolkid) – The Him
Bring it all home on your run or ride to the exhilarating drops of this feel-good EDM jam. As you cross the finish line of your workout, you can be assured that "better days" are ahead on your fitness journey.
11. "The Joker and the Queen" (feat. Taylor Swift) – Ed Sheeran
Stretch and recover to this re-release of Ed Sheeran's hit song, now featuring the queen herself, Ms. Taylor Swift. The mellow sound and sweet harmonies make for a relaxing soundscape to take a deep breath and reset your body following vigorous movement.
Check out the full playlist at the link below and stay tuned for 11 new tracks next month.