4 Types of Burnout That Aren't Work-Related — And How to Cope
When we think about feeling burned out, it's usually due to work. But other types of burnout that you've never even heard of might be affecting you. Here's what types of burnout you might be experiencing and the burnout symptoms you should look out for.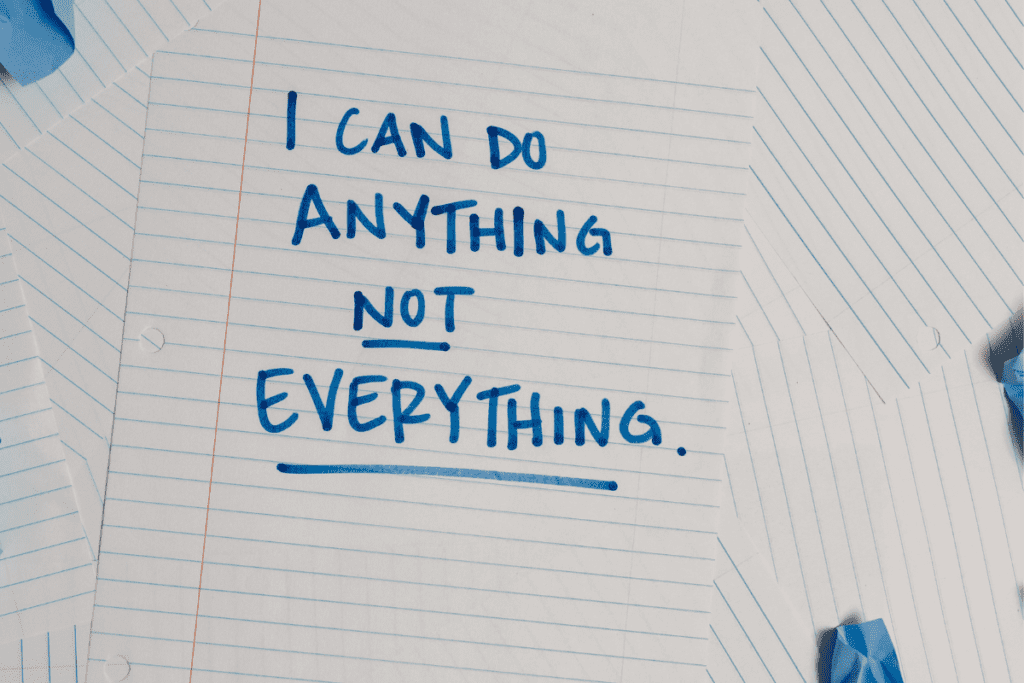 What is burnout?
According to Jessica Tapia, Licensed Clinical Social Worker (LCSW), Mental Health Therapist, and Behavioral Health Consultant, "Burnout is a state of mental, emotional and physical exhaustion brought on by excessive and repeated stress." Hmm, does this sound familiar to what you've been feeling lately?
Burnout happens when is a person is overwhelmed and doesn't get the support they need. "Getting to state of burnout is a gradual process and is indicative of a lack of balance where one is not prioritizing their needs," shares Tapia. It can show up physically, like fatigue, muscle tension, GI issues, insomnia, or headaches. 
Mentally, burnout looks like irritability, anger, lack of motivation, emptiness, depression, impaired memory, and concentration.
Here's a deeper dive into types of burnout and how to recognize burnout symptoms.
Relationship burnout
When you invest a lot of time and energy into a relationship and it's not reciprocated, you may have relationship burnout. This encompasses friends, family members, and significant others.
You know that friend you keep trying to get together with, and they always seem to have an excuse or bug out at the last minute? If you keep putting in all the effort and the other person doesn't lift a finger to talk to you, see you or help you, you may be feeling burned out from the relationship.
Parenting burnout
Watching and taking care of kids, plus managing the household and working outside the home is where parenting burnout stems from, said Tapica.
I don't know about you, but I get exhausted just reading about parenting! It is challenging to juggle home and work when there are children involved. It's no wonder that so many (typically) women are burned out from trying to keep all of those plates spinning.
Caretaking burnout
If you take care of a child or adult with special needs, or attend to a parent or relative with limited independence or other illness, it's easy to become burned out. Even if you have the personality for caretaking and an endless supply of patience, being responsible for someone's special needs or an illness can be pretty stressful.
And last, but certainly not least…
Social media burnout
This is a form of online fatigue when you spend too much time on social networks. We've all been there, done that – scrolling through TikTok for what feels like 20 minutes, but in reality, it's sucked up 2 hours of your time. And that is just one of the platforms you scroll through!
How to cope with burnout symptoms
There are so many ways to kick burnout to the curb. Step one is identifying the mental and physical signs of burnout within oneself, Tapia explained.
1. Speak up and ask for help. Delegate some of the tasks and responsibilities or have a space to express yourself. This could be with immediate family, extended family, friends, or community. You could also enlist professional help such as a medical care provider or mental health provider.
Also, consider looking into caregiver support groups of loved ones with special needs or illnesses. You'll likely find groups for specific illnesses (such as Alzheimer's or autism) to provide support for your unique situation. Contact local associations or foundations for information.
2. Set your boundaries — and stick to them. Re-evaluate your personal boundaries (with people, with your time, with your self-care, etc.) Sometimes we need to reflect on where we started saying yes too much.
Draw better boundaries around your priorities and continue to enforce them. A few ways you can practice enforcing boundaries:
Schedule regular breaks for yourself
Make time for exercise and movement
Make sure you're getting the nutrition and energy you need from your food necessary
Hang out with family and friends
Ask for help regularly
Engage in therapy
Take time off and use your PTO.
3. Slow and steady. Please know that relief won't happen right away. Tapia reminded, "Getting to a state of burnout is a gradual process. Therefore, getting out of that state and being able to cope with the overwhelm will also be a gradual process."
She continues, "I see a lot of resistance from burned out parents, caregivers, and people in one-sided relationships. I also see a lot of people experiencing guilt and shame for simply asking for help or even prioritizing themselves."
It's typical to feel some guilt around prioritizing yourself, but realize that this doesn't have to be your experience. Instead, reflect on the costs to your physical and mental well-being. Then, evaluate how these negative effects can impact the quality of care you can provide and your quality of relationships and quality of life.
4. Use technology to your advantage. According to Psychology Today, there are many ways to reduce or eliminate your symptoms of social media burnout. Try keeping track of how much time you spend on social media for one week. Then, decide if what you're doing on social media is helping or hurting you. Consider using just one form of social media. Turn your social media notifications off. Have a weekly "unplug day." Turn your phone display to black & white.
Burnout can be exhausting at a minimum, debilitating at its worst. If anything you've read here resonates with you, please give thought to what you are feeling and utilize these coping mechanisms.