Psychedelics Are Emerging Into The Mainstream Mental Health Space
Over the last year, I've had numerous friends in the entrepreneurship and activist spaces whisper to me that micro dosing on shrooms or psychedelics changed their lives. Whether they were using it recreationally when they were feeling down, trying to cope with depression, or hitting writer's block — psychedelics were key. I've met even more founders who started their company after finding their purpose during a guided Ayahuasca trip.
To be quite honest, I'm scared of trying psychedelics. I've heard of a "bad trip" after using psychedelics — what if I visualize something I fear? I'm nervous because the evidence I've heard is anecdotal so far, and there's little to no education around it. I certainly don't know enough about it. However, as someone with Major Depressive Disorder, I'm always super interested in learning about new modes of treatment. Psychedelics are the new hot thing in the mental health space… so let's discuss what this treatment entails, as well as benefits and concerns!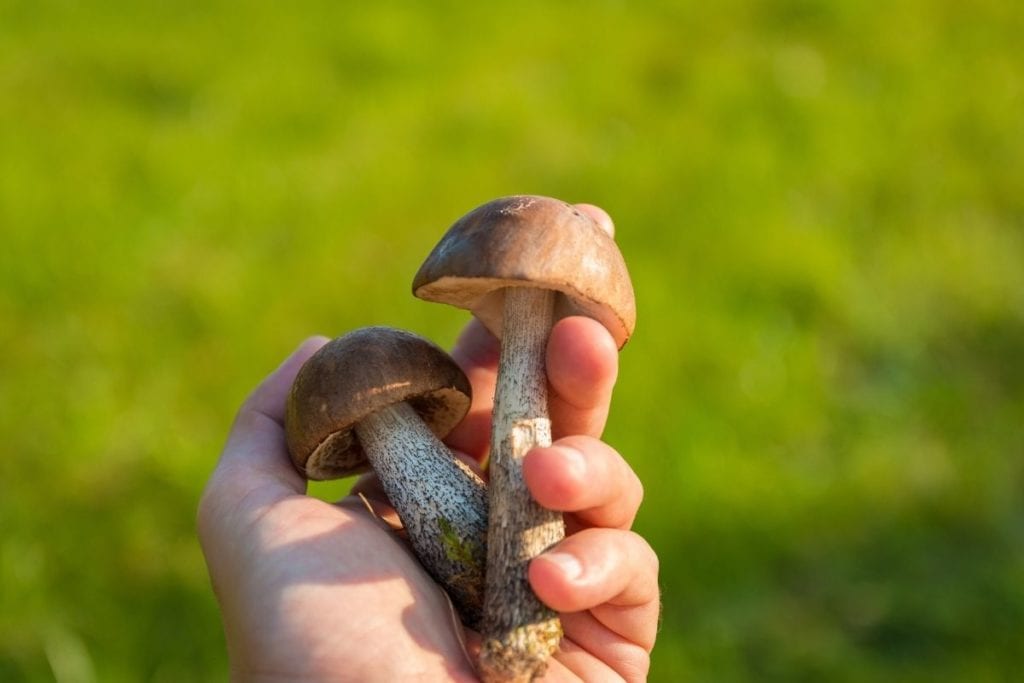 The psychedelic revolution
Psychedelic researcher Rick Doblin has dedicated his life to the "healing powers of mind-altering compounds." His research center, the Multidisciplinary Association for Psychedelic Studies (MAPS), has raised over $44 million over the past two years to fund their research. Numerous scientists and researchers from top institutions, as well as investors, have joined in this psychedelic revolution.
On May 3rd, the journal Nature Medicine published the results of Dr. Doblin lab's study on MDMA, the club drug popularly known as Ecstasy and Molly. The study was the first Phase 3 clinical trial conducted with psychedelic-assisted therapy. It found that MDMA paired with counseling brought marked relief to patients with severe post-traumatic stress disorder. 
According to the New York Times, "mental health experts say that this study could pave the way for further studies on MDMA's potential to help address other difficult-to-treat mental health conditions, including substance abuse, obsessive compulsive disorder, phobias, eating disorders, depression, end-of-life anxiety and social anxiety in autistic adults." 
The benefits of psychedelics from those with firsthand experiences
Jemie Sae Koo is the founder of Psychable, a "comprehensive online community connecting those who would like to legally explore the healing power of psychedelics with medically and peer-reviewed practitioners." After finding herself burnt out from an adrenaline-draining career, Jemie said that "simply put, psychedelics saved my life. Since using them for the first time in 2017, I have participated specifically in indigenous ceremonies serving Ayahuasca every year. "
I also sat down with Samantha Rose Stein, founder of Wombkind — a community that uses creativity as a spiritual practice. In this space, members talk about art, technology, and consciousness and use the womb as a metaphor for creation. Samantha's goal is "to make emotional fitness as cool as physical fitness."
Samantha's experience with psychedelics has been a life-changing one. In an article she wrote, she expressed her gratitude for psychedelic-assisted therapy.  "Plant Medicine, thank you for saving my life. Without you, I would most likely still be living with crippling PTSD. Now, I am experiencing post-traumatic growth. I paint, I skip, I laugh, I love. I want to live in a world where people can openly talk about trauma and seek and receive help and support. "
How psychedelic-assisted therapy works
But how does this process truly operate? According to Jemie, "psychedelic-assisted therapy is the use of psychedelics for healing purposes, often taking the form of a psychedelic being administered under the supervision of a therapist. Recent studies have shown that when administered under the supervision of, or with the aftercare of a therapist, psychedelic-assisted therapy can have and impactful results when it comes to treating those suffering with migraines, addiction, PTSD, depression, mental health issues, emotional trauma, and other ailments, as well as those looking for alternative, holistic options in taking care of their mental health." 
When coupled with therapy, MDMA seems to allow the brain to process painful memories and heal itself in people with PTSD. However, MDMA doesn't produce that beneficial effect when taken without therapy. "It's not the drug — it's the therapy enhanced by the drug," said Dr. Doblin. 
Potential drawbacks of psychedelics
However, there are varied concerns about using psychedelics. According to Michael Pollan, psilocybin (the active ingredient in psychedelic mushrooms) can result in certain risk factors and unrestricted use. Furthermore, "Without proper attention to setting and preparation, people can have absolutely terrifying experiences, sometimes with lasting effects; a recent survey of people who reported having a 'bad trip' found that nearly 8 percent of them had sought psychiatric help afterward."
There are often other barriers that prevent us from breaking the stigma around psychedelic therapy. Many people have experienced drug addictions, which have led to broken relationships with themselves, so they are trying to escape that. Some people may have had members of their family experience substance abuse.
"A lot of people have a barrier because substance abuse is so rampant. If they've been hurt by it before, there's a barrier placed there for any possibility of using substances to heal," Samantha says.
Breaking the myths surrounding psychedelics
Jemie shares with us that "The biggest myth about psychedelics is that psychedelics are drugs and not medicines. Psychedelics are indeed medicines. The word 'psychedelics' conjures up images of the hippie culture of the 1960s for a lot of people — a recreational drug taken during the time of 'free love.' And while that indeed happened, Western medical experts across the country and the world are realizing the power that psychedelics have in treating ailments such as PTSD, depression, and addiction, and are conducting studies to prove their medical value. They're finally catching up to what indigenous healers across the world have known for generations. Psychedelic medicines can have profound, positive health impacts and should be legalized so more can receive healing that actually works." 
Jemie, along with a fast-growing movement of fans of the medicine, has devoted her career to building community and democratizing knowledge about psychedelics through her work at Psychable.
"Trauma separates you from yourself. You have to be back in connection with life — the oneness with the universe," Samantha describes. "Having that facilitator there is life re-affirming, both to yourself and to other humans. These are important aspects of psychedelic assisted therapy."