Five Ways to Practice Self-Care for Free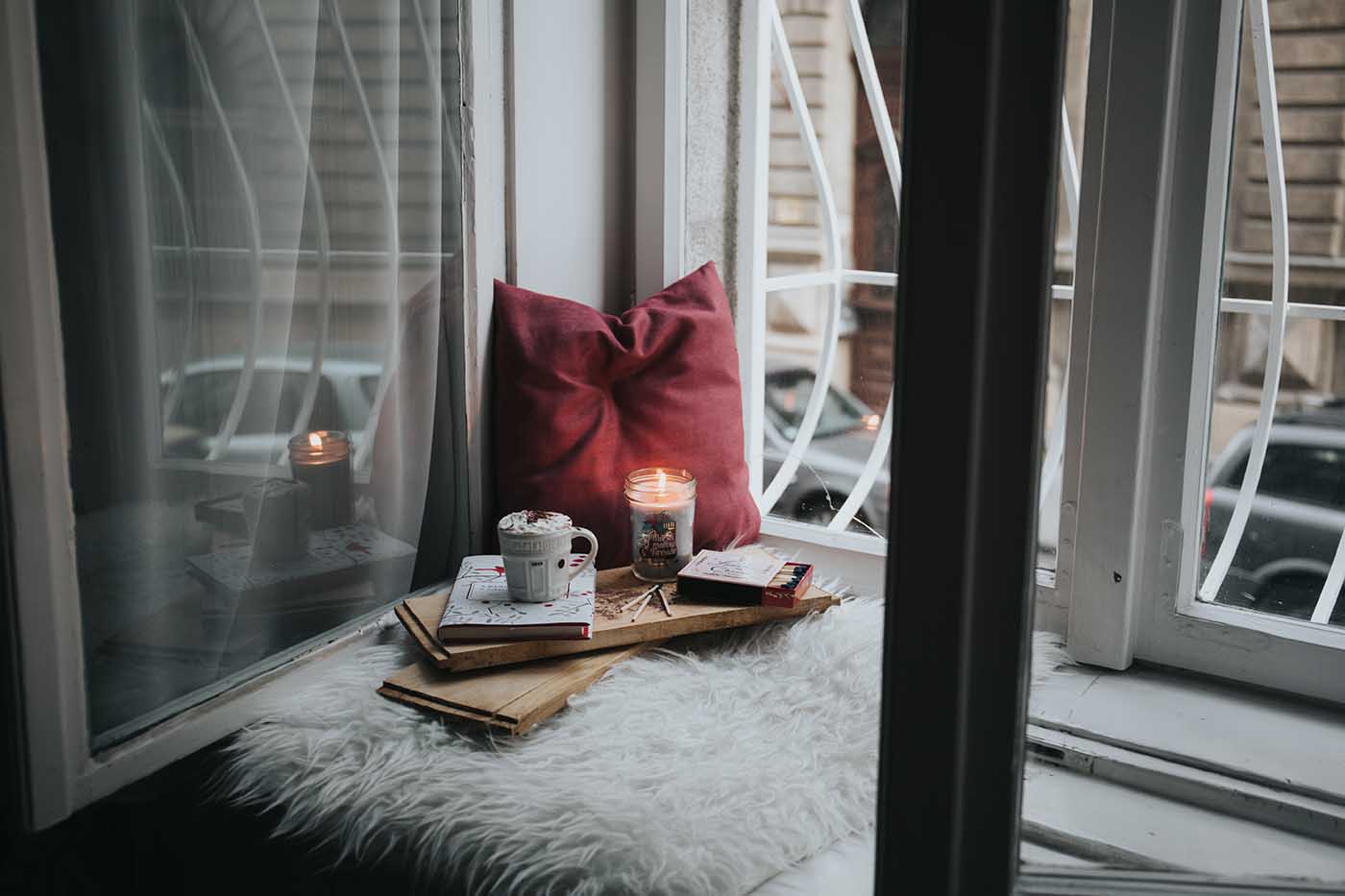 I'm not sure if it's the political climate we live in, the fact that I'm officially in my late 20s, or just that the bad news seems to outweigh the good more often than not, but I've been finding myself stressed and stuck in cycles of negative thinking more than usual these days. How about you?
When that happens, I've been making it a point to consciously say to myself, "You're practicing obsessive, negative thinking. What's something you can do right now to take care of yourself?" (After all, More Self-Care in 2017 is my new mantra) However, some of the most top-of-mind ways to practice self-care cost major $$$ (think: a massage, a mani-pedi, that new NARS lip pencil, a new pair of shoes at Nordstrom.com).
Self-care doesn't have to mean shelling out the big bucks, and in fact, doing so can ultimately make you more stressed out as you watch your carefully planned budget fly out the window after every depressing New York Times phone alert (just me?). Instead, try turning to one of these five budget-friendly tried-and-true self-care methods.
1. Light a Candle
No matter what I'm doing, lighting a candle is a surefire way to make it feel more luxurious. Getting ready for indoor soccer? Light a candle. Folding my laundry? Candle time. Reading before bed (or, more often than not, watching The Young Pope before bed)? Hell, I might even light two candles for that. Something about lighting a candle signifies instant relaxation to me. I prefer clean linen type of scents for a refreshing fragrance, but you do you. Anthropologie puts their candles on sale approximately every three months, and I highly recommend stocking up on anything in their Capri Blue line. With one of those babies burning, you too will feel like a bohemian at heart (even with a standard 9-5 office job).
2. Clean Out A Small Area
When I'm feeling stressed, I often turn to cleaning out a small drawer or throwing away five things I no longer have any use for. It makes me feel like I have control of my situation. Plus, I feel like by throwing things away, I'm freeing up more physical and more mental space. Try asking yourself a couple of questions when considering an item: would I want to move this to a new home? Would I pay more than $20 to get this back? If my dog/child/drunk boyfriend puked on it, would I try to salvage this? (questions adapted from a great memoir I read recently, Chasing Slow by Erin Loechner).
3. Dive Into a Long Read
Sure, you may not have time to go to the library (the Chicago Public Library is a never-ending tangle of books on hold that you may want today but won't be able to borrow until June) or borrow a book from a friend, but luckily for us, the Internet exists. And with that Internet comes a variety of long reads to choose from, whether you're looking for a follow-up piece on the girl Tyra (and we) were all rooting for, a piece on how much childcare really costs, or a series from the LA Times about a PTA president being framed for a crime by rival parents.
I rely on a couple of places to get my long reads: friends, the Lenny newsletter, Goop (don't judge), and the Call Your Girlfriend newsletter. Plus, the New York Times has a Trending section for its most popular articles.
4. Meditate
Yeah, yeah, we know. Everyone is talking about meditating (us included). Well, that's because it works. Five minutes a day of meditating will slow you down while simultaneously help you to live in the moment. Plus, it's amazing for your productivity, your creativity, and your overall well-being. Try the Headspace app, or the New York Times' guide to meditation. Fair warning: give it a week or so before you declare it boring. You just might find yourself looking forward to the you-time.
5. Find Out Which Bucket Is Empty- And Fill It Up
This is another wisdom-gem from Chasing Slow. According to a friend of the writer's, we each have three buckets in our life, filled with our connections, our vitality, and our contribution. When we're feeling depressed, it's because one bucket is empty; the way we fill that bucket back up is by concentrating on activities that foster the other bucket. For example:
Feeling lonely? Boost your vitality by hitting a workout class, and volunteer for an afternoon at a soup kitchen.
Feeling low-energy? Organize a pizza night with your best buds, and look for a creative outlet to fill your spare time (like blogging or painting).
Feeling useless? Call a friend to catch up and make yourself a healthy version of your favorite comfort food.
Self-care doesn't mean ruining your wallet in the name of happiness. Before you open that online shopping window the next time you're depressed, try one of these methods of self-care instead – and let us know how it works.