The March Scoop: Ritual, Wellbeing, and How to Walk Safely on Wintry Sidewalks
Welcome to The Scoop, the second of a monthly series we're sharing with the help of our friends at NICK's. Here, we'll share what's new in wellness, the latest trends in Swedish culture, and how we're finding sparks of happiness during the colder months of the year. Find last month's edition here.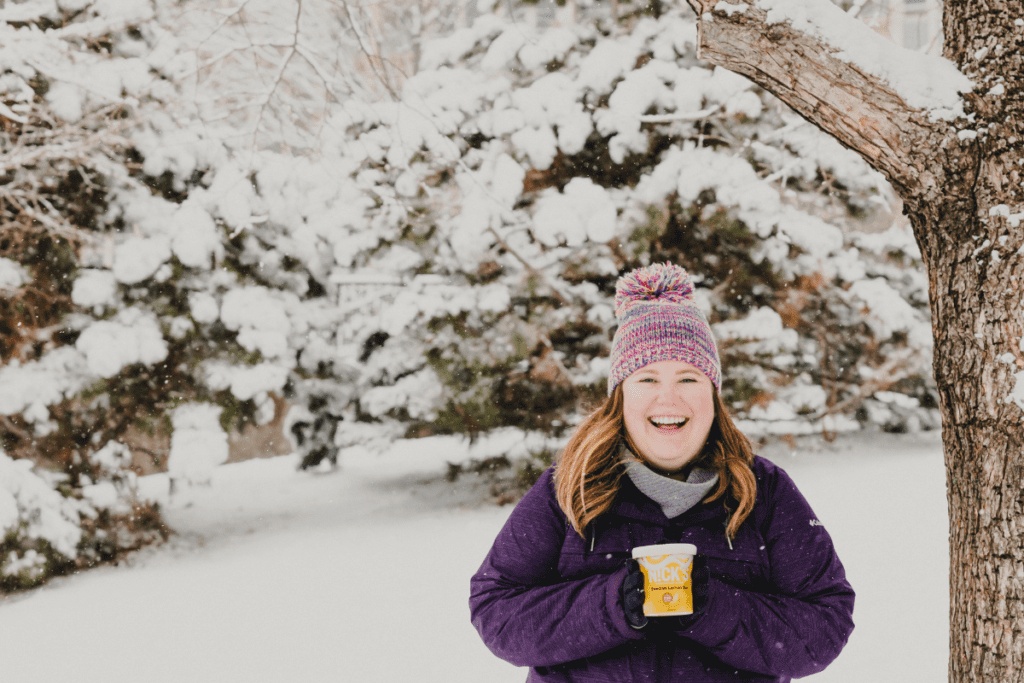 Want to enjoy this post over some ice cream? Use code aSweatLife15 (case sensitive!) for $15 off your online order.
What we're reading: The Power of Ritual by Casper ter Kuile
The upcoming spring season has us thinking about fresh starts, and how we can take advantage of that inspiration to set new routines and rituals in place. It's the perfect time to read this book by Casper ter Kuile, a Harvard Divinity School fellow and cohost of the popular Harry Potter and the Sacred Text podcast. In The Power of Ritual, ter Kuile explores how you can get more satisfaction and more value out of your everyday routines by assigning them meaning and purpose—thus, turning them into rituals. And two of the areas he focuses on the most—fitness and food—really speak to our hearts. Buy the book on Amazon here or on Bookshop.org here.
What we're analyzing: lululemon's Global Wellbeing Report
In their first annual survey about wellbeing, lululemon surveyed 10,000 people from across the world to ask about their perceptions of their own physical, mental, and social wellbeing. They found that optimism for the future is a little low, and the youngest generations are struggling the most in regards to the pandemic. One of our favorite parts to sift through: at the very end, the survey team breaks down responses by country, allowing us a quick snapshot into a global perspective. View the report here.
Want more analysis? Compare lululemon's findings to our State of Fitness Surveys from March, May, and November.
The Swedes may have mastered walking in wintry weather already, but as a Kentucky transplant in Chicago, I have decidedly NOT. This article title may have you thinking "Uh, walking is a pretty obvious skill," but as someone who walks a 50lb dog every day, let me tell you, walking becomes MUCH more difficult when snow, slush, and black ice are in the mix. Give this article a read before you bundle up for your next winter walk (you ARE still getting outside every day, right?).
One thing to try: Build your own morning routine with these tips
Yes, we've also fallen prey to the roll-out-of-bed-30-seconds-before-your-first -Zoom ways of quarantine—but we can do better! The Everygirl shared 12 tips for a calm morning routine here, and Oberlo also outlines five simple steps to a morning routine here.
Want some inspo? Here are 4 morning routines from some of our favorite wellness influencers.
This post contains affiliate links and if you make a purchase, we'll earn a few cents commission at no extra cost for you. Thank you for supporting aSweatLife!