Melissa Stockwell, Paralympic Triathlete, Helps a First-Time Triathlete Strategize
Melissa Stockwell is an aSweatLife favorite (yes, we play favorites occasionally). We've written about Stockwell as the founder of Dare2Tri, an organization that helps athletes of all abilities take on the challenge of the swim-bike-run. We went to her to get advice for athletes who are scared to "tri" for the first time, and she appeared on our podcast in 2018 to talk through her journey to becoming a Paralympic triathlete—a title she's hoping to earn again in the Tokyo Summer Paralympics this summer, if all goes well.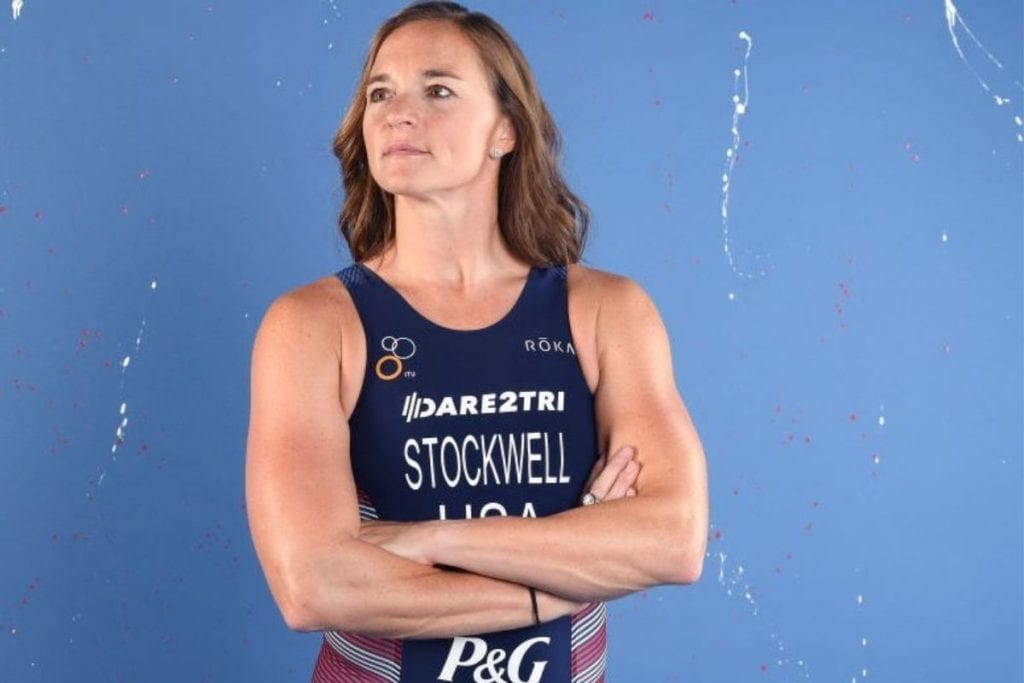 Now, we called on Stockwell one more time to shed her wisdom on our new podcast segment, Goals to Go, in which we bring in an expert to answer a question and give advice to a member of our community. In this episode, you'll hear Stockwell advise Sarah Foote about bike training for her first triathlon. Foote, an experienced endurance athlete who loves her pandemic Peloton, has been training on her own and with Edge Athletic Lounge; she comes to Stockwell with "a million questions." You'll hear them talk candidly and enthusiastically about selecting the right bike for your first triathlon, plus how to manage time and energy when balancing the three disciplines.
And bonus: in the listener-submitted Q&A at the end, you'll hear more about Melissa's (exhausting) training + life schedule, how she recovers, how she prepares for the Paralympics, and how COVID affected her goal-setting and motivational techniques.
Resources