Dare2Tri: Chicago's Paratriathlon Club
Starting from a young age and going all the way through college, I was always involved in sports. Being part of a team motivated me to continue coming back and made the hard work of swimming and running enjoyable. My teammates and I kept each other accountable and helped push each other.
Now, as an adult, I've found a new way to be a part of a team. Two years ago I started the sport of triathlon, and it's been one of the hardest sports I've ever participated in. However, I've found that having others on my team helps me get through the time and energy that's required when training for three sports at once. Everyone on a team has gone through different paths and experiences. Some athletes have gone through challenges that make it a bit harder to perform as they would like, and for others, even getting to the start of the race is an accomplishment in itself.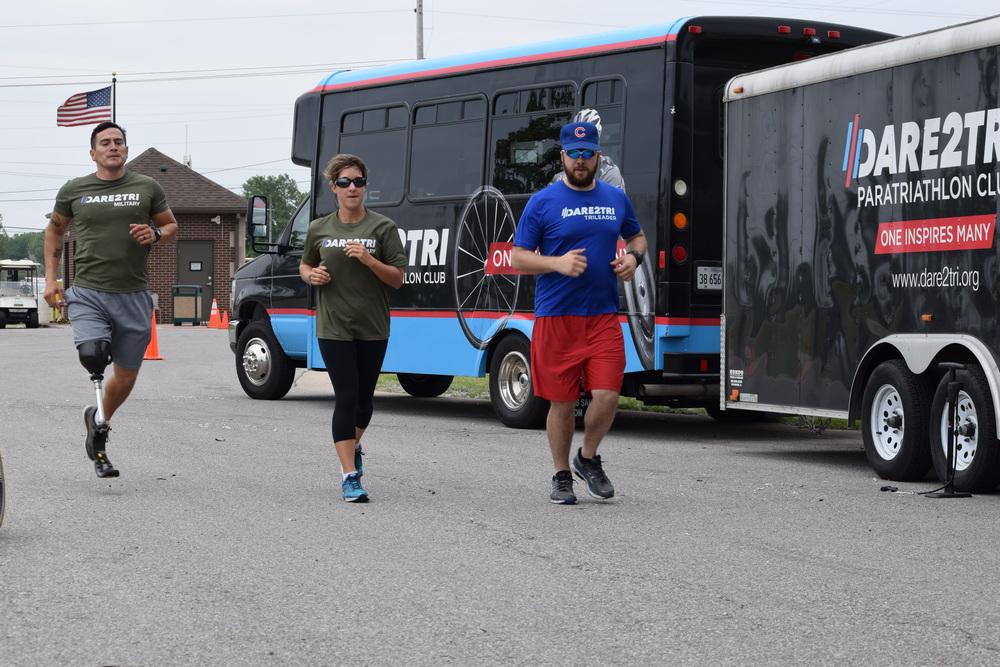 For athletes with a physical disability, Dare2Tri is a paratriathlon team that allows all athletes to experience the benefits of training for a tough event with the support of a team. The organization was founded in 2012 by Melissa Stockwell (a paratriathlete and a cofounder of Dare2Tri who has also competed in the Paralympic Games) and two of her friends, Dan Tun and Keri Serota.
As Stockwell puts it, Dare2Tri is a 'Chicago based nonprofit that gets athletes with physical disabilities into the sport of triathlon – this includes amputation, visual impairment, etc. and takes away any barriers to do the sport.'  The organization provides the adaptive equipment, coaching, and training to get the athletes to the start line of a triathlon. When the organization was first started, the goal was to have eight athletes cross the finish line; that goal was exceeded, as over 20 athletes finished that first race. Since then, the team has grown and has over 300 athletes participate in any of the different programs organized throughout the year.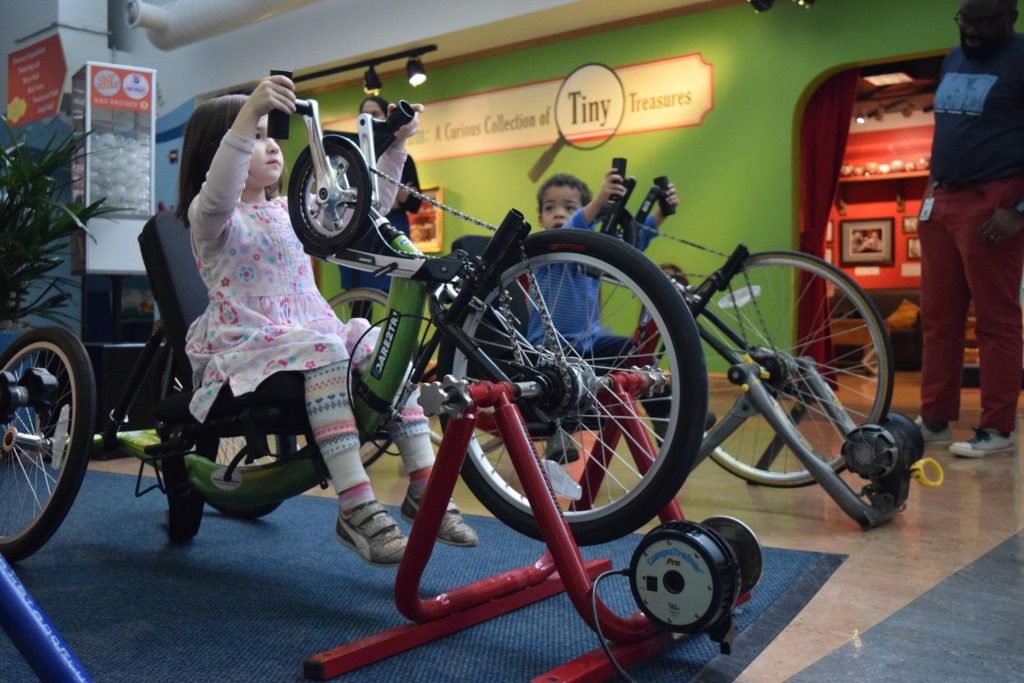 Programs offered by Dare2Tri
Athletes from across the United States come to Dare2Tri's clinics and programs offered. There are athletes that are brand new to the sport, children who are learning to be athletes with an impairment, and elite athletes that have gone on to represent the US. According to Stockwell, almost half of the athletes travel from within the US, which shows the dedication and impact this team has on athletes with disabilities and impairments. 
Interested in what Dare2Tri has to offer? Stockwell gave a brief overview of each program so curious athletes can decide what might be the best fit for them.
Year round training – this is training that takes place throughout the year about twice a week. During the summer, training takes place outdoors, while in the winter the training is done indoors.
Multi sport clinic – a one day clinic where all three sports are done in one day; it is an initiation of the sport and it allows the athletes the opportunity to prove they can do it.
Camps – include a military camp which is set up for veterans, a general public camp, and a kids camp that mostly take place in the summer.
Aside from participating in a program, there are also other ways people can get involved in Dare2Tri. Volunteer roles range from being paired with an athlete as a guide, to helping an athlete at transition, to assisting at the registration table and more.  On a personal note, I have participated as a volunteer in many other races and volunteers really add to the event, whether it's cheering or a smile — it makes a huge difference in a race.
Stockwell's love and pride for the organization shines through in the way she speaks about Dare2Tri. When I asked her how the organization had affected her, she said 'to be able to give back to a community with people with disabilities is great. To be able to motivate someone and literally be side by side is one of [her] proudest professional accomplishments.' It is one thing to be there as a coach and lead athletes through the training, but the personal connection goes deeper when coaches are able to support and guide the athletes while also participating in the sport.
Dare2Tri teaches us that having a great support system makes a huge impact on a community and encourages it to grow even further. Their motto, 'one inspires many,' shines on and off the course at every event that an athlete participates in. Whether it's motivating and inspiring other athletes or being an example to a little child who has lost a leg, the community Dare2Tri has built is about being there for each other and empowering others.  
To learn more about Dare2tri, you can visit dare2tri.org and check how to get involved.