How to Pack a Healthy Cooler For a Road Trip
Let's be real, a road trip wouldn't be a road trip without at least one Egg McMuffin, but when every meal becomes McDonald's, snacks become nothing but Cheetos, and Gatorade replaces water, road trips start to feel not so great. Follow these tips to pack a healthy cooler to balance your road trip.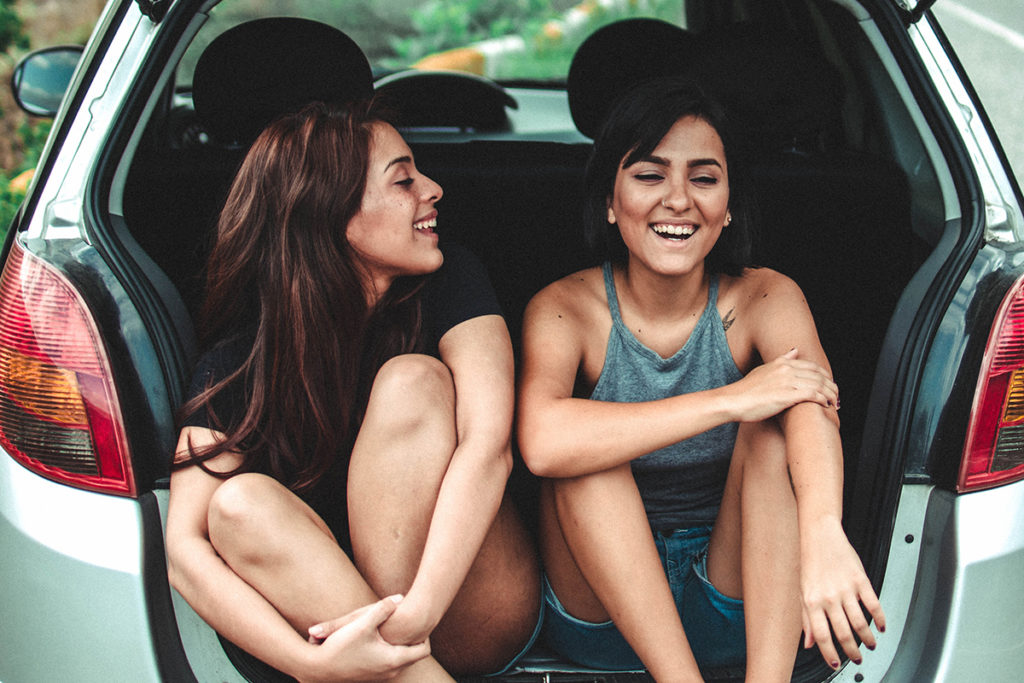 Pack snacks
Always be prepared. You're unlikely to find as many healthy options at gas stations as you will in your regular grocery stores. Stock up before you leave home. 
I used to always roll my eyes when my mom mentioned things like dried fruit and nuts as legitimate replacements for candy and chips—until I found the Trader Joe's dried fruit and nut aisle. My favorites are their mesquite smoked almonds, which make a great replacement for BBQ chips, and their soft and juicy dried mango (which yes, has a little bit of added sugar, but it's SO MUCH BETTER than the regular dried mango – and if you really mind the added sugar, try their regular dried mango).
Also stock up on things like fresh fruit, protein bars, and nut butters to add variety to your snacks and be prepared for long stretches of road with limited choices.
Hydrate
No matter how many podcasts you download, awesome playlists you carefully curate, or cool stops you plan, you're going to get bored at some point on a road trip. If you find yourself eating out of boredom, take a second to decide whether you're actually hungry or if you just need some water. 
I like to bring a few gallon sized water bottles so that I never have to worry about running out – ask my mom about how I brought seven gallons of water on a six day road trip last fall (which I'll admit may have been overkill). Bring a reusable water bottle and use your gallon sized bottles to refill it as needed.
If you find yourself craving soda or other sugary beverages, consider bringing a few cases of flavored sparkling water.
Cook
My favorite thing about traveling is trying new food, so I'll always lean towards eating out over cooking on any trip. But if you're on a long road trip, try mixing up the meals out and relieve your wallet by cooking a few meals. When planning where to stay, look into Airbnbs or hotels with kitchens so that you're able to have a few home cooked meals.
Once you settle in town for the night, stop by the supermarket to pick up ingredients to cook, restock your car snacks if you're running low on healthy options.
When eating out, consider what you order
At some point on a road trip you're going to want more than just snacks and may stop for fast food. Check the menu to see if there are options to make those fast food stops a little bit healthier. Order things like salads, wraps, and grilled chicken.
Cut yourself slack
Part of traveling is indulging a bit and breaking out of your usual routine. If you want to eat a bag of Cheetos, drink a bottle (or two) of blue Gatorade, or order some McNuggets, go for it. Try to balance out some of those less healthy choices with healthier options and mix up your activities to stay active during those long stretches of driving.