The Four Times You Need a Nutrition Bar in Your Pocket
Disclaimer: this post is sponsored by LUNA. As always, we only write about the experiences and things we love. 
We've all been there — stuck in a workout, a meeting, or a car when all of a sudden, your stomach starts making itself known. And if you can't immediately get yourself home to your refrigerator, you're risking all the negatives that come hand-in-empty stomach with hanger: poor decision-making, irritability, difficulty concentrating, and (worst-case scenario) alienating friends, family, and co-workers with your bad mood. Been there, guys.
Being prepared is your best bet when there's even a small possibility of needing a snack on-the-go. Personally, I am famous among my friends for being the one who always has a snack in my purse, pocket, or backpack (I need more than two hands to count the number of times one of my friends has turned to me with pleading eyes and asked if I had a snack on me). My snack of choice is some kind of whole nutrition bar (like a LUNA Bar) that's enough substance to tide me over, but not a meal replacement.
Need help planning ahead so you're never caught hangry? Make sure you have a whole nutrition bar on hand before any of these four scenarios.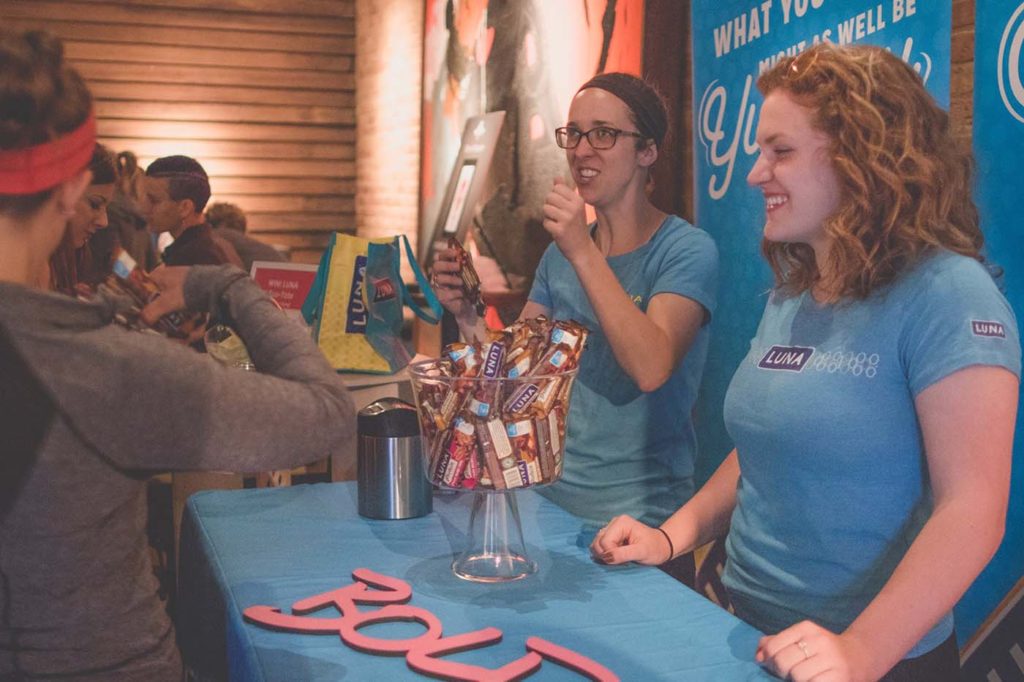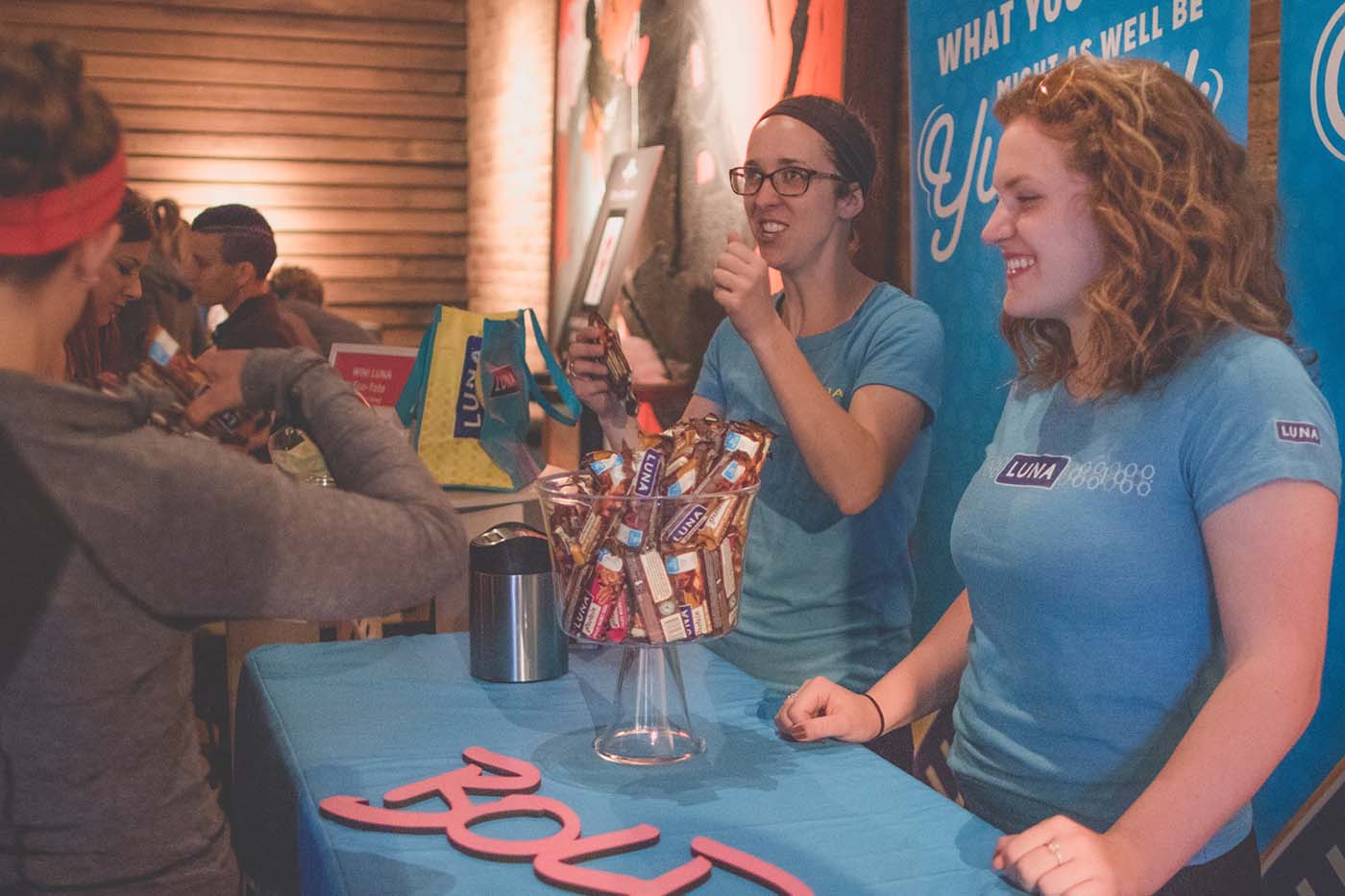 In the morning before an intense workout
It's the eternal dilemma for early bird exercisers: wake up earlier and eat a decent breakfast, or sleep til the last possible minute and go into the workout with an empty stomach?
Fasted workouts may be the route of choice for some people, but personally, I wake up STARVING each morning, and it's just not an option for me. At the same time, I'm a sleep maximizer and usually have my morning routine planned down to the minute. So, my compromise for 6am and 7am workouts is to have a bar about 30 minutes before class (paired with a cup of coffee for the extra boost). That way, I've got a little something in my stomach to stave off my hunger and give me an energy boost — but it's not so heavy that I feel sick during my workout (crucial for those early-morning HIIT classes).
During that after-lunch two-hour team meeting
After lunch is a brutal work period for most of us; you're (hopefully) full, you're on the downhill slope towards five o'clock, and you're already thinking about how you'll spend the rest of your night. If your team regularly has longer meetings or back-to-back-to-back meetings, sitting in a chair looking at your computer screen for an entire afternoon can be… less than productive. After all, it's called the "afternoon slump" for a reason.
One of the best ways to boost your energy in the afternoon is to eat a protein-rich snack that's low glycemic (so it digests slowly instead of giving you a boost and a crash). Check the nutrition labels on your favorite nutrition bar to search for one that has between 5-15 grams of protein.
Literally any time you travel, anywhere
Whether it's a three-hour road trip or an international flight, you can never underestimate the power of having nutritious snacks on hand. Gas station snacks may seem like a good idea at the time, but who wants to risk a stomach rebellion in no-man's-land? And on a plane, no one has ever *truly* been satiated by airplane pretzels, or even full airplane meal on an international flight.
Snacks are a must anytime you're en route from point A to point B — but you have to be careful to pack something portable that can stand up to the rigors of travel (read: not get smushed into a million pieces at the slightest jostle, and not go rotten if left unrefrigerated for a bit). A nutrition bar is the perfect solution.
When you finish a meal and want something sweet
It's not just you that feels like a meal isn't complete without something sweet — science backs this phenomenon up, too. And while you might think it makes complete sense to just ignore the craving and go to bed, over time, that denial can build up until it leads to a total binge episode.
Instead, moderate "indulgences" on a nightly or near-nightly basis can keep you satisfied without feeling like you're going overboard. A nutrition bar in your favorite flavor combination (sea salt caramel or chocolate peanut butter, anyone?) might be just the thing to end your meal.
Let us know!
Did this post help you get closer to achieving one of your goals?