Finding Fulfillment Outside of Your Career
I have a confession to make. I HATE when people ask what I do.
My professional journey looks different than most of my peers, and I have somewhat of a chip on my shoulder about it. I see people interviewing for their dream jobs, getting promotions, and making a gazillion dollars. (At least that's how it looks!)
I move around a lot, and my career has understandably stalled at times. Sometimes I'm working full time, other times I'm not. (#militaryspouseproblems) I realized that I kept trying to measure and frame my success around a career. I was focusing more on what I wasn't accomplishing or doing, instead of celebrating what I was.
Laura's recent piece, "Why We Have to Stop Asking People What They Do" really hit home. We can be more than our careers – even if we love our jobs. Titles, salaries, and promotions are great, but how do you find ways to develop personally and professionally outside of your job?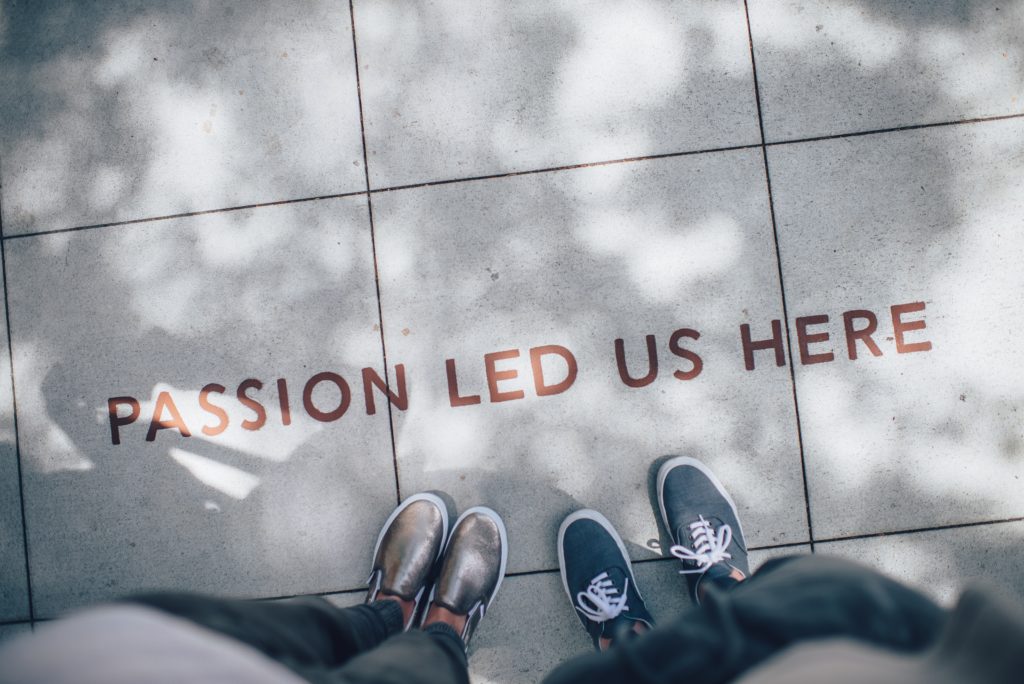 Redefine your successes
You can absolutely measure your professional successes and keep on being a total boss. But if you're looking for success outside of your career, where do you start? Mary Kutheis has been helping people find fulfillment with long term life goals for over 20 years. She's also the author of Making Minutes Matter: Your Guide To Being Content With How You Spend Your Time. She says it's important to start with contentment.
"A deeply meaningful measure of success is how much contentment you have in your life," Kutheis says. "The challenge is that most people focus much more on striving than taking moments to focus on accomplishments. Contentment – the definition of which is a sense of peaceful happiness – can be experienced daily when one reflects on even the smallest success."
Kutheis says the little things can add up. Whether that's working out when you didn't want to, completing a task you weren't looking forward to, or patching things up with a friend or colleague – those are all wins. Focus on being kind, or living more sustainably – the options are endless.
"Acknowledge yourself for whatever level of bravery you had to muster," Kutheis says. She also suggests keeping an Accomplishments Journal. (You could also try a Gratitude Journal.) Do it daily, weekly, or monthly – whatever feels most natural to you.
"When you feel like you're not making the progress you desire, shift to focusing on what you have accomplished. You'll often be surprised how much is actually there," says Kutheis.
When you start realizing how much you have accomplished, don't be afraid to share with your friends and family. (You may be surprised at how supportive they are!) I started keeping track of my wins and was amazed at how much more grateful I felt. I started focusing more on what I have accomplished, instead of what I haven't. While it's important to track your career wins, don't forget about what you've accomplished outside of work.
Determine your values
Understanding what moves and motivates you as a person is another strategy for finding fulfillment and measuring achievement.
"If you can recognize the worth of your own values and ideals, you can derive a lot of pride and pleasure from your accomplishment, even if they don't come with a great salary," says Raffi Bilek, a licensed therapist and the Director of the Baltimore Therapy Center.
You might value family, service, community, or hard work. Make a regular commitment to spend time with family, or volunteer with an organization you respect. Once you know what is important to you, embrace and prioritize it. If you feel that you're making a difference, or contributing to something important to you, contentment and fulfillment can follow.
Partly because I don't get to see them as much as I like, I value any time I can spend talking to or visiting with my family. It can't always be a large time commitment, but taking a few minutes to FaceTime or write a card makes me feel more connected and content.
Find new ways to grow
Whenever I'm in a rut, I try to find new activities or hobbies. There's something so satisfying about picking up a new skill or finishing a project. I've tried *so many* hobbies during my various stretches of unemployment or during deployments. (I'm apparently better with power tools than watercolors, go figure.)
If you do try something new, celebrate your progress – no matter how small. Did you run a mile without stopping? Amazing. Try a new recipe? Fantastic. The sky's the limit!
"I suggest finding the things that interest you and drive you and searching for classes that support that – it can be pottery or acting classes or coding skills classes – anything that strikes your fancy," says Priya Jindal. She works to help people define their values and find fulfillment through her organization NextPat. "If the course has a capstone that allows you to showcase what you've learned, that's even better." 
Trying new things can jumpstart your creativity, introduce you to new people, and teach you more about yourself. You may be great at some things, and terrible at others. Your newfound skills and creativity may even help you come up with your next great idea – whether it's a new career field or a side hustle.
Be kind to yourself
If you're feeling unfulfilled personally or professionally, don't be afraid to try something new. Contentment looks different to everyone, and what fulfills you today, might not do so tomorrow. Be your own biggest cheerleader and make sure to celebrate your wins, no matter how small.
Most importantly, be kind to yourself. We all prioritize and value things differently, that's okay! At the end of the day, fulfillment seems to go hand-in-hand with self-acceptance. Accept yourself for where you are today, even if it's not where you want to be tomorrow.