Why We're All High on Floating Meditation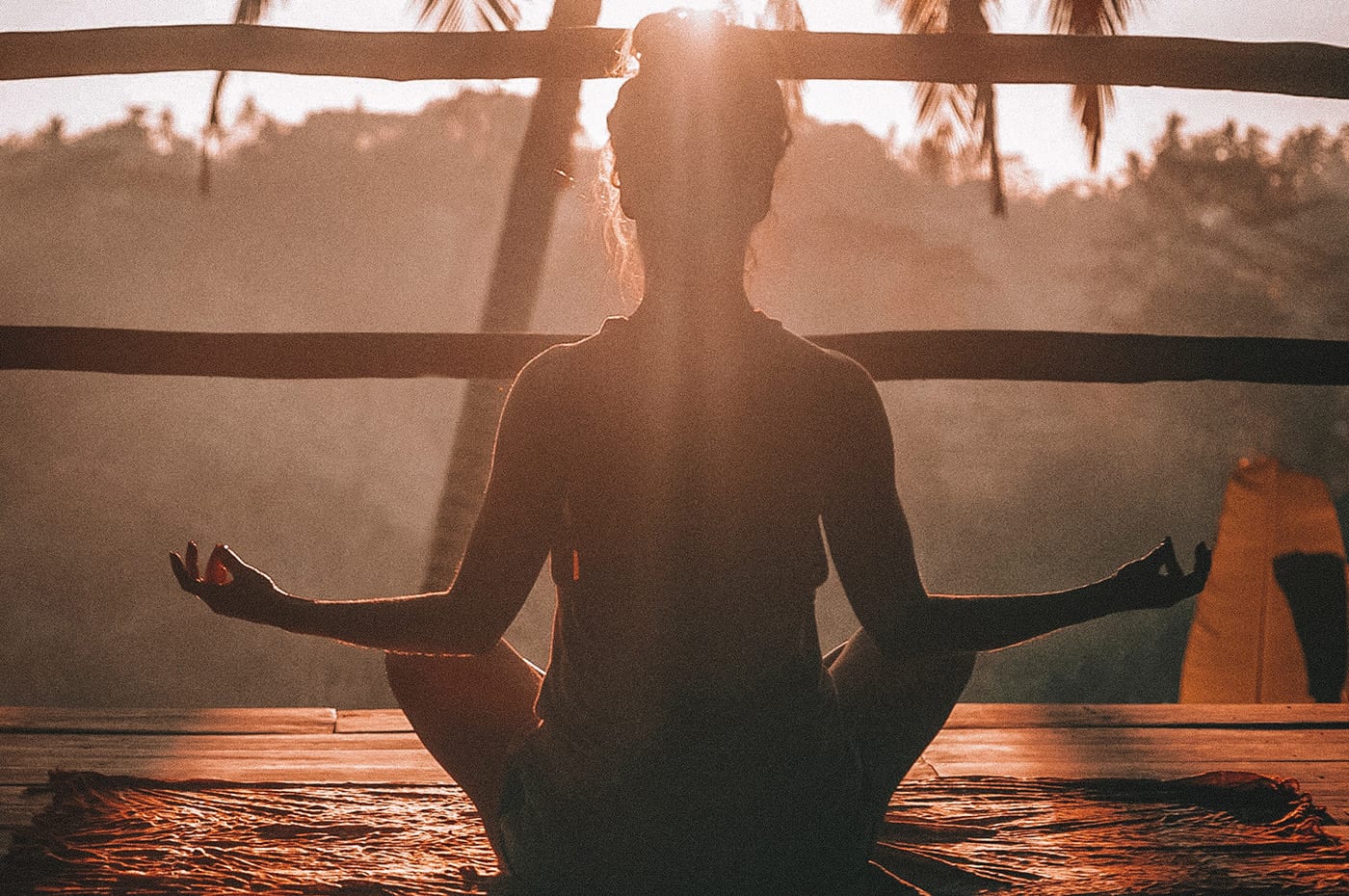 We all know that meditation is one of the fastest growing wellness trends across the country, which means we're bound to see meditation studio concepts popping up left and right around us. But I find this to be perplexing; how can one really expect to innovate on one of the most simple – and ancient – practices of all time?
And, when it comes down to it, meditation is about you and only you. Candlelit rooms with the most comfortable cushions on the planet, earthy aromas, and soothing words of an instructor can only get you so far. At a certain point, you've got to commit to meditation yourself. At least, that's what I've felt in the past.
But whenever I try a new meditation concept, I'm always excited to see what they bring to the table and eager to learn if the new experiences they introduce will aid me in finding my Zen. And when exhale Chicago launched Floating Meditation as a regular class on the schedule, I jumped at the chance to float along for the ride as soon as I could.
The incorporation of aerial silks in fitness classes isn't new (in fact, we love aerial fitness and the badass entrepreneurs behind some of the most booming businesses), but I'd never used the silks as a human-sized cocoon for the entirety of a class before.
But I'll say this, I could have used 30 more minutes in them once I was situated inside.
What to expect from your first floating meditation class
The class started with a tutorial on how the silks work to ensure we knew how to get in and out of them safely (they aren't high off the ground, so no fear of heights there). We also learned some of the benefits of using silks, like the support they provide for your back.
We began by getting situated inside the silk, allowing for the cloth to stretch all the way to our feet and past our heads, so we were entirely enveloped in them. Our instructor dimmed the lights, turned on (my favorite) Garth Stevenson, and led us through a few guided meditation exercises and pranayama, or breath work, techniques.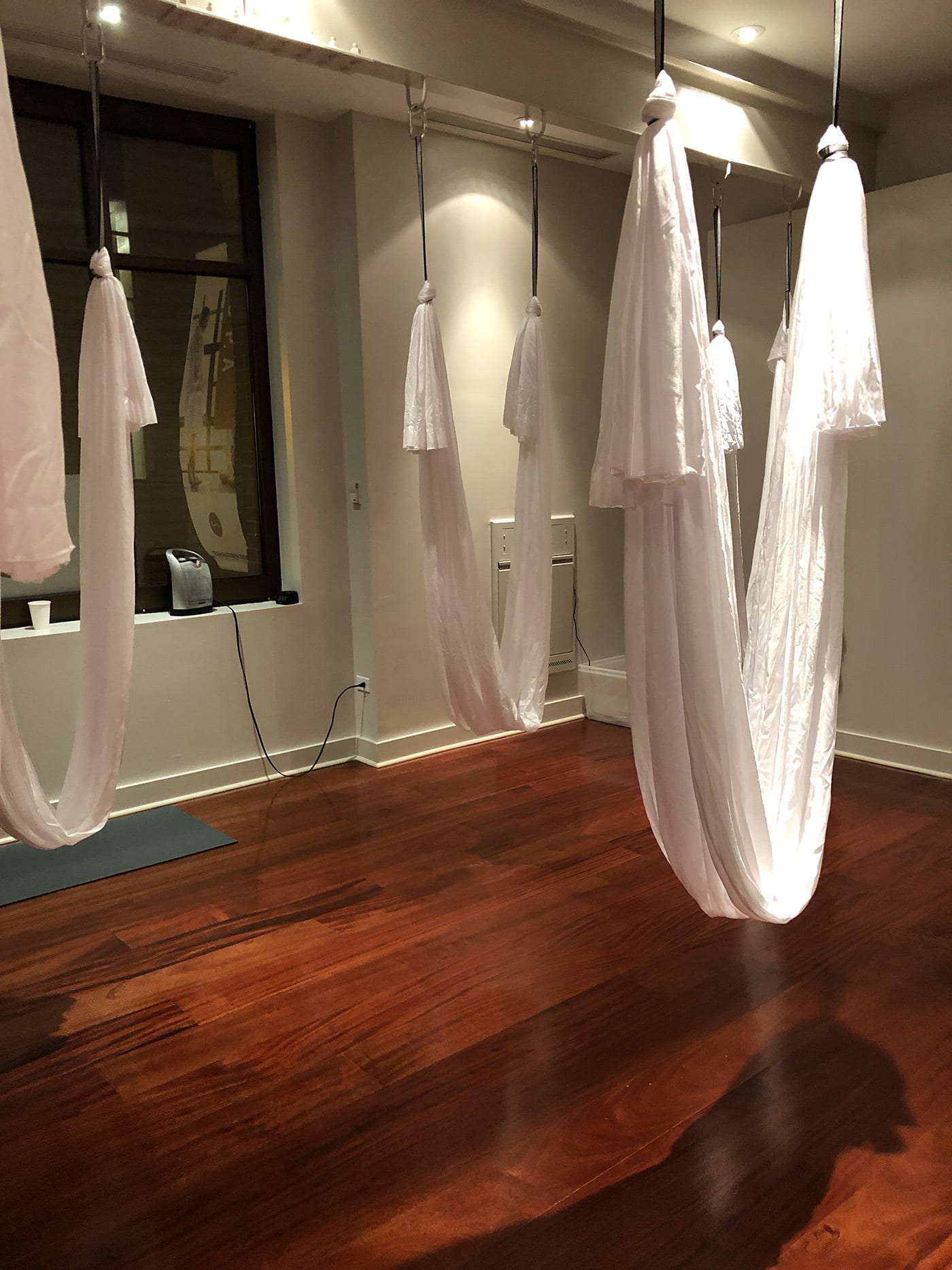 But my favorite part of class was having our instructor walk around and gently rock us while in our cocoons of meditative bliss. I could have swung from those perfectly white silks forever.
Remember how I said that ultimately meditation is just about you, your thoughts, and your commitment to sticking to the practice? That was before I tried this kind of meditation. And after class I stuck around to ask Sara Pittman, one of the exhale Chicago instructors, what led them to create this kind of class experience.
She reminded me that exhale isn't afraid to try new things at the cutting edge of wellness, and no one is really using these types of silks strictly for meditation. They keep the class very simple and formulaic, making the experience of simply being suspended in the air while you rock the main focus. Yes, you do some movements for your spine, hips and back at the end of class, but it's really all about those moments of weightlessness, feeling wrapped up and supported by the silks.
But if floating meditation isn't for you…
If you're curious about taking a guided meditation class – with high tech floating silks or not – I recommend keeping these two tips in mind.
First, don't expect to do much of anything at all. Even with guided meditations, the instructor will often reserve portions of the class to be in silence. It's our natural tendency to ask the question to ourselves, "What should I be doing right now?" – but the answer is right in front of you: it's simply to breathe, to notice what thoughts come in, and to let them pass through without judgment.
Second, don't expect to be a master Zen yogi after just one experience. You might even feel like you didn't ever accomplish slowing your thoughts down during your session – and it's all good. Meditation takes practice and we (read: I) need a lot more of it.