What I Learned About Health and Wellness After Living in Italy for Three Years
Four years ago, I was living in Chicago when my long-distance Air Force boyfriend told me he was moving to Italy for the next three years. He'd be leaving in three months, and he wanted me to go with. I freaked out.
A few meltdowns later, the initial shock wore off and I realized this was an opportunity I couldn't miss. I'd been to Italy before (#studyabroad), but I didn't speak any Italian and I was clueless about military life.
I made it to Italy in one piece, where I spent the last three years living the small town of Sacile. It was one of the most challenging, yet rewarding experiences of my life. Living abroad changed my perspective on a lot of things, most importantly health and wellness, fitness, and priorities. Italians are living longer and healthier lives than Americans, but what's their secret? Here's what I learned from my Italian friends, neighbors, and coworkers.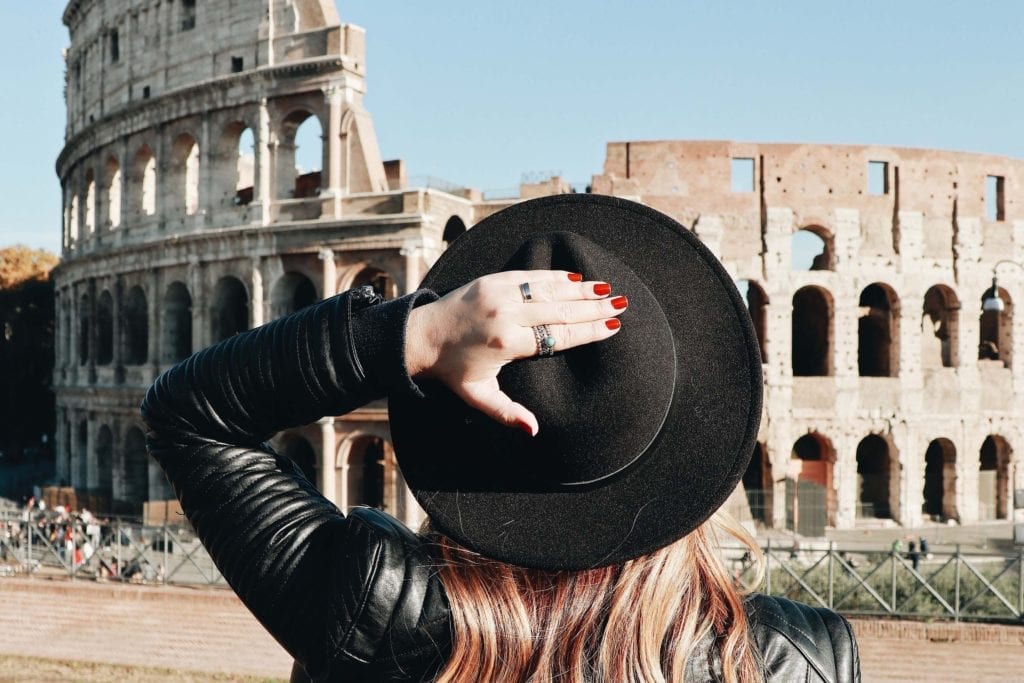 Food
The food… the amazing Italian food. I didn't want to miss out on the Italian experience, so I regularly ate pizza, pasta and literally all of the carbs. But I never felt as full as I did after large meals in the US. You know that feeling when you're so full you can't move and regret everything? This rarely happened.
I noticed that our meals were always fresh and seasonal (and served in much smaller portions!). Restaurants structured their menus around what was in season, whether it was zucchini, pumpkin, or asparagus. It took a while to start planning my meals like this as I was used to being able to buy whatever I wanted. In Italy, if it wasn't in season, grocery stores weren't carrying it. But overall, produce was significantly fresher and cheaper. (The tomatoes were to die for.)
The Italian relationship with food was also much different – food wasn't something to be eaten on the run. There were fewer takeout options, and I don't think I saw a single person order their coffee to-go. Dinner lasted hours – once you sat down at a table it was yours for the night.
To the Italians, food wasn't "clean" or dirty, good or bad, it was just something to be enjoyed, and most importantly, shared.
Exercise
When I lived in Chicago, I did my best to take advantage of the vibrant fitness scene. I tried ClassPass, went to fitness festivals, free workout classes, ran the occasional race, and participated in the Chicago Triathlon.
I quickly noticed that the Italians were not nearly as fitness-obsessed as Americans. (Outside of the base, gyms and studios were scarce.) I rarely saw Italians running. Athleisure certainly wasn't a thing – in fact, everyone always looked nice. Only Americans wore sweats in public!
However, everyone seemed healthy and happy – especially the elderly population. By 2040, Italians are forecasted to outlive Americans by 4.7 years, ranking in the top ten countries for life expectancy. I saw men and women 70+ riding their bikes into town, doing yard work, and carrying their groceries home. (In suits no less! It was so charming.)
Living in a small town, I started walking and riding my bike more. We lived a mile from the town center, so I'd walk to and from town almost every day. I was easily walking ten miles a week without really thinking about it. I quickly learned why most Italians wore tennis shoes every day – they walked everywhere! I wasn't dependent on my car, one of the things I miss most about life in Italy now that I'm back in the States.
It wasn't that the Italians didn't care about physical fitness; they just didn't seem to obsess about it. No one was rushing off to cram in a workout – they stayed active in different ways, and on their own terms.
Priorities
I had always been busy in Chicago – I found it hard to transition to my new life and unwind my first months in Italy.
The Italians were hardworking, but you could tell they worked to live, they didn't live to work. Each morning (especially on market day!) the square would be packed. People gathered at cafes for a morning coffee and croissant, lingering for hours.
It was a stark contrast to the coffeehouse experience I was used to – there were no headphones, laptops, or books. People were there to socialize and enjoy each other's company. Coffee often turned into mid-morning drinks (wine was acceptable anytime after 10:00) before everyone dispersed for riposo, the Italian siesta.
You get used to the slower pace of life – I didn't really have to get to the store that minute. One of the most popular Italian phrases we heard was domani, which means tomorrow. In Italy, almost everything can wait until tomorrow.
The Italian sense of community and the importance of family was contagious. Credit the stress of military life, but I found that we truly valued the time we could spend together, and with friends and family. For the first time in my life, I also prioritized my mental health. Some days, meeting friends for coffee was more beneficial to me than getting to spin class.
My Takeaways
Italy helped me reprioritize, and I feel like I have a much healthier relationship with food, exercise, and stress. Living abroad reinforced that I can fuel my body in a healthy way and stay physically fit without sacrificing amazing food and company. It helped me slow down and savor every moment in a way that I hadn't always been doing. At times it was incredibly frustrating, challenging, and isolating, but I miss living la bella vita every single day.
So, try and live like an Italian – slow down, and enjoy that cup of coffee. Stay active because you want to and enjoy doing so, not because feel like you have to. You never know, it just might help you live longer.