4 Healthy Ingredients to Add to Your Coffee
Coffee on its own is a healthy, antioxidant-packed drink to jumpstart your day. Yet when you add a few extra ingredients to the cup, you can make that jolt of java even more powerful.
Besides, fancy coffee drinks, like Bulletproof coffee or golden milk lattes, are sweeping Instagram feeds as the latest trend, where you can get some amazing health benefits and snap a "like-worthy" photo at the same time. Here are the best ingredients to add to your coffee for better health and even more flavor.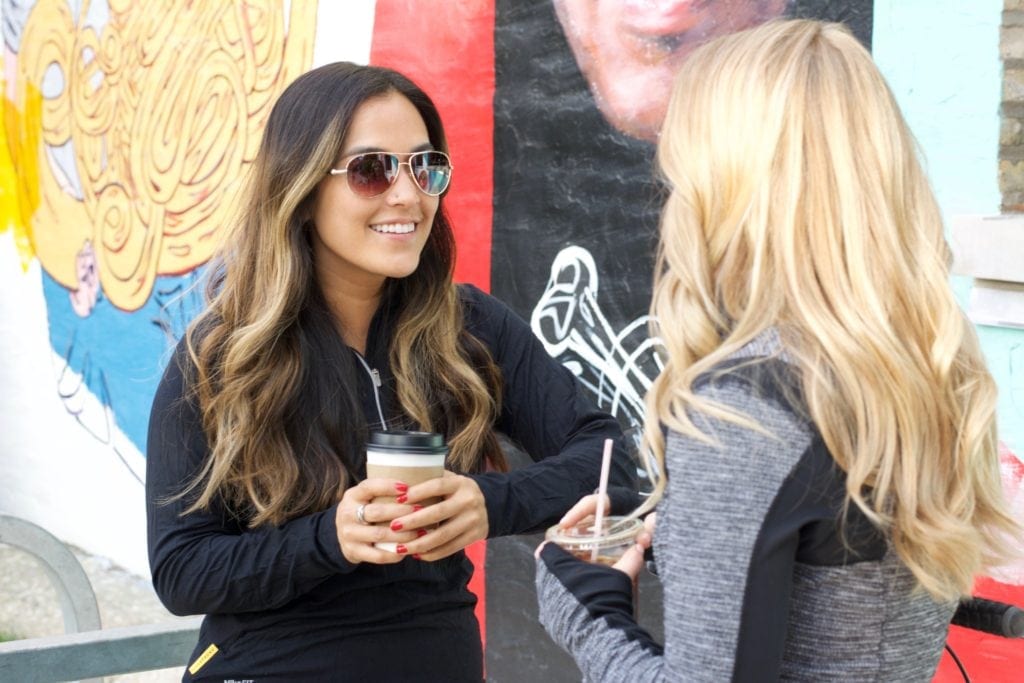 Protein Powder
Protein powder when stirred into coffee adds more protein, and if it's flavored, it can boost the taste. For instance, you can try a vanilla or chocolate flavored powder for a bit of sweetness, or go with neutral to get the benefits without changing the fresh taste of coffee. What's more, it can also make a "meal replacement" beverage, explains Monica Auslander Moreno, MS, RD, LD/N, nutrition consultant for RSP Nutrition.
How to add protein powder to your coffee: Add half scoop protein powder to your coffee. Stir thoroughly. Or, blend for a little extra froth.
Bone Broth
Bone broth, which has protein, amino acids, and collagen in the mix, can also increase satiety and your immunity, so you can avoid those sneaky sniffles and cough, explains nutritionist and CEO of Bonafide Provisions, Sharon Brown.
"Bone broth is made by taking the bones of a well-sourced animal (we only use grass-fed and pasture-raised bones), cooking the bones for a long period of time – no less than 18 hours – and adding apple cider vinegar. The ACV acts like a magnet to pull all the nutrients, collagen, amino acids and protein from the bones into the broth and this amazing elixir becomes a superfood," she says.
How to add bone broth to your coffee: Split your mug halfway between bone broth and coffee. Bone broth can be heated and added straight to your cup of coffee as a quick and easy way to pack collagen, protein, key amino acids, and minerals into your morning joe. You also use a bone broth coffee protein powder, where you'd stir in 1 cup of powder into 12 ounces of water to make 1.5 cups of bone broth and still reap that coffee flavor.
Coconut Oil
Coconut oil, MCT oil, or ghee—any type of "good" fat—can increase satiety in coffee and turn your body into a fat-burning machine, where you're burning ketones instead of glucose for fuel. That's why bulletproof coffee and good fats are a staple on the keto diet. Plus, adding fat will help you eat less in the day, explains Moreno, as they can keep your blood sugar levels stable and make you fuller after drinking that cup of coffee.
How to add coconut oil to your coffee: Pour 1 teaspoon of coconut oil or MCT oil into the cup and then pour hot coffee over it to let the oil dissolve. For more froth, blend it.
Chocolate
Don't dunk a candy bar in your coffee—although that does sound delicious. Instead, use raw cacao or super dark chocolate (88% and upwards) for purity and low sugar. This type of chocolate has antioxidants for your heart and a bit of extra caffeine, for those who tolerate caffeine well and could use an extra boost, Moreno says. Plus, it's yummy!
How to add chocolate to your coffee: Melt a square of dark chocolate and stir into your coffee. Or, pour 1 teaspoon of cacao powder into a mug, fill the rest with hot coffee, and let it dissolve and impart its delicious flavor.