How Eating Seasonally Helps You Become an Intuitive Eater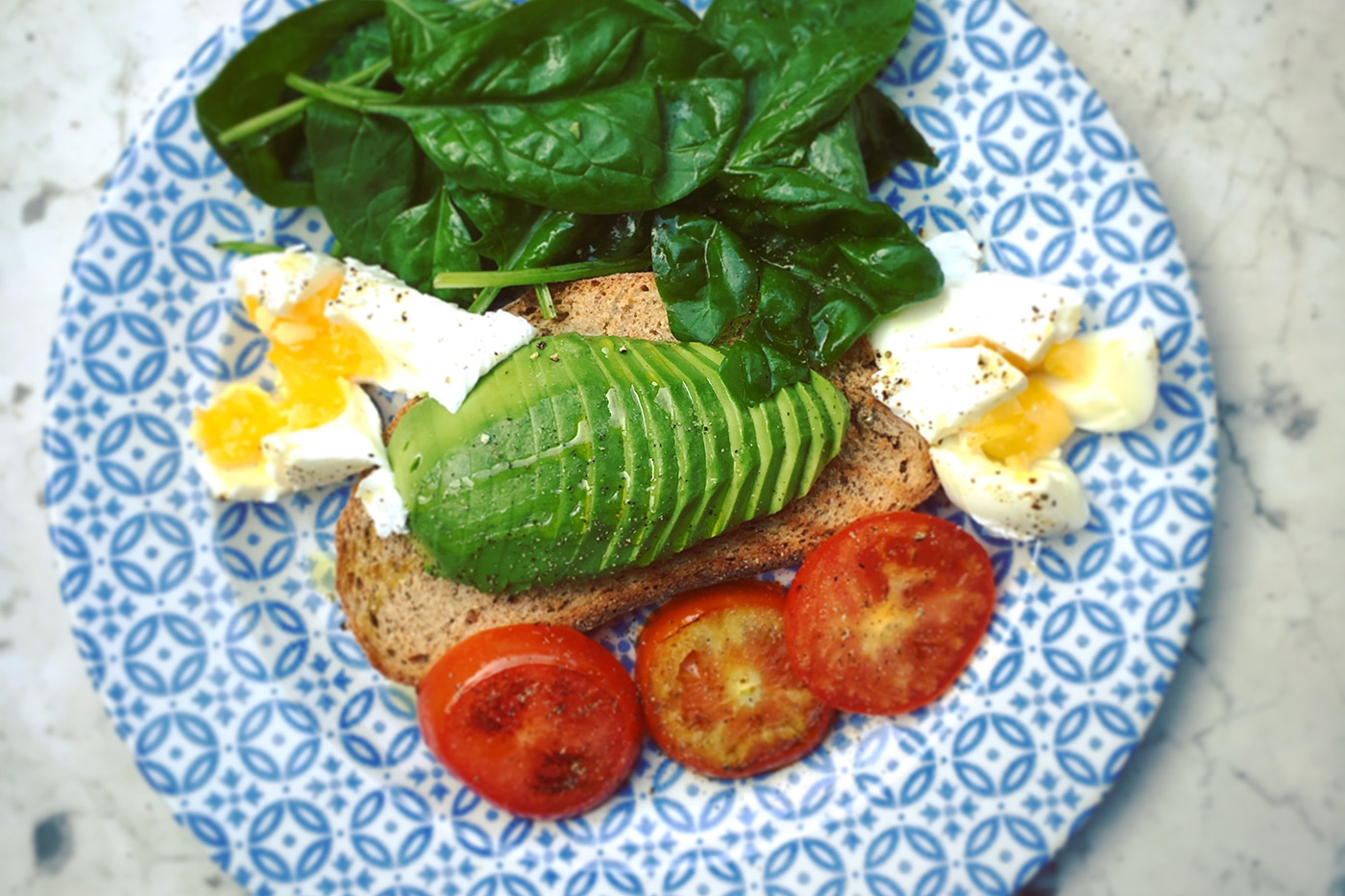 Deep down, I know that the foods I eat ultimately affect how I feel, how well I sleep, performance in my workouts, and my energy levels. It's common sense, and it's the topic of countless studies.
But knowing that fact does not mean I readily address it. I'll search for healthy recipes on Pinterest, and no matter how healthy the meals are, I sometimes still don't feel great after eating them. And I don't often take the extra step to probe for the answer why.
It wasn't until we visited PRE Brands' kitchen to make a meal with ingredients that are all in season that I realized there's likely a difference between "healthy" and healthy for your body, depending on when you're eating that food.
Chef Sarah Russo and Kristen Wilk, MS, RDN and PR Manager of the PRE team gave the aSweatLife Ambassadors an in-depth demo and workshop on what it means to eat seasonally, a topic we've talked about before. Only this time, we didn't just talk about how eating in season makes your wallet happy (supply and demand 101 – when you're buying what farmers have a lot of, the price is much lower), we talked about giving your body what it wants (hello, harmony).
I'm not just talking about fueling your body with more nutrients (although nutritional value is much higher when the crop is supposed to be growing during that specific time of year), I'm talking about creating more harmony between your body and the outside the world – and with yourself.
Eating in season to promote harmony in the environment
Russo shared that when your body is detoxing from winter, the foods that are in season facilitate detoxification and help alkalize your body. You'll see lots of fresh greens at the beginning of summer, and that's primarily why we used so many of them in our cooking demo.
What's more, eating seasonally promotes eating organic and pesticide-free foods.
"Food has mileage attached to it," Russo said. "The further your food goes, it needs to be preserved. They put wax on it because it needs to be able to get from a faraway place to you. So eating in season in your community means you're probably eating what's organic, what's better for you and has traveled less."
Plus, by visiting your local farmer's market you're not only shopping easily for what's in-season, you're contributing directly back to your local community.
"Being connected to our local farmers is a great way to experience community and know who's growing what in our area," Russo continued.
Eating in season to promote harmony for your body and mind
Perhaps the most exciting reason to shop seasonally is because it increases your likelihood of cooking at home and developing your own culinary skills.
"If you are buying seasonal produce and vegetables, you have to figure out 'How do I cook this thing?' which makes you more intuitive, versatile, and creative," Russo shared.
Part of eating seasonally, as Russo demoed by using leeks instead of onions for our recipe, means subbing out ingredients when you don't have something that a recipe calls for, but you have something similar.
"I feel like there's a lot of freedom that comes with that," Russo concluded before we launched into the seasonal menu we prepared for the night.
A PRE Brands creation: seasonal avocado toast bar
After adding a PRE chuck roast to the Instant Pot, the aSweatLife Ambassadors got to work preparing seasonal veggies that would ultimately make up a build-you-own avocado toast bar. Together, we roasted asparagus, chopped fresh leeks (read: learned how to chop a leek), diced radishes, fresh watercress and fennel, and supremed seasonal Cara Cara oranges.
Forty-five minutes later, when the chuck roast was done and shredded, we built our perfect, seasonal meal. I never knew avocado toast could have so many flavors and colors associated with it, but you didn't find me complaining.
The next time you make a grocery store run, check out what's in season and build your menu from there. You might  be surprised by the flavors you create and the satisfaction you have from you next meal. Plus, PRE has got you covered with more tips to eat clean this spring.