Is Home Decor The Next Athleisure?
As the fitness industry continues to grow and change, parallel industries have sought symbiotic relationships that can help them jump the wave to success. Athletic clothing is the best example, as many traditional clothing brands from Gap to Trunk Club have begun offering activewear options. The growing athleisure trend has expanded that market, helping us take styles that were formerly sanctioned as gym clothes to brunch, the farmers market and beyond.
It's inevitable that other industries will see the success of clothing retailers and seek opportunities to use gyms and the fitness community to promote their products. Jonathan Adler may have been the first in the home decor field to see this opportunity when he paired with SoulCycle to create a candle that people love and bring home with them.
As others are thoughtfully adorning studios not just with weight machines but gorgeous decor, it's easy to see the potential for functional gym decor that can transition to home.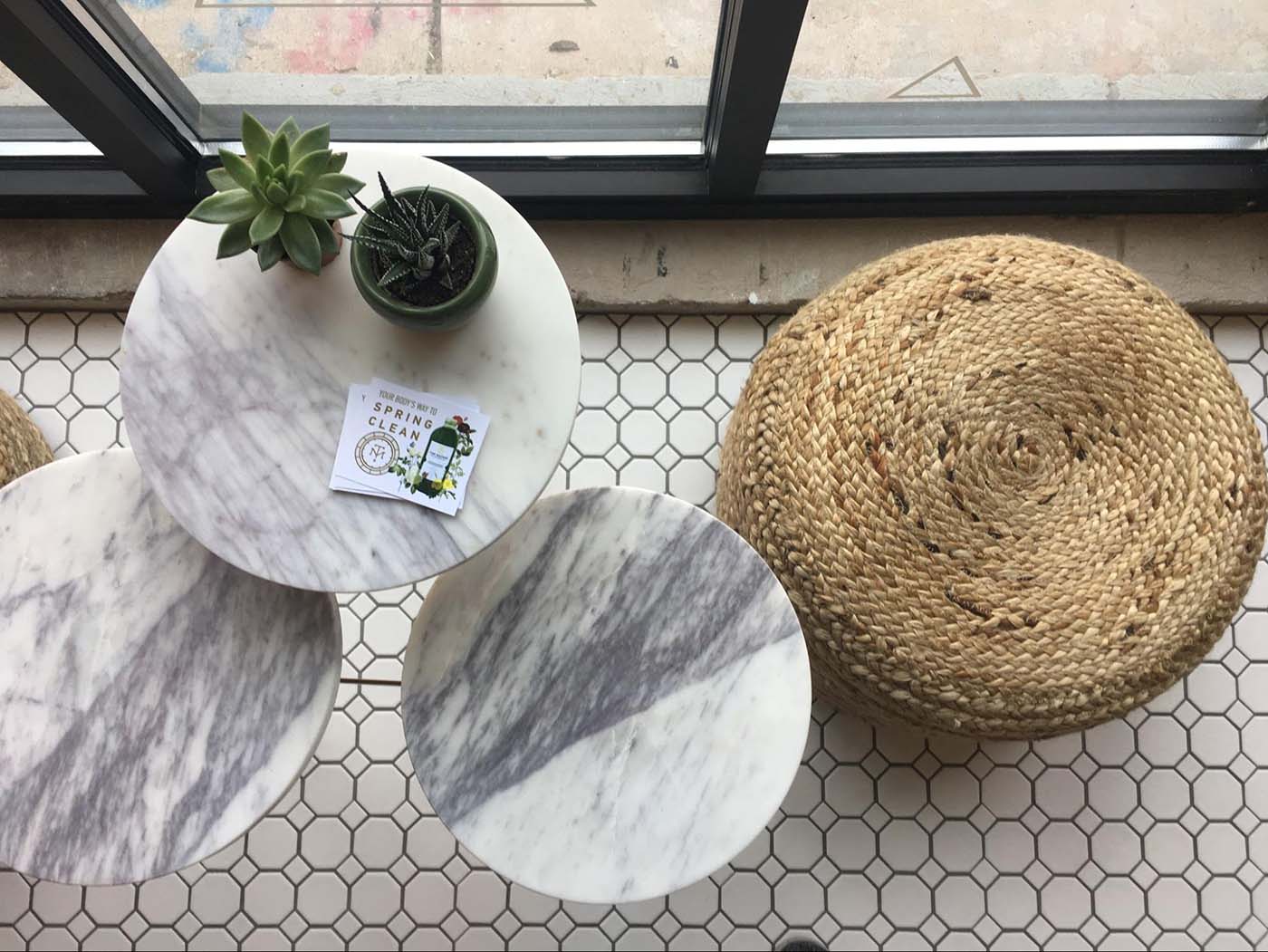 Perhaps the best example I've seen of late has been Mirepoix Wellness Studio in Chicago's Wicker Park. Upon entering this space, I couldn't help but ask founder Jill Monterotti if she could decorate my home.
The environment is clean, and each item that exists was chosen with a purpose. From the subway tiled floors, to the marble side tables in the entryway, to the line of plants at the edge of the studio, it was easy to see how elements of the space could easily transition into a comfortable, relaxing living room.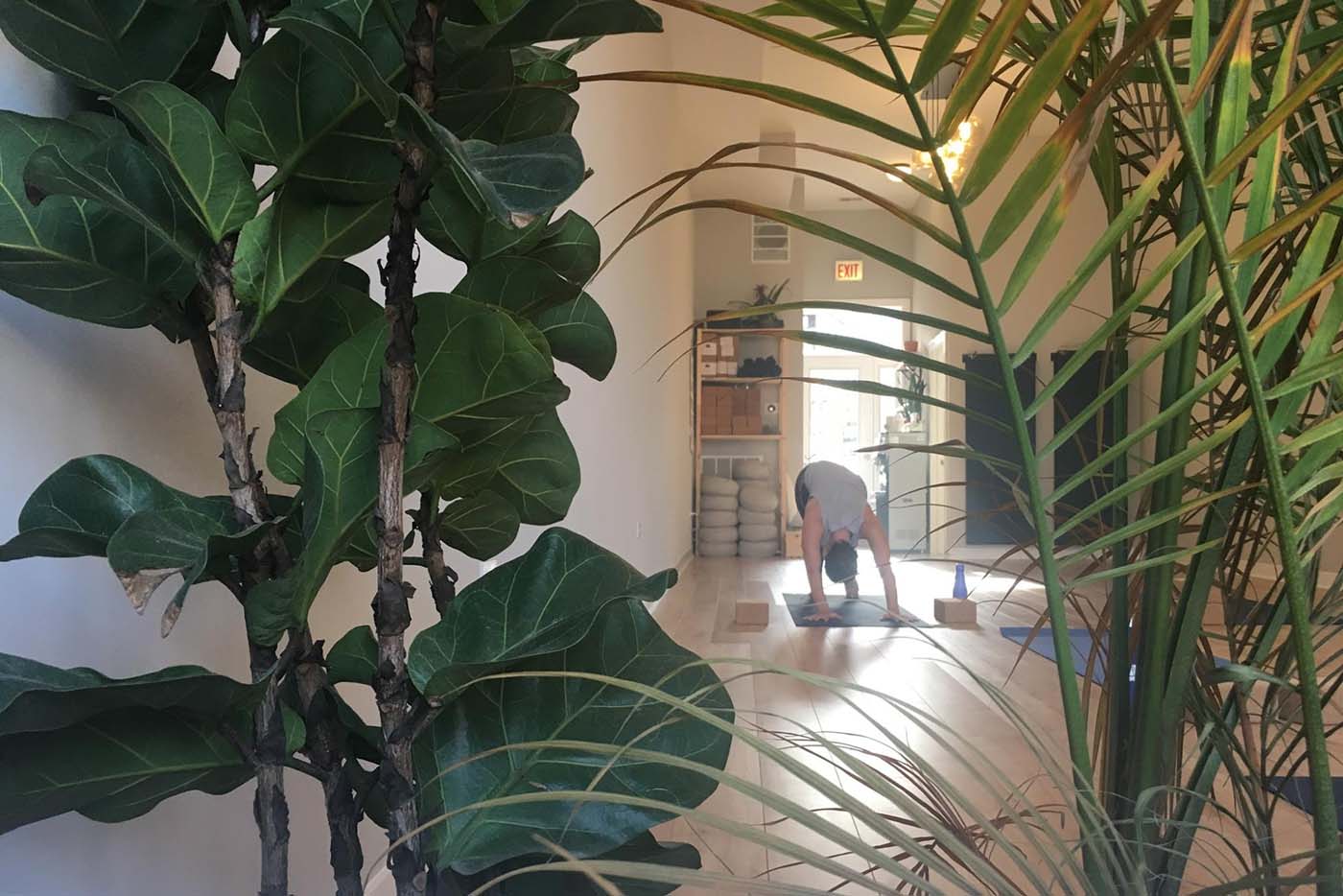 In the past, having gym equipment in our living space was faux paux. We are frequently looking for hiding places for the foam roller, pull up bar and resistance bands hidden around our house. But Jill purposefully chose items that are functional yet beautiful, like cork yoga blocks and light grey meditation cushions. Everything from the shelves that held essential oils and other product to the chair at her front desk was ready to transition from studio to home, and inspired me to add another plant to our living room.
Have you visited a studio that made you want to redecorate? What other trends do you see moving alongside the fitness industry?
Let us know!
Did this post help you get closer to achieving one of your goals?