Privilege in Wellness — And How It's Reflected in Social Media
I recently moved to the San Fernando Valley, which I describe to out-of-towners as "the Suburbs of Los Angeles." It is where young families—like mine—move to expand their living space, because it is hard to find both a reasonable square footage and price tag in the trendier zip codes (especially that famous 90210). So northward we trekked to find an appropriate habitat for a 7 month old crawling/increasingly curious daughter.
The differences between our old and new neighborhood were noticed immediately. For starters, our closest grocery store is Ralph's, as opposed to Whole Foods which used to be right across the street. The parks here are filled with kids from different socioeconomic and cultural experiences. My corner Starbucks isn't the go-to spot for ladies dressed from head to toe in Lululemon and Burberry. There are no on-trend juiceries or vegan ice cream shops nearby, and I'm actually OK with that. Our new surroundings feel more normal; balanced. Less aspirational.
There are things that I miss—the ocean, which was practically my backyard.  I miss the convenience of a Dry Bar location right down the street for special occasions (I really hate doing my hair) and Sweetgreen, an amazing fast food salad chain. I don't miss paying for parking just to get cash from an ATM, or feeling like I need to dress up and pile on makeup just to go to the grocery store. I don't think I realized how much of my life was consumed by privilege until I moved 20 miles away and discovered that between Real Life and Social Media, there was no separation between privilege and, well, more privilege.
How working in nutrition affects my perspective on wellness
My work—if you were to place it within a Venn Diagram—exists somewhere in the middle of medicine/science and wellness. In this sense, I have to take some responsibility for my involvement in the privilege that is the wellness world, while doing my best to confront and change it.
I believe it all started with the trend of "clean eating," a term that has lost popularity, but thrived on a proliferation of the idea that what you put into your body is the ultimate predictor of your quality of life. Orthorexia pre-dates the current explosion of wellness; however, researchers are studying the link between the disorder's rise and the spread of images of clean food and fitness on social media.
Since its arrival as a lifestyle choice and social media trope, wellness has grown like a weed in certain crowds. Especially in a city like LA where following trends is as commonplace as "Actor" on a bartender's resume. If I seem cynical, let me clarify —I actually love living in LA, which has been my home for over 15 years. I simply dislike certain aspects of it that intersect with "wellness," and that its effects are spreading much farther than ever thanks to social media. I'm also concerned that it's often hard to tell if someone you know has medically necessary dietary restrictions or they're showing symptoms of a socially acceptable eating disorder; that we talk about our outward appearance/flaws more than what's going on, on the inside—things like anxiety or deeper struggles with mental illness. There is a major disconnect between food as a source of joy versus our sole reason for living.
Although more affordable options for healthy food are available on the West Coast, such as Sprouts and Trader Joe's, the healthiest foods can still cost up to eight times more, calorie for calorie, than processed foods. And the gap continues to widen year-over-year. Over the last 40 years, U.S. policy has promoted the message to "eat more vegetables and move our bodies," while creating a food system that excels at producing low-cost processed flour, sugar and oil. Furthermore, with many fitness classes raking in up to $30 per-head per-class, exercise has become a luxury that only affluence can afford.
How social media influences our view of wellness
All of this highlights a cavernous hole in the conversation around wellness—that is, the central role privilege plays in its appeal. While the concept of privilege is hardly novel, even in the wellness space, few have so explicitly stated that wellness is predominantly practiced by a specific group of people: mostly white, educated and financially comfortable women who have the time, money, and bandwidth to worry about things like longevity and body composition, as opposed to day-to-day survival.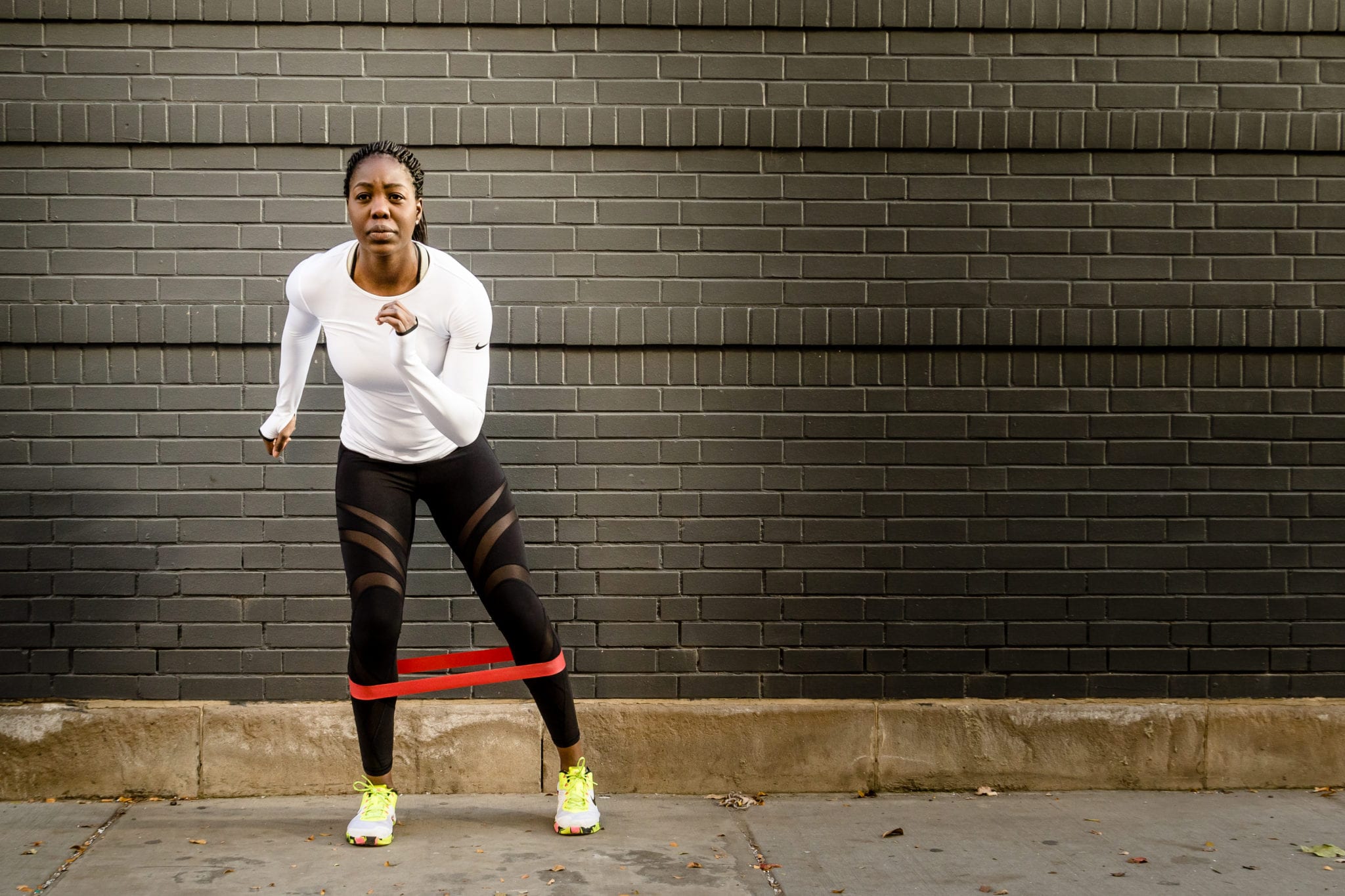 Of course, brands are doing little to help bridge this gap, mostly hiring white, affluent Influencers to promote their products on social media. If you follow as many wellness brands as I do, it doesn't take long to see the same products promoted over and over again by the same circle of Influencers, which further perpetuates the echo chamber that is social media.
I am thankful for wellness, both as a concept and its incorporation in a healthy lifestyle, but I do think we all—the collective "we" that contribute to the echo chamber—can put work into being more mindful of our influence, our privilege, and make it more accessible. $20 organic, non-toxic face masks are not a reality for everyone—nor are they necessary to "manifest our truth" or "live our best lives," and we have to acknowledge that. Making your own face mask with ingredients in your cupboard, on the other hand—that's something most people can do.
Inclusivity and privilege are not mutually exclusive.
They can—and should—co-exist. If you can afford expensive skin care products, boutique fitness classes, and $10 smoothies—that's great and you should continue to do so. But spreading messages about the necessity of these products does little to open the doors of wellness to people who don't have the same access or means.
It's important that everyone is able experience the fulfillment and wellbeing that comes with seeing themselves reflected in the media they consume. To that end, we can all recognize that the greater the diversity represented on social media, the more meaningful and helpful the world of wellness will be for more people.
We need to keep talking about race, wellness, inclusivity, and accessibility and not stop talking about it. Not just because it's the good and right thing to do, but because it also helps each and every one of us better understand and connect with each other, and ourselves.