How Understanding Phases of Change Can Improve Your Mental Health
This week on asweatlife.com, in honor of World Mental Health Day on October 10  we're talking about mental health to raise awareness of the issues we all face and lessen the stigma of discussing mental health openly. We believe #everythingisbetterwithfriends, and we encourage you to be open to discussing mental health with yours —  and if you need to talk to someone right now, you can dial 1-800-273-8255 to reach the National Suicide Prevention Hotline.
Change in life is inevitable — particularly if you're a 20 or 30 something navigating life. Change can come in the form of finding a life partner, moving apartments or cities, job transitions, lifestyle adjustments … literally, the list goes on. It wasn't until a whole lotta change hit me at once, however, that I had to learn how to actually navigate it head on with a constructive and sound approach in order to get through it.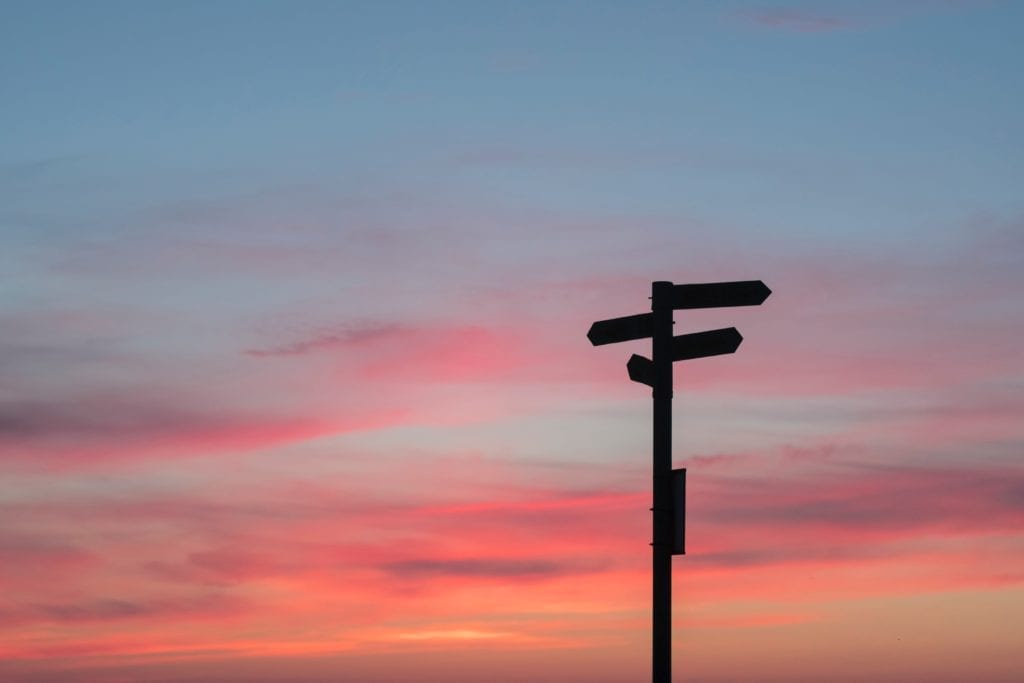 Change for me came in the form of getting engaged, finding out I was moving across the country, quitting my job and needing to find a new one, all within a few months – not to mention planning a wedding, because – oh yeah – I got engaged. On top of the personal change in my life, my company was also going through major change in organization and structure which added to the chaos.
Navigating this time, on one hand I wanted to be the "go with the flow" cool girl who was excited for the adventure, but in reality I was up at night researching new jobs and places to live, and feeling resentful. Change was draining and left me physically and mentally depleted.
Luckily for me, I had a rather enlightening moment on my journey with change, and it was through a course I was required to take at work. With so many staff members undergoing a large change in structure and organization, the Human Resources department held a course on how to navigate change – it was called In the Pursuit of Change. While it was a tool for managers to help their teams navigate the stormy waters of structural transition, I found it eye opening – hence why I'm writing about it – for my personal life.
Why change can be exhausting
The Pursuit of Change first and foremost reiterated that change takes willpower, and lots of it. That's why it's hard and tiring, and our willpower is a muscle that needs to be exercised in order to take on more. That for me was a pivotal note to recognize that change in fact takes work and energy – it wasn't just me being resistant, stubborn, scared and tired.
The second take away from the course that helped me navigate change was understanding the the different phases of change and what people are feeling in each phase. Understanding the cause of why I was feeling a certain way allowed me to find patience and solutions to ease into the next phase of the process to adopting change. Once I identified how and why I was feeling a certain way, I could constructively adapt.
The four phases of change
The phases of change start with resistance to the change to fully adopting the change. There are four phases including:
Phase 1:

Shock or denial as a result of the change being introduced, being uncertain or in disbelief  that it will change the status quo or routine.

Phase 2:

Resistance as someone starts to understand the implications of the change and what it means for them personally. The bad news is that as long as people are stuck in this phase, they will never overcome the change.

Phase 3:

Adoption of the change starts to occur, with a sense of eagerness and optimism to participate in the change. You aren't fully convinced just yet, but open to trying to make the change work.

Phase 4:

The last phase of change is that you start to embrace it. You are fully embracing and advocating the new, rather than holding on to the old. You're moving forward with no looking back.
Through each phase of the process, I found that once I could recognize where I was at, I could more easily empathize with my feelings. Rather than being frustrated because I was feeling negative or down, I could give myself time to cope with where I was at in the moment. It also allowed me to find solutions to get through each phase of the process. When I was deep into phase two and regretting the decision to quit my job and move, I made sure to find ways to ground myself in my new city so that it didn't feel so discomforting.
Change in life is inevitable, so learning to understand the process of overcoming change can help you navigate the emotions that come along with the coping process. In addition to recognizing how you feel, it was also important for me to adopt a positive mindset through a mantra I could come back to when negativity started to form. So I'll leave you with this for the next time you're faced with change – Be open to it being better than you imagined.