An Athlete's Guide to Wedding Planning
You're engaged! It's one of the most beautiful times of your life where you receive an outpouring of love and support from friends and family, and finally commit your lifetime to a soul mate. Visions of your wedding start to swirl in your head with dresses and cakes and venues and the tiny details that will make your day Instagram perfection.
As you dive into the planning, you'll start to feel waves of emotion – highs, lows, stress, love, anxiousness, happiness – and it can become overwhelming quickly. So much so that you can easily lose sight of what your big day is all about – the love and commitment you're making to one another – without a little bit of grounding.
Several months ahead of my July wedding in Vail, Colorado I felt stressed, uninspired and slightly like a bridezilla, fixating on the tiny details that come with planning. I was too worried about what people would think of the venue, how the flowers would match the bridesmaids dresses and how my accessories would bring my perfect wedding day look together, that I lost connection with my personal well being. I had no drive for my typical morning workouts because I was staying up late to research wedding trends and the best vendors to hire.
But even with the best vendor team in town, I knew deep down if I didn't show up on my wedding day as the best version of myself – physically, mentally and spiritually – I would be disappointed in the outcome. As many brides do, I started looking at beauty regimens, training plans, counseling services and nutrition advice to be "in the best shape of my life" but these all seemed like crash course, quick-fixes which I knew were not the best approach.
As I took a step back and really thought about what I wanted for my wedding day, it was to be the best version of myself come July 14th – feeling emotionally prepared, physically strong and mentally collected with a dream wedding planned. I realized wedding prep was a three-pronged approach requiring focus on myself, my relationships and wedding planning.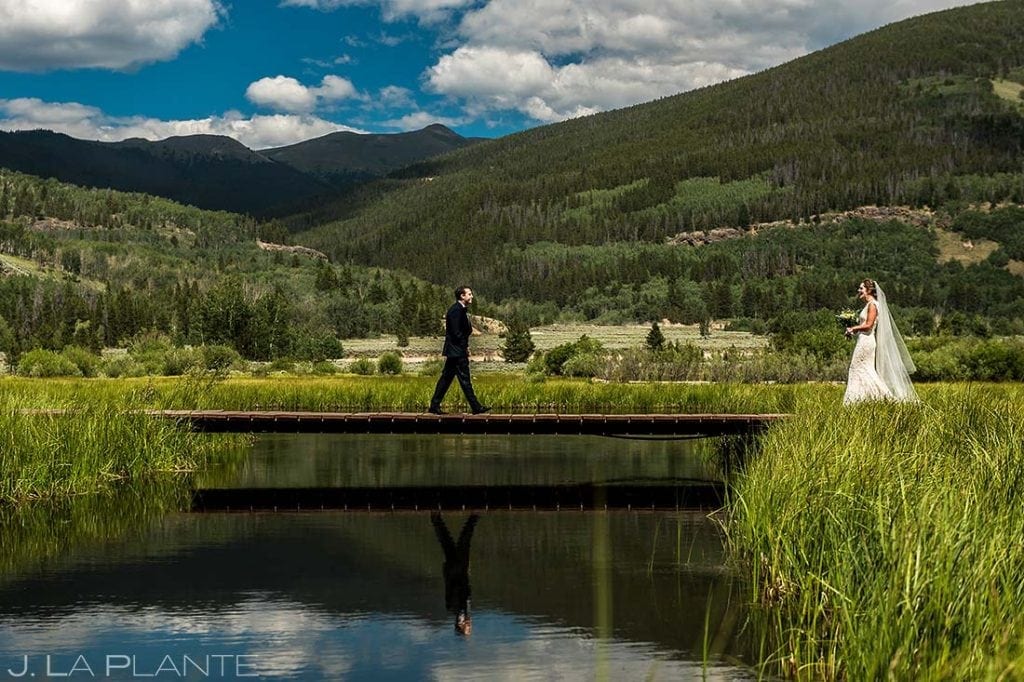 These three areas of focus also made me realize that perhaps planning a wedding is far more relatable to training for a triathlon than I had ever imagined. Juggling three disciplines, managing your time and slowly chipping away at a goal to arrive prepared on one big day seemed all too familiar.
Once I made this connection, all the pieces of the wedding planning puzzle fell into place. I identified a plan, devised a time management strategy and stayed the course until wedding day.
From our scheduled wedding date, I built out a timeline for execution which helped keep me focused, to ensure I was practicing key strategies to reduce stress, stay mindful, feel confident and be organized — which all laddered back to my end goal.
The Strategy
My plan included daily habits that kept me feeling physically and mentally well. Lower intensity exercise – like walking and yoga – most days of the week helped reduce stress. Three days of strength training at Orangetheory or using the SweatWorking App was enough for me to feel fit and confident.
Rather than a crash diet, I focused on eating foods that would fuel me with energy – fruits, veggies, eggs and avocados to name a few, and I made sleep a priority. Quick guided meditations using the app Insight Timer were also a big part of my routine the months leading up to the wedding to help process the endless amounts of emotion thrown at you. I knew that if I felt good physically and mentally, the actual wedding planning would come easy.
Time Management
During triathlon training you need to manage your time to support your overall well-being (sleep, nutrition and recovery) in order to train at your peak potential, while also making time to practice three disciplines. It takes finding efficiency and time blocking to effectively maximize your training, and I found the same goes for wedding planning. I dedicated two days a week to actual planning so I could use the other days for focus on my well-being and my relationships. This approach helped balance the process.
The Final Taper
As I got closer to wedding day, the taper set in. Just like in triathlon training, it became much more about the mental and spiritual connection to getting married than it did about conquering my toughest workouts or aggressively dieting. In fact, higher intensity exercises left me feeling more overwhelmed as the stress of the wedding built up, so I opted for restorative yoga and walking to keep me grounded.
In triathlon, the weeks leading up to the race are not about making up for lost time during training, they're about preserving your energy for race day and I felt the same way leading up to the wedding.
Race/Wedding Week
A week out from the big day I focused on sticking to my routine. Like they say leading up to a race, don't stray from what you did in training. Same goes for a wedding! I focused on eating the healthy foods that I knew fueled me best and the workouts that kept me grounded the most.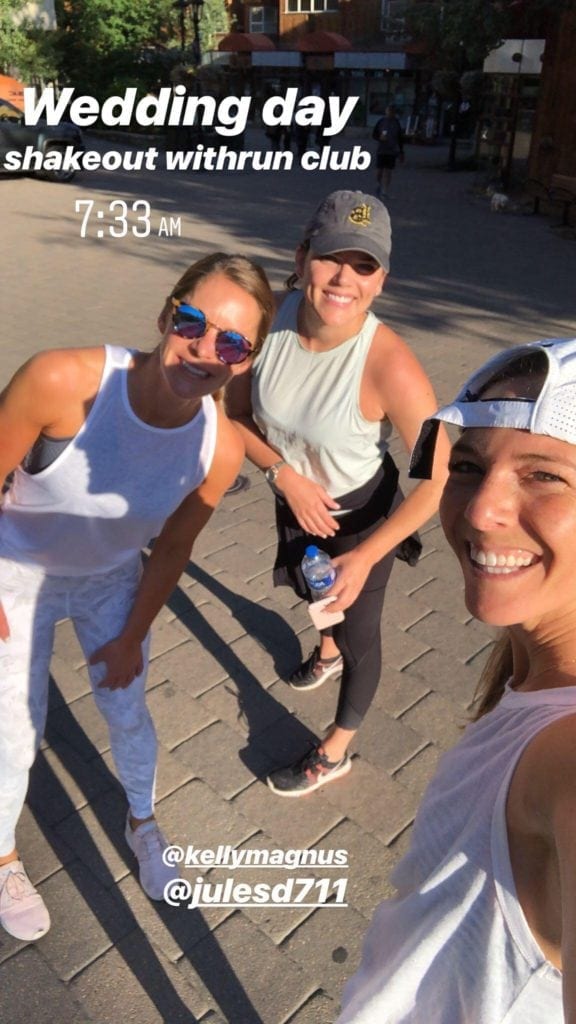 The Big Day
Wedding day truly felt like race day with anticipation, emotions and nervous energy setting in. The morning of the wedding I went on a shakeout run with close friends to release some of the jitters and excitement, and had my usual breakfast of eggs and coffee to fuel for the day. I felt confident, refreshed and my best self which made for a very serene day. It was the best feeling in the world knowing that all of the physical, mental and emotional preparations I had taken paid off for this very important moment. It took discipline, commitment and a lot of time and energy to make it to wedding day feeling prepared and meeting my goal to feel like the best version of myself. I had feelings of accomplishment, as you do when you nail a training plan for a big race.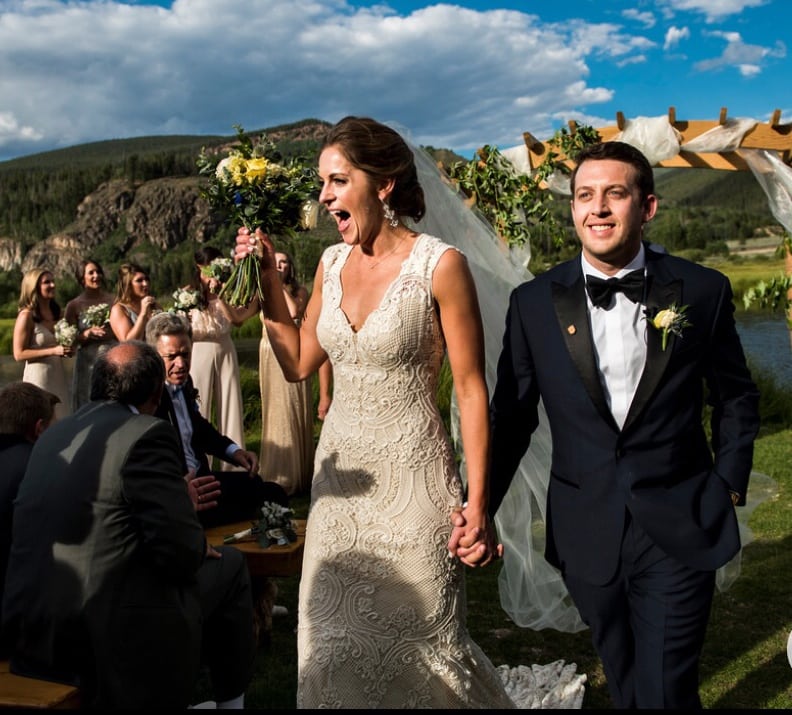 While weddings can be daunting, I found my approach helped me to enjoy the process, connect with the experience and show up on my wedding day confident, stress free and prepared. And that's the exact way you want to show up on race day as well.