How to Get Back on a Healthy Track
Ah, summer: all of the traveling and beach days and barbecues were certainly fun, but they can do a number on your healthy lifestyle. Catching up with friends and family can mean putting your daily workout regimen or regular healthy eating on hold. While there's absolutely nothing wrong with indulging and really enjoying summer, September is the perfect time to get back on track with your healthy routine, whatever that may look like to you.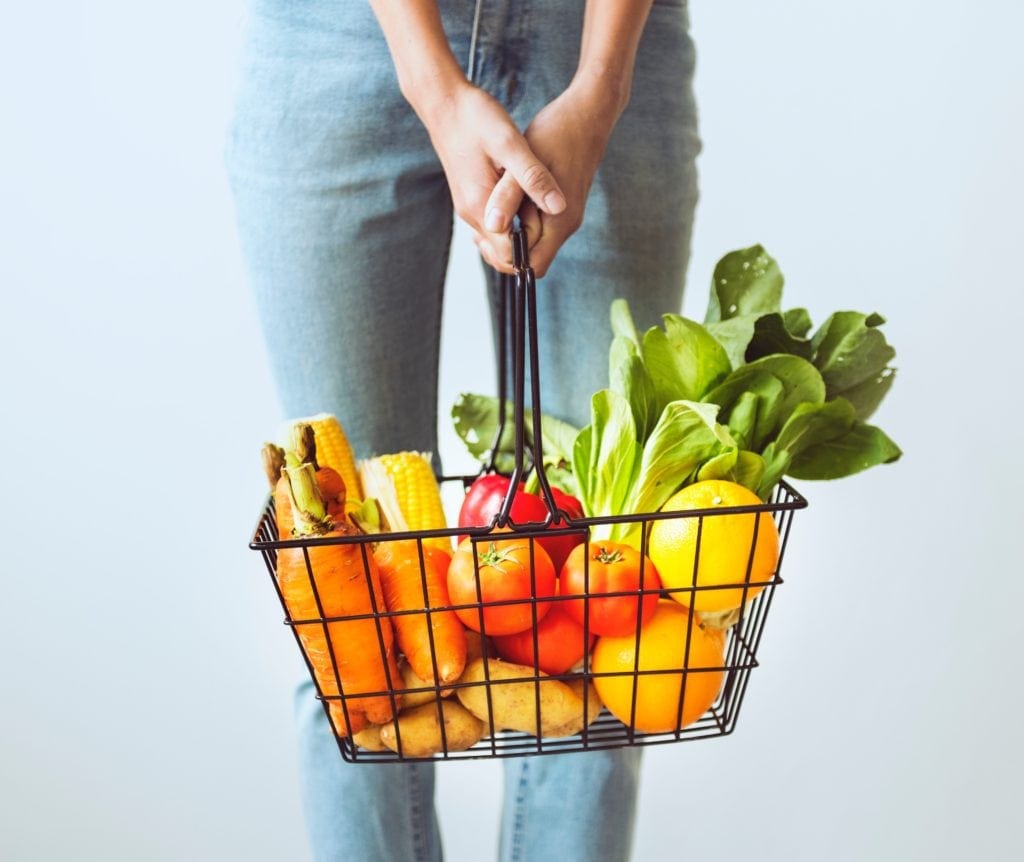 Whether you want to clean up your diet or make the gym part of your fall routine, there are easy ways to get back into the swing of things. To help you out, we reached out to a registered dietician and an exercise physiologist who shared their tips on creating healthy yet manageable routines.
Stock your fridge the right way
Preparation is the key to consistently eating healthy, so stocking your fridge with nutritious foods is essential when getting your health back on track. "Choose a healthy go-to breakfast, and one or two lunches and dinners," suggests Cynthia Sass, RD, CSSD, a New York- and Los Angeles-based performance nutritionist. Purchase all of the ingredients you need to make these staple meals so you know exactly what to reach for throughout the week. She recommends choosing simple, uncomplicated recipes to get your routine back.
"A bit of repetition at first can help you re-establish a regular hunger and fullness pattern, level your energy and appetite, and recalibrate your digestive system," she says.
Quit your bad habits cold turkey
In Sass's experience, her clients do best with their new healthy routines if they quit their not-so-healthy habits right away. That's right: easing back into healthy eating could do more harm than good when it comes to creating routine. The reasoning? "Once you've been back on track for a little bit it takes less of a splurge to feel satisfied," Sass explains. "For example, many of my clients are surprised that they feel perfectly happy after going out for one scoop of ice cream as a splurge, whereas before a reset they were downing whole pints."
So resolve to hit a healthy eating goal, like saying no to desserts or take out during for a few weeks straight. Then, when you do choose to incorporate ice cream or Chinese food back into your diet here and there, you won't feel the need to indulge quite as much.
Exercise a little, but do it often
When you're starting to build exercise back into your routine, it can be easy to make excuses based on time restraints. But effective workouts can be done in short time periods, says Tom Holland, MS, CSCS, an exercise physiologist and author of The Five Minute Workout Plan (Sterling Press 2019). "When you have a limited amount of time to exercise, one option is to focus on circuit training workouts that combine both cardio and strength," he suggests.
Keep your rest periods to a minimum and you'll be working up a sweat in no time. Even if you only have 15 minutes to spare, Holland says you can combine a cardio move, a strength move, and a core move. Do each of the exercise for 30 seconds and repeat the circuit five times for a straightforward and effective exercise session.
Get back to basics
When the weather starts to cool down and the days get shorter, hauling yourself to the gym sounds less than exciting. Instead, stick to classic bodyweight exercises like push-ups, planks, squats, and lunges, suggests Holland. Not only can you do these exercises virtually anywhere, but they also work out the entire body and can be modified for everyone, from beginners to experienced exercisers.
For even more burn, hit the outdoor trail or a cardio machine and do some interval training. Holland suggest doing 30 seconds of all-out work (think sprints or fast-paced rowing, etc.) followed by 60 seconds of recovery or rest. Repeat this pattern for as long as you'd like to torch more calories in a short period of time.