How To Fuel Up And Stay Full With On-The-Go Breakfasts
Disclaimer: National Dairy Council sponsored this content. As always, we only talk about the brands, people and products we care about and want to share.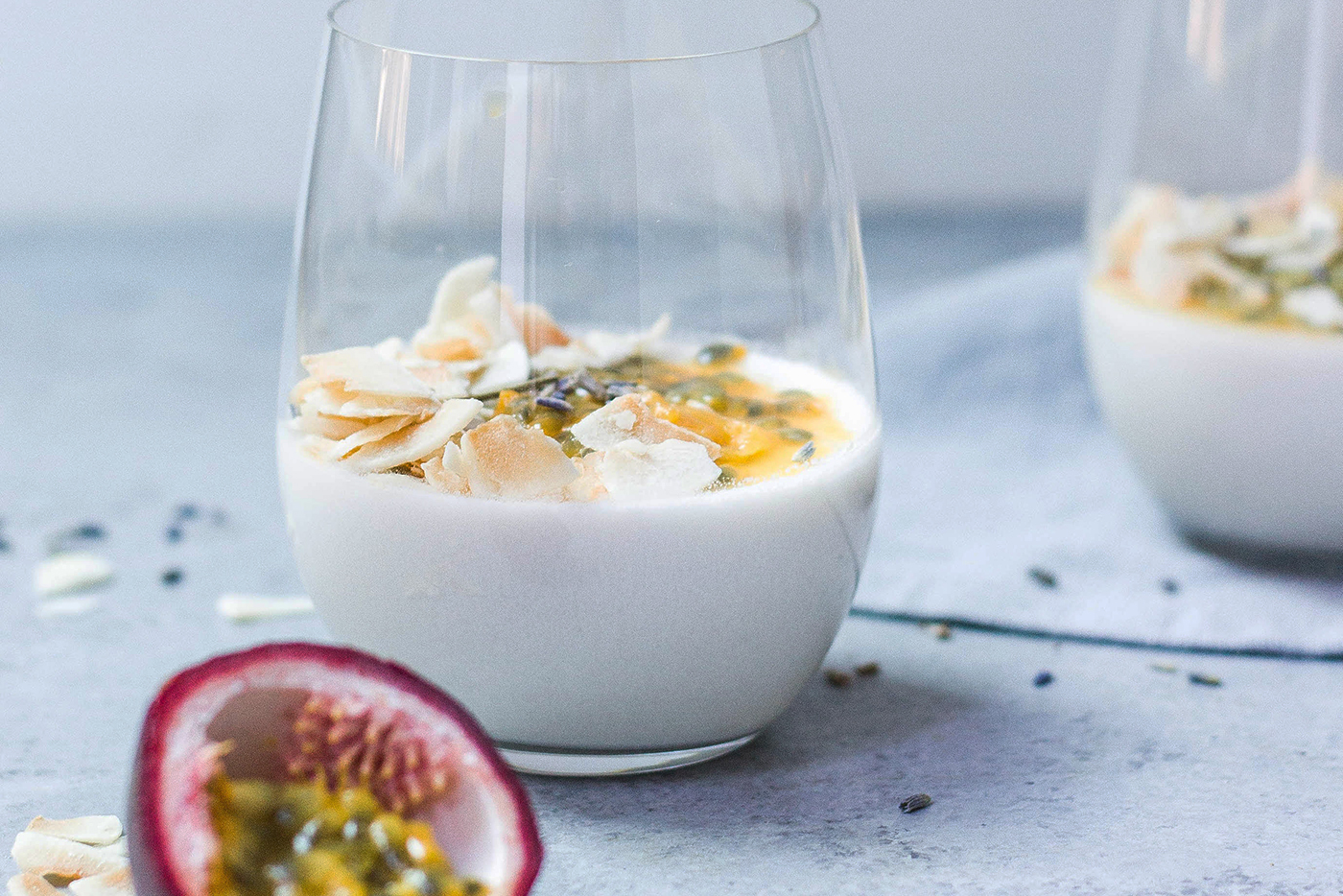 When I know what my breakfast is going to be – and I know I'll be able to take it on-the-go – my morning stress level decreases by at least 50 percent. It's science, I'm sure of it.
And on weeks when I'm tight for time, if I know a smoothie is actually going to fill me up, you can bet I'm making that smoothie every day on repeat for lunch.
Often, smoothies taste great but are loaded with sugar and aren't packed with the nutrients to fuel you like a meal. And when I'm busy, it's hard to plan far enough ahead to get the right ingredients, prep them and have them ready to go to make the smoothie when my hunger status is "I could eat my hand."
I was reminded how stress-free my mornings could be and just how filling a simple smoothie snack is with the right ingredients at #TrainersConnect with National Dairy Council. After taking on a bouldering challenge at Brooklyn Boulders, Allison Parker, RDN, led us through a nutrition workshop about pre- and post-workout fuel. She shared two recipes and proved how easy they are to make by demoing them right in front of us.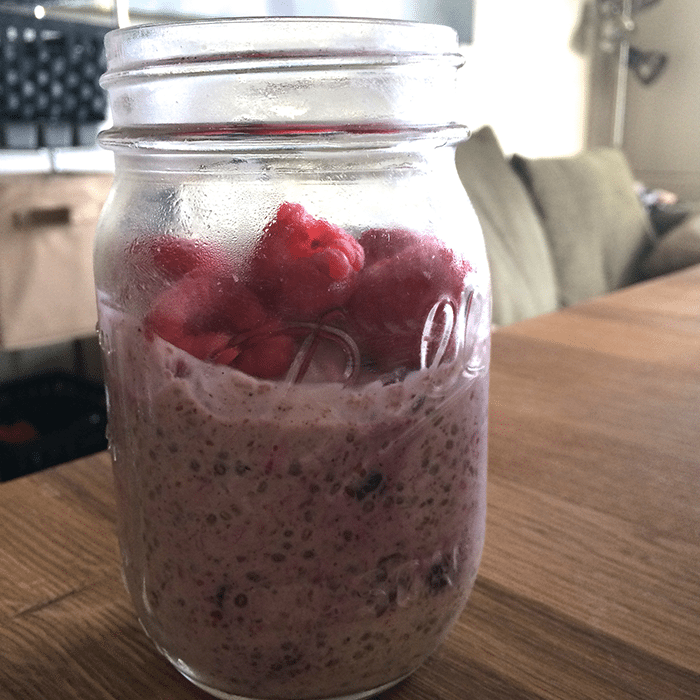 Overnight oat are a staple in many a meal preppers' kitchens, but this recipe adds a lemon zest and a cherry twist to create a sweet and sour concoction that I would venture to say is as good as any dessert and as filling as any bowl of oatmeal.
This recipe calls for you to create the mixture that will sit overnight using Fairlife lactose-free non-fat or low-fat milk, Siggi's yogurt, chia seeds and lemon zest .
Letting the base sit overnight, top with extra berries and/or sliced almonds and enjoy. Get the full recipe here.
What better way to infuse your breakfast with healthy, filling fats that to add an avocado to the mix? This surprising smoothie recipe uses a whole avocado, frozen mango, two cups of low-fat or fat-free milk and a smidgen of fresh mint and lime juice for extra flavor.
You've likely never tried a smoothie packed with this much flavor or nutrition in one serving before, and your full tummy will be thanking you when the hangries don't set in mid-day.
Get the full award-winning avocado mango smoothie recipe here.
What about pre- and post-workout fuel?
During this workshop, as Allison was sharing her nutrition secrets with a room full of trainers, she knew she was speaking to a crowd that gets up early for an active job, so fueling up without slowing down was of the utmost concern.
So how do recipes like these play into pre- and post-workout nutrition, especially with wildly varying eating schedules.
According to the National Dairy Council, both pre- and post-workout nutrition is important, but your discretion to decide how and when exactly you want to fuel up. It's recommended to get some complex carbohydrates (like oatmeal or brown rice), lean protein (like low-fat and fat-free dairy foods), some fat (think nuts or oils) and fiber (think broccoli or cauliflower) two to four hours before a workout.
But we all know that getting up two to four hours before a 6 am workout is just not feasible, so Parker recommended noshing on some small like almond butter on toast or a bit of yogurt prior to sweating for any lengthy period of time.
After a workout, it's recommended to refuel with a few key goals in mind: replenish your muscles with carbohydrates to replace what you burned off during exercise, rebuild your muscles with protein and rehydrate with fluid and electrolytes. That's why chocolate milk is looked to as the gold-standard recovery beverage – it helps restore hydration and aids in replacing the muscles' glycogen stores while also providing high quality protein to help maximize muscle recovery.
With these fueling tips in mind and two recipes to keep in your back pocket, you'll be ready to take on whatever kind of busy day you have ahead of you.