How Devan Kline is Helping Women Take Care of Themselves Through Fitness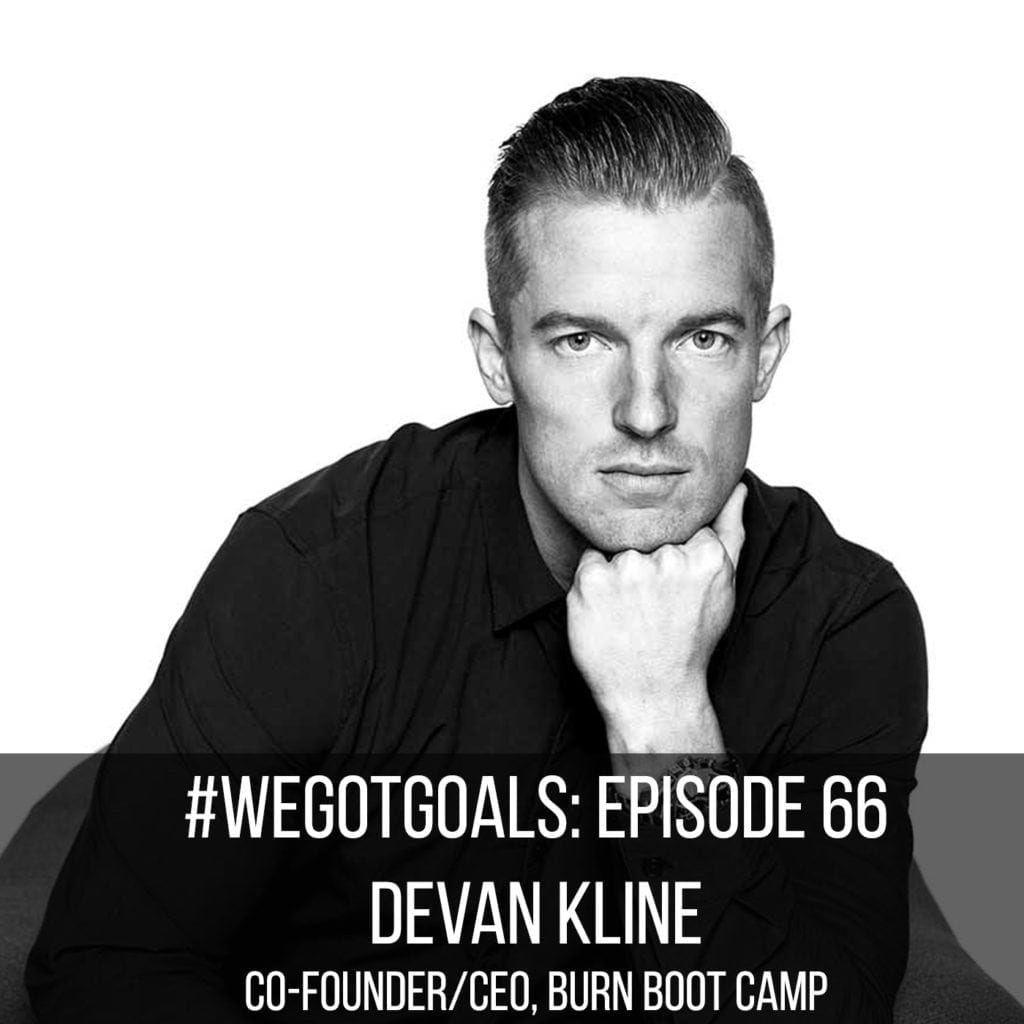 From the way he talks, you'd think Devan Kline (co-founder and CEO of Burn Boot Camp and author of Stop Starting Over: Transform Your Fitness By Mastering Your Psychology) grew up in an idyllic suburban community, with plenty of room to play T-ball and adoring parents who cheered him on from the sidelines as he played baseball from elementary school all the way through a minor league stint with the San Francisco Giants.
You'd be way, way wrong.
As Kline will matter-of-factly tell you, he grew up in an abusive environment in Battle Creek, Michigan.
"It was rough, you know? It forced me to grow up really quickly at a young age. Twelve, 13 years old I was dealing with mental and emotional stresses that I see some of my peers at the CEO level in the fitness industry struggle with."
But maybe it's a testament to his perspective on life that Kline has grown to appreciate the silver lining in wanting to spend as little time at home as possible.
"I pretty much knew what was waiting for me at home on any given day. I used the field to escape. I played basketball and football, but baseball was my passion. I knew that if I left early and got home late, I could avoid some of the turbulence that would be going on in the household."
Today, Kline is the co-founder and CEO of Burn Boot Camp, a female-focused gym with 153 open locations (and growing every day). That nationwide phenomenon that boasts over 40,000 clients across 37 states? It started in a parking lot, with Kline handing out free t-shirts to any woman who said they'd work out with him. Glamorous, right?
Kline's focus on women stemmed from his days as a professional baseball player, when he was sent to live with host families while on the road (and which you can read more about here). He recognized what the women he lived with often couldn't — that they spent so much time taking care of others, they often neglected taking care of themselves.
"Sometimes it was very apparent that there was some unhappiness, and I started thinking… the self-love wasn't there a lot of the time. You largely saw lack of energy, lack of motivation to move their body, lack of nutrition knowledge, lack of desire to even gain nutrition knowledge."
After noticing this unhappiness, Kline realized that he could serve as an inspiration for these families he was staying with — and thus, a lifelong passion was recognized.
And while the conversation of women "having it all" seems to tend towards a "balancing" metaphor, Kline outright rejects the concept of a balance beam. That's because he sees that analogy as implying that in order to add something to your life, you have to take away something else — and often something you love.
Instead, Kline operates from a philosophy of abundance, or what our newly minted improv expert Jeana Anderson Cohen would call "yes, and." His argument? There's always room for more things you love — and often, you feel more energized by adding those passions to your life rather than limiting them in the interest of having more time.
Listen to Devan Kline's episode of #WeGotGoals to feel inspired by his journey from an abusive home to CEO of the fast-growing fitness franchise, Burn Boot Camp. Want to see if there's a Burn Boot Camp near you? Check their locations here — and let us know how it went.
You can listen to #WeGotGoals anywhere you get your podcasts — and yes, that now includes Spotify! And make sure to listen all the way through, because we heard from a real-life goal-getter just like you.  (Want to be featured on a future episode? Send a voice memo with a goal you've crushed, a goal you're eyeing, or your best goal-getting tip to [email protected])