Meet Burn Boot Camp, Among Fastest Growing Fitness Franchises
Devan Kline's tough childhood wasn't something to survive, the founder and CEO of Burn Boot Camp told us. It was what made him thrive and helped propel him to build the Burn Boot Camp empire that occupies his thoughts from dawn until dusk.
"'Surviving' to me has a negative connotation … it means you are not looking forward," he explained as he struck the word "survivor" from conversation.
As the leader of Burn Boot Camp, one of the nation's fastest growing fitness franchises with more than 335 locations in 36 states and growing, Kline is certainly thriving.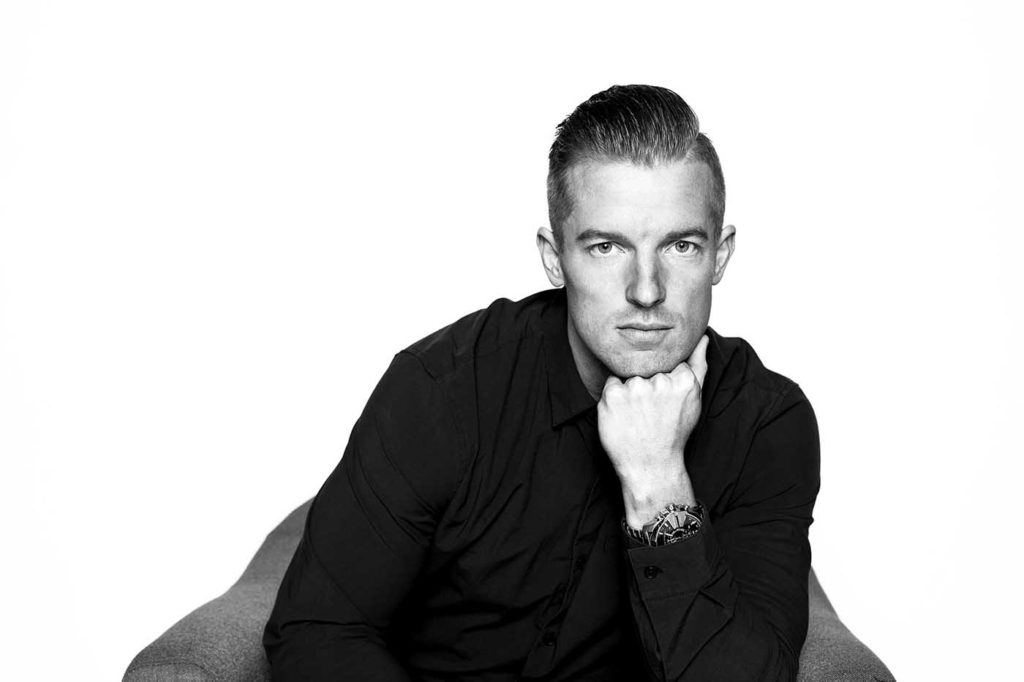 A fitness concept and community that's geared toward women, Burn Boot Camp was spawned from an outdoor boot camp in a North Carolina parking lot less than six years ago when, as Kline will tell you, he "recruited 21 ladies from the local Harris Teeter," a regional grocery store. He recalled his sales pitch, "I was like, 'if you want to come train with me you can have this [t-shirt], if you don't, I only have 21, so please give it back,'" he explains jokingly.
At the time, Kline was fresh out of his baseball career – pitching for the minor league teams of the San Francisco Giants – and was looking for an outlet for his passion for health and fitness. What fueled Devan as he started over had less to do with what he did on the field and more to do with how he impacted the health of the families that hosted him during his time playing in the minor leagues.
What's a host family? For minor league baseball players, these are the families that house them, care for them and – most importantly – make their low salaries a livable wage.
"I kind of had an ah-ha moment," Kline said. "There's nothing else I could think of that gave me more satisfaction than those little moments," he continued, referring to his time spent teaching and training his host moms to move more and live healthier lives. Kline saw the impact he had on his host moms – and therefore, on the entire family at each home –  and he felt called to keep doing it.
After convincing those first 21 women to take on his outdoor parking lot workout, he found that same feeling of helping someone else's family. It wasn't long before he opened his first 5,000-square-foot facility, the first official Burn Boot Camp. In the five years since, he's continued to open more Burn Boot Camps across the country and started franchising new locations to bring the 45-minute high energy workout to more regions nationwide.
It begs the question, what does Burn Boot Camp offer that makes it stand out so prominently among the sea of gyms and boutique fitness studios? It's totally results-oriented, but it's mostly how they make their campers feel.
Burn Boot Camp's appeal is rooted not only in physical results – there are plenty of success stories within the boot camps across the country – but also within the promise of mental and emotional fitness. Kline understands that the relationship with the gym is emotional, and that all behavior – building strong, healthy habits included – is a psychological process.
"It's 90 percent psychology and 10 percent mechanics," Kline said. "The fitness portion is just the gateway to health for us; we are not teaching our clients just to be strong physically but we are teaching them to be successful people."
Outside of operating the business with his wife, Morgan, Kline believes gratitude impacts your life in bigger ways than you might realize at any given moment. He attributes much of his success to his wife and children and practices gratitude for what he has, choosing to give more focus to that versus what he lacks, every day.
"I get up between 4 and 4:30 am every morning and I'll just take the first 15 minutes of my day, just priming myself for the day and thinking about what I am grateful for," he said. "I [think about] what impact do I want to have on the day [and] how do I want to be satisfied when I wrap this day up."
And with all he's built, he has a bounty to be grateful for. Find Devan enjoying it all at Burn Boot Camp's headquarters in Huntersville, North Carolina and spreading the successful franchise to new markets across the country. Devan enjoys assisting anyone seeking his help and is accessible through his personal Instagram and vows to answer as many DM's as possible!