Join the #SweatWorkEatPre Challenge starting July 9!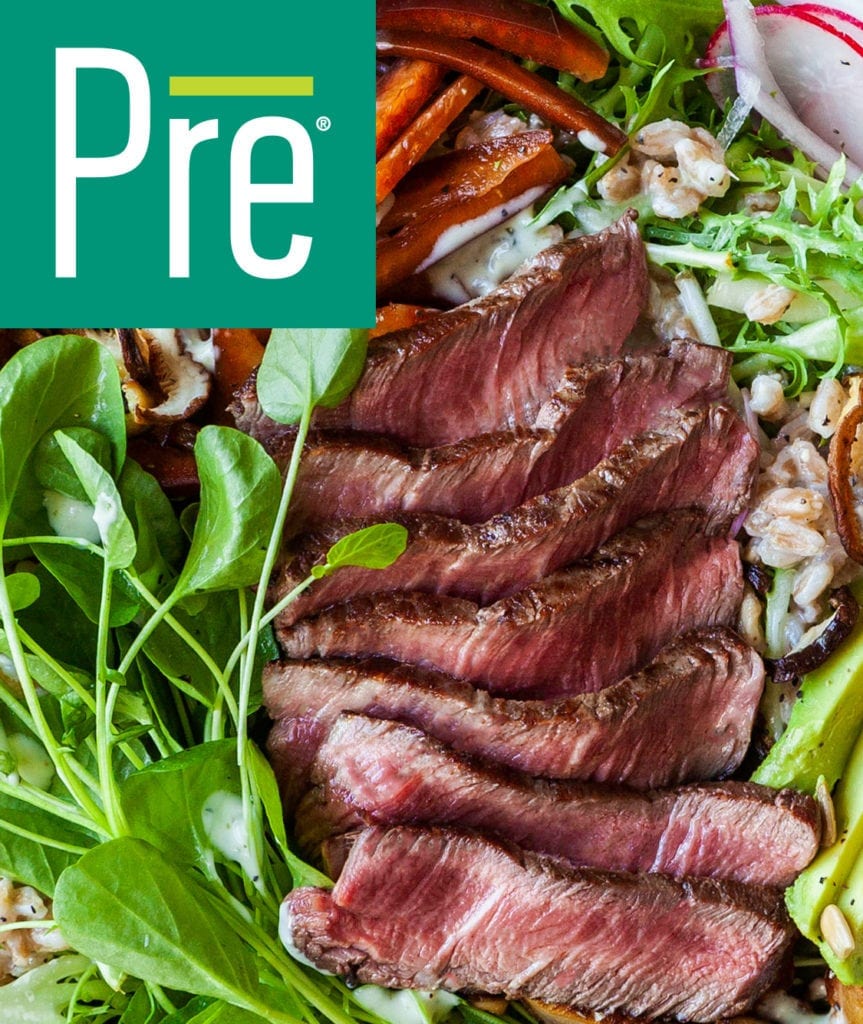 (Join the #SweatWorkEatPre challenge here)
Ever heard the phrase "abs are made in the kitchen"? Or maybe "you can't out-exercise a bad diet"? All true (unfortunately — who wouldn't love to hit mile PRs while living on a diet of pizza and ice cream only?).
Luckily for you, we're teaming up with Pre Brands to help you conquer your goals, both in the kitchen and in the gym. The #SweatWorkEatPre challenge is available for free on the SweatWorking app, and even just joining the challenge unlocks 10% off your order of $150 or more on EatPre.com.
And to really drill down into your fitness and fueling goals, we're breaking down the month-long challenge into four separate weekly themes, each of which will play out a little differently in your workouts and recipes.
You'll Cleanse your body and mind during week one; Build a diet and exercise foundation in week two; optimize for Endurance and stamina by fueling smartly in week three; and celebrate your hard work and healthy habits by learning to Restore during week four.
Once you completely rock the challenge and all the workouts, you'll be eligible to win the grand prize — a #SweatWorkEatPre curated box valued at $100. Not a bad return for a free challenge, right?
Details? Details.
Challenge dates: July 9 – August 5
Does this cost me money? Nope, it's free-ninety-nine.
What you get during the challenge: To get you started, joining the (free) challenge gives you 10% off your Eat Pre order of $150 or more. Each week, you'll get three workouts and one recipe to get you one step closer to your goals. Plus, you'll have a whole team taking on the challenge to cheer you on and hold you accountable. AND, you'll get the chance to win prizes weekly just by completing the workouts on the SweatWorking app.
Prizes, you said? There are prizes! Athletes who complete all workouts 

will be eligible to participate in weekly giveaways, including the #SweatWorkEatPre grand prize (valued at $100.)

Should I post about this on social media? Abso-freakin'-lutely. And when you do, make sure to use #SweatWorkEatPre and tag @eatpre_ and @sweatworkingapp so we can cheer you on virtually.
Where do I join again? Right here, thanks for asking!