Five No-Excuse, 60-Second Resolutions to Do Every Day
We're just a few days into the new year and I'm already starting to hear my friends gripe that they've abandoned their 2018 resolutions. Personally, I love the turn of the calendar as a chance to start clean. I get excited about making lists of what I plan to achieve in the coming months, and I thrive off the anticipation of a fresh slate.
I've also broken almost all of my past year's resolutions. And I'm not alone.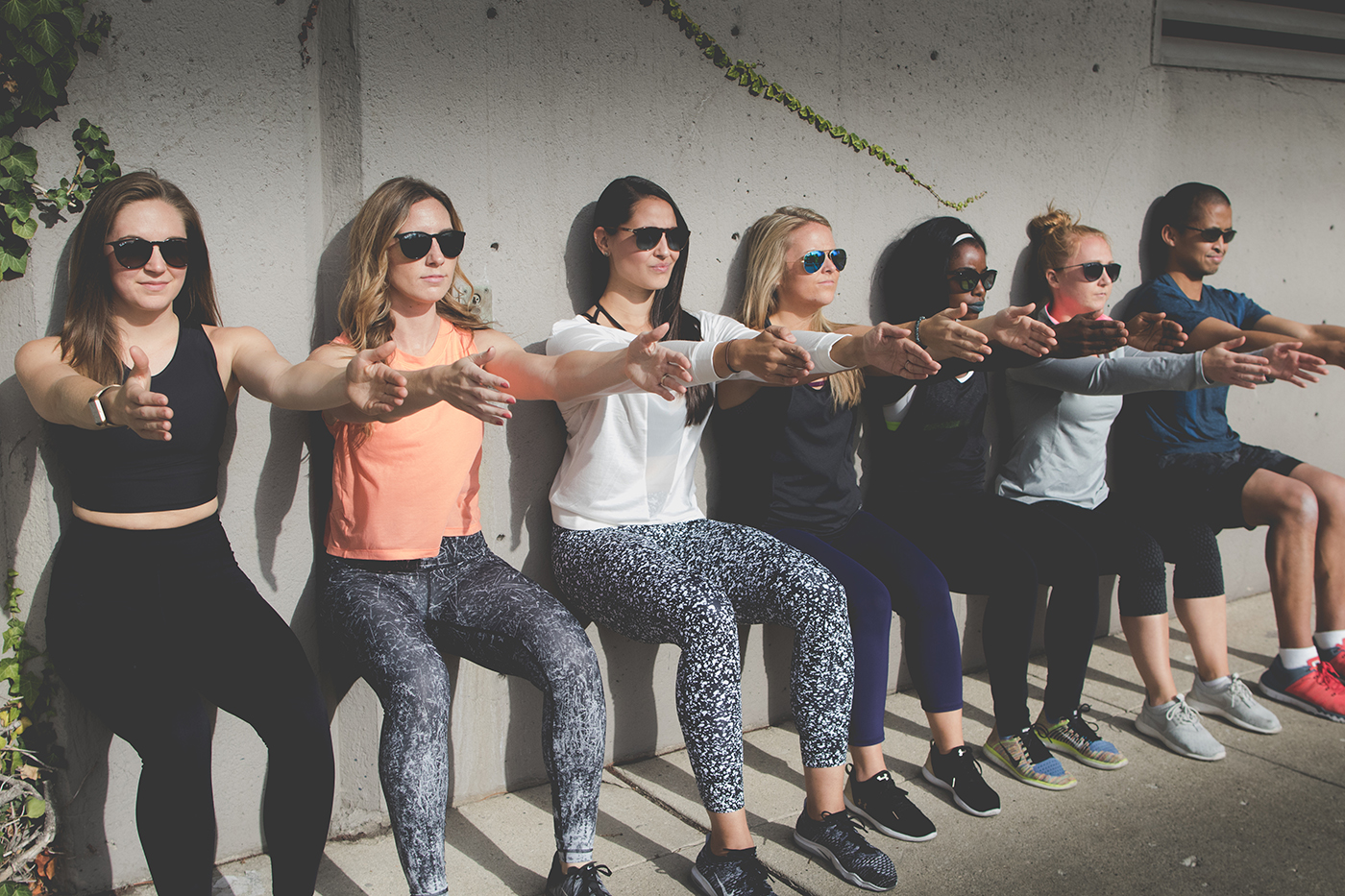 Research finds that less than 10 percent of us successfully achieve the intentions we set for ourselves at the dawn of a new year. For many of us, our goals tend to be simply too general, too high-reaching or both. If this sounds like you, consider adopting a one-minute resolution into your daily routine.
As you get started, avoid pressuring yourself into a year-long resolution. Instead, break your goal into bite-sized pieces. Start small by committing yourself to an extra minute every day for a week, then a month, then stretch it from there. Give yourself grace if you slip up; it only takes a moment's notice to recommit to these resolutions.  
Do a 60-second workout
We love the idea of sweating every day in 2018, but we know it's just not always possible to make it to the gym or get a run in. Luckily for us, research shows that even one minute of working out has aerobic benefits for your body. Dedicating at least one minute per day to exercise can benefit your heart without busting your schedule. Try 30 seconds of jumping jacks followed by 30 seconds of high knees, or add a quick sprint to your morning walk with the dog. Not feeling aerobic today? Drop down for a one-minute plank.
Learn something new
We're resolving to put the old adage, "you learn something new every day," through the ringer, by committing to daily discoveries. You'll likely happen on new information naturally, but you can also challenge your mind through a commitment to really learn something new. Tech is a lifesaver in this area; you can download a foreign language app (Duolingo, Nemo), subscribe to Merriam-Webster's Word of the Day or complete the New York Times mini crossword puzzle.
Make your bed
Making up your bed each morning will start the day on a positive note, because you'll know that even if you do nothing else that day, you began by being productive. Additionally, coming home to a made bed helps us feel a sense of calm and control, and the same goes for climbing into a tidy bed at the end of the night. Don't think of this resolution as a chore; consider it as offering your future self a simple gesture.
Add a healthy hygiene habit
We love nighttime routines around here – they're a great way to ease into sleep after a long day. However, adopting a full ritual can feel pretty daunting. Start small by selecting one healthy hygiene habit to add to your day, like putting on body lotion after you shower, washing your face before bed or taking a multivitamin. As you form healthy habits, add more good decisions to your daily routine.
Reflect on the good
Everything doesn't go well every day, but even the littlest victories deserve to be celebrated. Try documenting one thing every day of which you were proud or that made you happy. If you're into creating something visual and shareable, consider trying out the 1 Second Everyday app, in which you record one second of video each day, whenever you're feeling inspired. If keeping your reflections for yourself is more your jam, pick up a pretty journal to keep by your bed, and jot down one line each night before you fall asleep. Need a mood boost? Read through your happy memories on your low days, and don't ever forget that you're a rockstar.