How To Make Your Evening More Intentional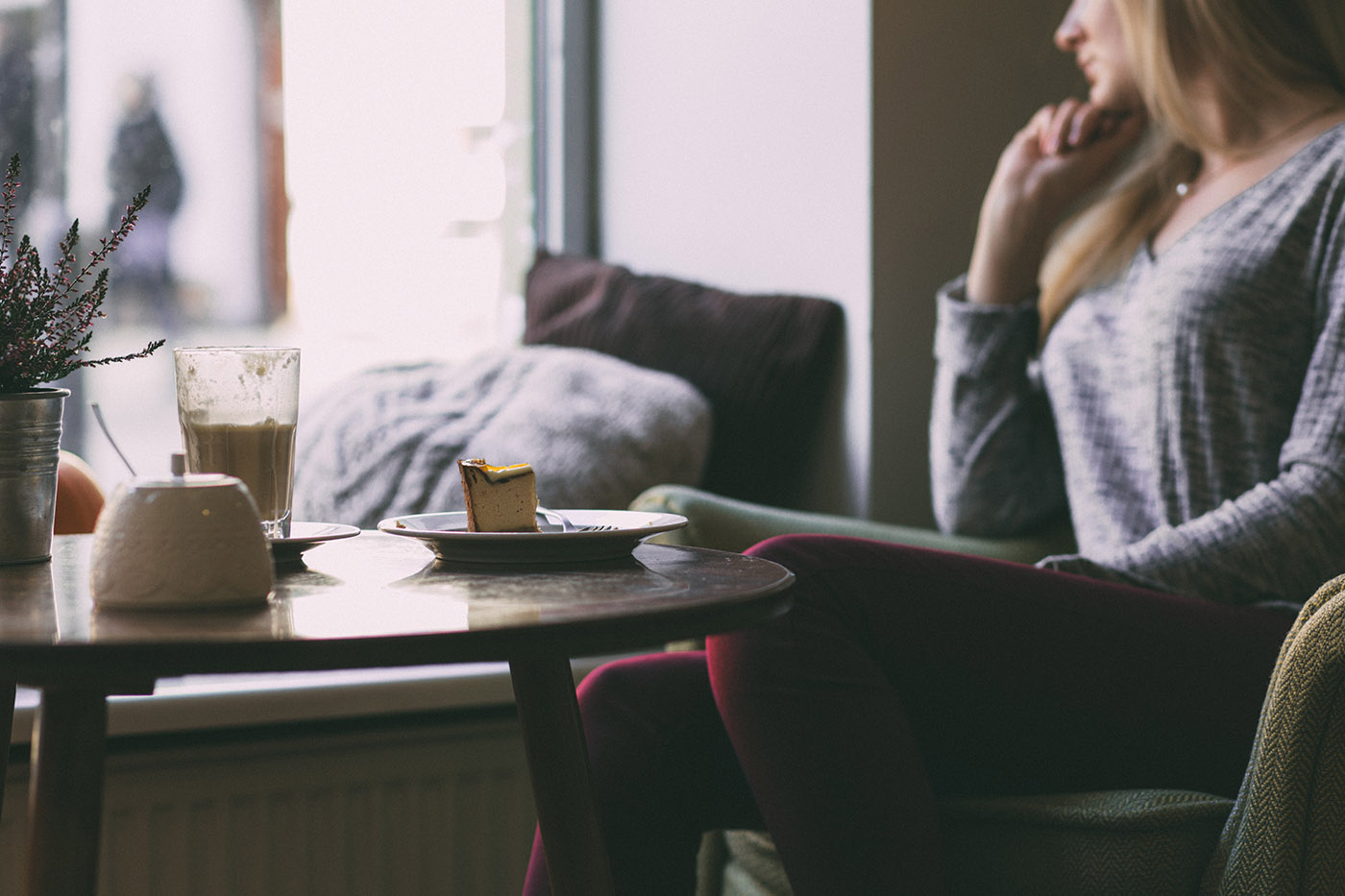 I went for a few weeks at the beginning of the summer spending just about every weeknight lazing on the couch with my husband and dog, half-watching a rerun of Modern Family, scrolling Instagram and sipping on a glass of wine. While I was pretty burnt out after wrapping up grad school and a busy quarter at work, and I absolutely embrace unwinding as a necessary part of life, after a certain point I felt less rested from all the vegging out.
We all get energy in different ways, and I am one of those who feels zapped at the end of a TV binge rather than more rejuvenated. Research has shown that this isn't just a mental hurdle; inactivity prevents blood and oxygen from flowing through our bodies, which can make us feel tired. So I decided to do something about it. I started to embrace my evenings by being more thoughtful about how I spend my time.
My goal is to choose at least one activity per night that makes me feel more intentional. There's no pressure to be completely structured, but doing so helps me avoid running out the clock on my time spent after work hours. Here are a few of the strategies I use.
Focus on quality viewing
Remember the days of must-see TV? We all tuned in every Thursday to laugh along with our favorite Friends and gasped at Charlie's "NOT PENNY'S BOAT" revelation on Lost. The television consumption model has shifted, and now we can view pretty much whatever we want, whenever we want. With all of this great content at our fingertips, there is no reason we should be aimlessly flipping channels. My goal is to pick a few shows that I really enjoy, new for the summer or something I missed in its original run, and focus my television attention there.
Put your phone on airplane mode
I work in social media and I love it. I also fully acknowledge how good it is for me to step away from time to time. My favorite new summer habit has been putting my phone on airplane mode for a few hours and focusing on the activity at hand. When I flip the connection back on, everything is still there, and even better, I have a lot of updates to catch up on.
Go for a walk
I love going on walks around the neighborhood with my dog after work. I commute home from Virginia to D.C., and after my time in the car, it is wonderful to get out and stretch my legs before doing housework or settling in on the couch. I also love fitting in some physical activity that isn't strenuous exercise because I know just getting out and moving is most important.  I try to make a walk with the pup part of my routine at least a few days a week, and also use the time to catch up on podcasts (The Bachelorette isn't just going to recap itself!).
Establish routines
I had a very relaxing evening a few weeks ago where I sat on my porch and read a magazine before dinner. It felt completely indulgent, which is silly, because not only do I deserve quality time like that, but it is also certainly no more elaborate than my nightly television viewing. I realized that even though there are activities I really enjoy – reading magazines, playing cards, trying new recipes, etc. – I don't often do them on weeknights because I am tired and a little lazy. Settling on a routine where you do these activities regularly, such as once per week, helps make them a standard event that fits more easily into your life.
If you take some time to brainstorm what additional activities feel rejuvenating to you, pencil them into your calendar for certain nights of the week ahead of time so you know you've carved out time to make them happen. You also know based on your brainstorm that it's something you'll enjoy, so you'll be more likely to follow through when you get to the middle of your week and you're feeling exhausted – and that good ol' spot in front of the TV is looking particularly comfortable.
Treat yourself
I loved Maggie's post a few weeks ago about her nighttime routine, especially talking about her new skin care regimen. Making time for yourself on weeknights can be tough, but taking care of yourself is equally important. Consider making one night a week your "spa night" where you indulge in an at-home facial, manicure or just a long, hot shower or bath with your nicest suds.