How the Mindfulness Revolution Has Trickled Down to Kids
When you hear the phrase "children's health," the first things that probably come to mind are all physical: childhood obesity, Michelle Obama's "Let's Move!" movement and the sniffles, sneezes and uncovered mouths that make adults reflexively cringe during cold season.
But over the past few years, as adults have expanded the definition of "health" to include mental and emotional wellbeing, a similar movement also started in preschools and elementary schools across the country: mindfulness techniques for kids.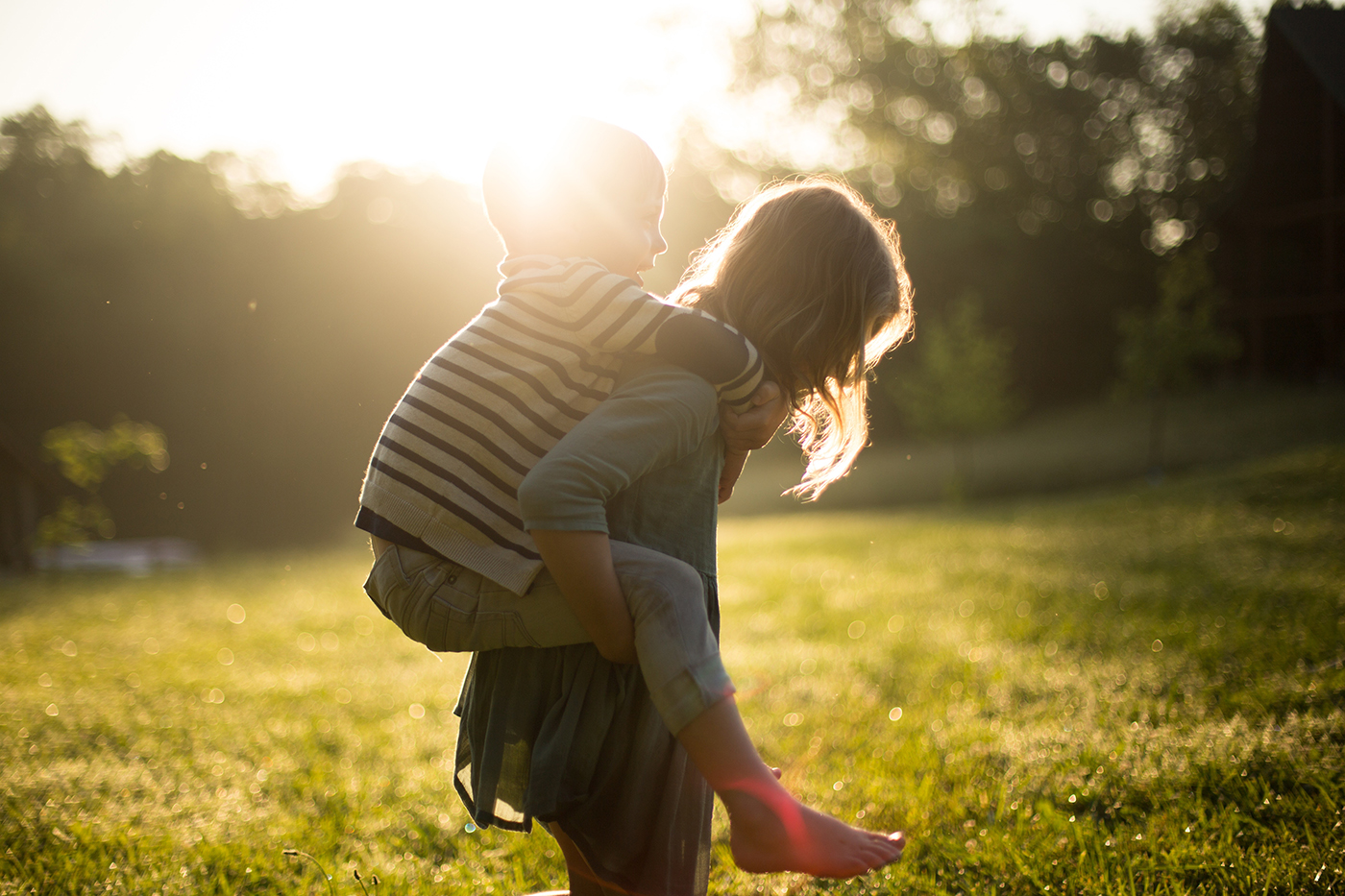 "It's part of a larger conversation that we're having in general [about self-care], trickling down to our kids," explains Debra Giunta, founder and director of Design Dance and The Groove.
She goes on to explain that when she started in business around ten years ago, both parents and entrepreneurs approached life way differently than we do today.
"Back then, competition was over who's more burnt out, who's working more hours. Now, it's about taking care of yourself, living a more holistic life."
Jill Carey, president and co-founder of Mission Propelle, agrees, adding:
"I think educators and parents are beginning to recognize that an education in social and emotional wellness matters just as much as an academic education or eating right and exercising."
And that emphasis on mental wellness has trickled down from an adults-only privilege to an essential part of children's habits.
Of course, self-care for kids looks a lot different than it does for adults. Think less sheet masks and bubble baths, and more time to explore creatively, building mindfulness and learning self-soothing tactics.
"Self-care for kids can sometimes be about movement and activity, but it's also about teaching kids to know what they want and need, and how to connect with themselves there," Giunta said. "Even as adults, it takes a long time to know what you need and how to give that to yourself. The earlier we can teach that to kids, the better they can take care of themselves."
Through activities like dance, yoga and meditation, kids can enjoy the benefits that adults get from those activities – as well slightly different, kids-only perks.
"In the short term," Giunta reasons, "the benefits of dance, yoga and mindfulness are the same for kids as for adults. We feel a huge shift in our energy and thinking. The activity gives us a serotonin boost, and kids can think clearer in classrooms.
"It's a healthy expression of their emotional experience. In schools, kids feel pretty boxed in; it goes quickly from having an emotion to having a negative reaction to that emotion. A lot of kids haven't learned how to put their emotions into words, and that's okay, but oftentimes giving them a physical outlet lets them redirect their emotions in a healthy way without relying on their words to explain how they're feeling."
And in the long run, there's a direct correlation between movement-centric mindfulness and academic performance, largely because mindfulness improves focus by strengthening neural pathways.
One big advantage that comes from kids participating in these types of group activities? They get a non-competitive environment in which to build camaraderie with their peers.
Says Carey, "Yoga is distinctly different from other physical disciplines because it's not competitive or comparative. It's not about being the best or fastest; it encourages children to accept their bodies as they are."
One thing to keep in mind if you're a parent or teacher curious about bringing yoga into the classroom: kids aren't cut out for a 90-minute vinyasa flow.
"Children's yoga is distinct from an adult practice because we have to consider attention span," notes Carey.
"In Western culture, yoga has been commodified as just physical with a focus on poses. For kids yoga, because of shorter attention spans, we incorporate more facets than just the physical – mantras, breath work and meditation-informed practices that invite children to pause, think and be present in the moment."
And yet, according to Giunta, kids have a slight advantage over adults when it comes to developing mindfulness.
"Kids are naturally more mindful than adults. They really do a good job of being here, right now, in a way that adults don't. Adults are trained to become more anxious about what happens in the future, whereas kids can connect to the present. Studies show that among adults and kids with ADD that do the same mindfulness program, it's much more effective on kids because your brain is more elastic when you're younger."
Mindful habits are best built when kids are kids, then. So how can you take all this information and bring it to your living room or classroom? Here are a few mindfulness techniques for kids to incorporate:
Create a space for exploration in your home.

 As Giunta notes, "If all your space is dedicated to other things, it's hard to get into a

 

creative mindset. Even if it's just a corner, you can come up with a fun name and co-create the space with your child or students."

Start small. One or two movements are enough to begin with, and even just turning on your kids' favorite song and dancing around the kitchen after school counts!
Practice gratitude. We know that practicing gratitude regularly as an adult can increase your happiness, so try inviting your kids into that practice with you by having them share one thing that makes them happy or grateful every day.
Develop habits. "Don't just look for a solve for tantrums," cautions Giunta. "Teach kids how to cope with emotions every day and build habits that help kids self-soothe."
Above all else, have a spirit of levity. "Be ready to laugh and explore, and don't have any expectations for things like alignment or holding postures!" says Carey. "Just be ready to have a lot of fun, be ready to be really silly – go ahead, moo and meow in cat-cow!" If you have fun with it, your kids will be a whole lot more excited about the activity and more likely to stick with the habit in the long run.
Chicagoans: need a place to get started? Check out Pearachute, your online booking system for kids' classes across the city.
Do you practice yoga, dance or meditation with your kids or students? What benefits have you noticed? What activities do they respond to the most?