How To Lean On Your Fitness Community To Get Through Injury and Illness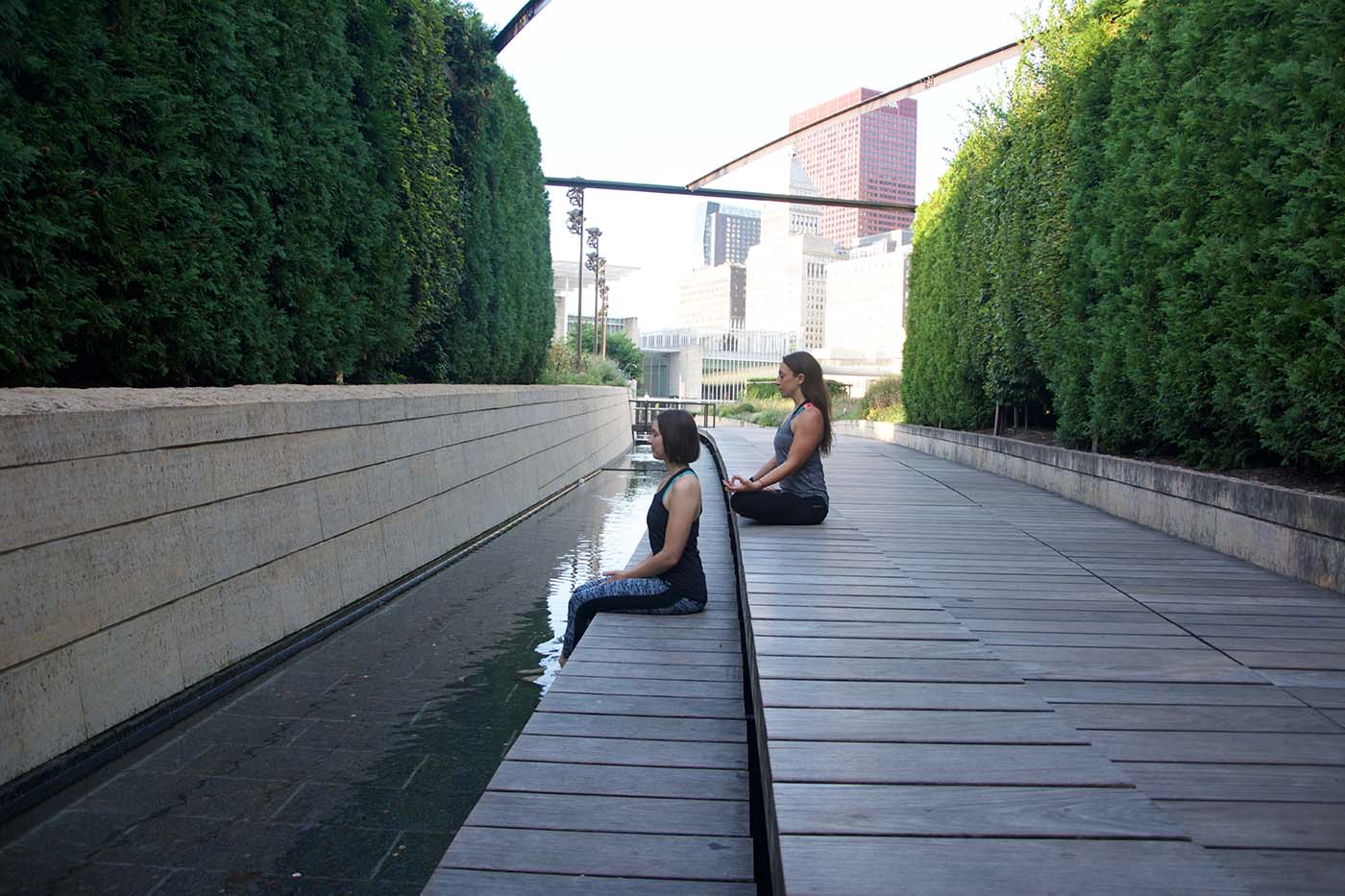 Last weekend, I learned the consequences of not achieving my 2017 goal of finding balance. I was not taking care of my body and managing stress. I'd flown back from a visit to New England on Monday night, organized a visit to November Project Milwaukee from Thursday night to Friday morning and was ready to ride in my second Bike MS ride over the weekend.
Although everything on my list was something I love and couldn't imagine not doing, my body couldn't handle it. By the time Saturday night rolled around, 75 miles into my 150-mile ride, my body physically shut down. All evening I'd felt disoriented, overly sore and my head was pounding. I woke up at 1 am with a headache so severe I was vomiting. I desperately called my husband and convinced him to drive the two hours each way in the middle of the night to come take care of me.
I thought about sharing this as a lesson of what happens when you don't take care of yourself, but I realized it was deeper than that. Instead, I'm choosing to think about what my takeaways are from this experience, and how I can lean on my fitness community to do so. After all, it's a huge part of what fitness means to me.
Fitness creates a lasting community, even when you need to take a break.
November Project has opened my eyes to incredible people I wouldn't have met any other way. It's changed the conversation from "It's so hard to meet people when you're older and moving to a new city," to telling everyone I know to find NP in their city and they're guaranteed to make new friends. It's set the tone for the community I try to build at our #Sweatworking events – inclusive, full of love and greeted with hugs.
I'm lucky enough to experience two very supportive and welcoming communities, and they both just so happen to revolve around fitness. And I've learned through these two tight knit groups – November Project and aSweatLife – that it's the type of community that's there for you through the tough times, not just when you're feeling your absolute best.
I can't be as active right now, but that doesn't mean I can't continue to build and maintain my fitness communities' friendships. I'm going to take a note from one of my November Project friends in Milwaukee and attempt to go to NP Chicago on the "injury deck," taking photos and cheering for others instead of doing the workout. Or maybe I'll sleep in and rely on the fact that I've built strong enough friendships that they will forgive a few weeks of hibernation while I recover. I know they'll be there when I get back.
Fitness isn't the only way to reward yourself.
Don't get me wrong, my "treat yo'self" mentality about fitness could be way more unhealthy, and I'm proud that I've established a fitness routine and healthy habits as a means of reward and a source of joy.
That being said, (I've talked before about my after-work workout before), I've gotten used to filling up time with workouts when my husband is on a night shift and I'm bummed we can't spend time together. In reality, my body could use more rest but fitness ends up filling in the gaps.     
My recent injury and illness showed me that when I truly can't work out, it's a struggle to fill time in a way that still feels fulfilling. But I want to see this as an opportunity to spend time with friends in my fitness community outside the workout setting and  to visit with friends I haven't seen in a long time. It's my chance get back to grocery shopping and make meals that I enjoy (remember when I had a food blog?) and that are healthy and satisfying.
I don't want my love for fitness to fade, but it's time to look for new means of fulfillment that are equally as satisfying. Luckily, I know I can bring my fitness friends in on that journey. 
Friendly competition in fitness is fun, but it's okay to let go of the data.
We all know I'm very geeky and data-obsessed. I check Strava frequently, not just for PRs but to try to hit personal goals for miles biked each month. When I couldn't finish Bike MS, I was incredibly disappointed that I was letting my team down and missing a day I look forward to all year.
But I was also sad about the missing miles. I immediately wanted to look for a time I could make up the 75 miles I didn't bike, not because it would help me raise more money or get back my time with my team, but because I had a goal in my head for miles this month and I knew I wasn't going to hit it.
I need to take a step back and realize that my goals are arbitrary (I'm not even training for anything) and it doesn't matter if I don't hit them. Even typing it I realize how crazy that sounds, but for someone driven by competition, that's really hard. I need to find a way to be satisfied by the goals of recovering and feeling good, which is a tough pill for me to swallow.
Luckily, the communities around me are intrinsically motivated and serve as a model for moving for the joy of movement versus the need to win. Surrounding myself with others of that mindset is an excellent reminder that when it's all said and done, we're not here just for the 30-second competition finisher at the end of the workout. We're here for the long haul, to live our healthiest lives every day for the rest of them.
How do you force yourself to listen to your body and recover? Trust me, I'd love any advice I can get!
Let us know!
Did this post help you get closer to achieving one of your goals?