Taking a Technology Detox
I don't know how this summer has been for you guys, but for me, it's been the busiest of my life. And after a few especially hectic weeks at work, subbing classes like crazy, riding my bike everywhere and taking trips every other weekend, my brain and my body were yelling at me to take a break.
While I can't just up and take a vacation from the real world whenever I want, I can take a break from the cyber one. So, that's what I did. For seven days – I took a technology detox. I turned off Snapchat, Instagram, Facebook, Venmo, both non-work email accounts, Uber, Google Maps, my bank app, Pinterest, Map My Run, the CTA app, YouTube and Safari from my phone. I didn't text or call others while I was in transit from point A to point B, and when I got home from work I didn't use internet – not even for Netflix.
And for the most part, it was glorious. I chose to do things that I absolutely could have always chosen to do, but they never occurred to me because I was too busy on my phone to think of them. For instance, I went on a run without my headphones and just jogged for the sake of jogging, not for tracking my miles or completing a pre-determined route I picked out online. I ended my jog in the park when I felt tired and laid in the grass for a while before walking home. Why didn't I think of that when I had my gadgets? Because I'm so used to the way I function with it all, and so accustomed to the instant gratification it gives me, that my technology habits have become second nature.
But it wasn't all smooth sailing. This inundation of technology in every aspect of my daily life actually proved to be a source of stress over the course of the week without it as well.
When friends sent text messages of links to various BuzzFeed articles or YouTube videos, I couldn't check them. Every studio at which I teach uses Facebook to communicate to instructors, post announcements, and handle sub requests – and I was out of the loop for all of it. I had to get to the train station extra early on the mornings I teach uptown because I couldn't track the train's arrival on my phone. When I took Jeana's pop-up workout class at Radish I so badly wanted to "Insta" the sunrise on the rooftop, but I couldn't. At the end of the week I had 50+ social media notifications and over 500 unread emails. Those little red numbers in every box of my iPhone started to give me nightmares by day five, but it was still totally worth it.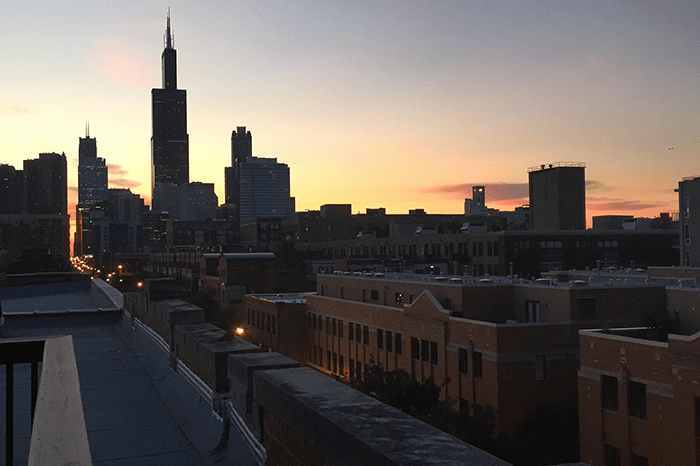 I read more. I cooked more. I went to bed earlier. I didn't "Snap" my Saturday night, I just experienced it with my friends. Making the conscious effort to turn off the online world every once in a while – while definitely more difficult to parse out from our regular lives than it sounds – can be incredibly fulfilling. Groupon will still have deals when you return, you can pay your friend back for the Uber ride the next time around if you can't split the fare just this once, and if you miss a hilarious Snap story – well that will be gone forever, but you don't need it anyway!
But above all, even more valuable than taking an internet detox, I think my biggest takeaway from the week is being more purposeful with technology time. By that I mean less scrolling through Twitter feeds because it's just there. It's all so available at our fingertips that we forget how habitually we use it. And, at least for me, I'm so bogged down by all the tech because I've never tried to change the habits before now. I just keep accepting whatever new app there is out there, jumping on the next social media bandwagon, and incorporating it all into my already technology-inundated life.
As we leave summer behind and head into fall, it'll be a goal of mine to test out this theory and be a little more purposeful with my social media. Now if only I can convince everyone else to join me so I don't have FOMO …
Let us know!
Did this post help you get closer to achieving one of your goals?