Shaping Your Nighttime Routine for a Healthy Day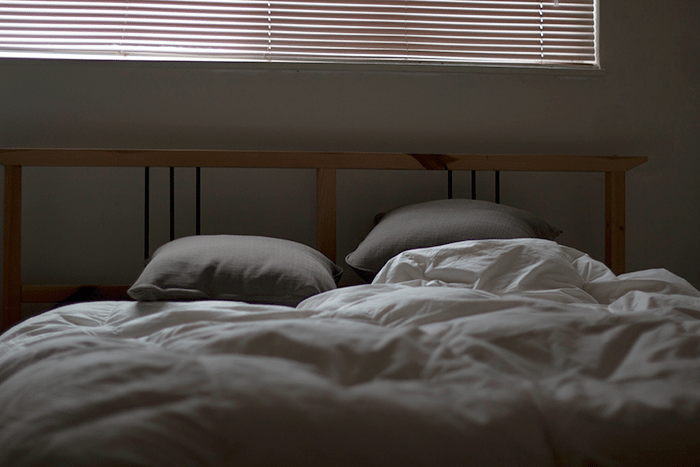 I'm a morning workout person. I find that the earlier I get my workout out of the way, the less chance there is for me to find a reason to skip it. I also have the rest of the day in front of me and that day is usually a better one if I've worked out than if I haven't.
Starting off the day with a healthy activity such as exercise is important to me, but the preparation for it comes before I even go to sleep. In order for me to follow through on the commitment I've made to myself, I need to not only prepare my body, but also my mind.
The following is a typical pre-bed routine for a healthy day ahead:
9 pm: mentally go over what the following day looks like. What times do I have to work? (For those of you with a regular work schedule you may not need as much foresight on this question). Where does exercise fit in and what kind do I want to do? What do my meals look like tomorrow? I like to have a general idea of how my day looks so I am less likely to have my healthy choices derailed.
9:30 pm: plan/review my workout. By understanding my schedule, I can figure out where exercise fits in for me. Some days I have to wake up earlier than normal to work out since the rest of my day is packed, while others are lighter and I have the flexibility to teach a class and then take one right after. If I am pressed for time, I can use the gym in my building or try an at-home workout. Most exercise classes will need to be scheduled in advance, so make sure that you are signed up and listed to take the class.
When choosing outdoor running as an option, it's important to check the forecast for the next day. If it looks like it may rain in the morning, I may have to shift my run to later in the day. If the weather is less than desireable for the entire day, I can switch to a workout that works better for both mine and Mother Nature's schedule.
9:45 pm: make sure that I know what my meals look like for the next day. Will I be home for lunch or should I pack one? If neither are an option, will I have access to a healthy place to eat out? Making weekly meal prep a part of your lifestyle can help cut down on some of these questions and ensure that you aren't left grabbing for the first thing you can find.
10 pm: start to think about getting ready for bed. Sometimes there are movies, books or good conversations that postpone this thought, but usually every night by 10 I know it's time to start winding down.
10:15 pm: make moves to get ready for bed. Brush teeth, wash face and change into comfortable sleep clothes.
10:30 pm: go over the next day's plan once again and think if there is anything that I need to do before bed that will help streamline the process. I plan my breakfast and lay out my exercise clothes so that I can save time during my morning routine. When I used to have to leave immediately from the gym to work, I had to put more effort into prepping the night before. I had my staple gym bag that was already stocked with the following items at all times:
toiletries (shampoo, conditioner, body wash, deodorant, etc.)

hairbrush

shower shoes (flip flops)

towel (some gyms didn't have extra)

blowdryer (if gym didn't have one)

makeup
I would then figure out what I wanted to wear to work the next day and pack that as well (and double check because who wants to show up to work missing a shoe?). Also, consider what you need for post-workout refueling, and pre-pack things like healthy snacks, protein powder and a shaker bottle.
10:45 pm: plug my phone in, set my alarm and leave it on the nightstand. I try and stay off any electronics for at least 30 minutes to an hour before bed in order to let my mind start to relax. I also set my alarm for a time that's early enough that I have time to eat breakfast before starting the day. Sometimes I will just wake up, grab a quick breakfast, and go, but given the choice I always give myself more time to leisurely wake up and get started.
10:50 pm: reflect on my day. I reflect on how the day went, things I did well and things I could improve. I run through a mental gratitude list which helps put me in a relaxed and appreciative mood as I get ready to sleep.
11 pm: I usually get up between 7 and 8 am unless I have an earlier schedule, so by making sure I am asleep by 11 pm, I guarantee myself at least 8 hours of sleep. Some people need less, but I am definitely not one of those people. Remember, to make the most of your workout, go to sleep.
What does your nighttime routine look like? What steps do you follow to ensure that you wake up to a healthy day?