Taking #Sweatworking to Pilates ProWorks Lincoln Park
Last week, we took a break from office parties to get together for a great sweat at Pilates ProWorks Lincoln Park. This month's #Sweatworking packed the studio for a two-part class, starting with a half an hour in the studio's signature class PilatesPro, which I've taken and, trust me, it's NOT your mom's Pilates class. We followed that with a half hour of BarreX, which fuses barre and TRX suspension training. Needless to say, this class earned their post workout snacks.
TRX suspension trainers look deceptively innocuous. Just a couple of pieces of fabric hanging from the ceiling. But really, TRX pits your bodyweight against you, making moves like push-ups, planks and lunges harder.
(Photos in this post were taken by Christiana Basso)
After spending about half the BarreX class working through TRX movements, the teacher moved the class over to the ballet barre. We worked core one more time with abs under the barre and then stood up for a round of chair pose. I can feel the burn just thinking about it.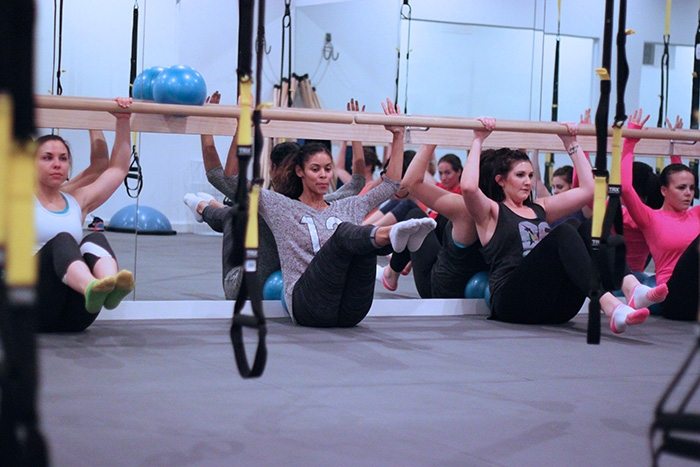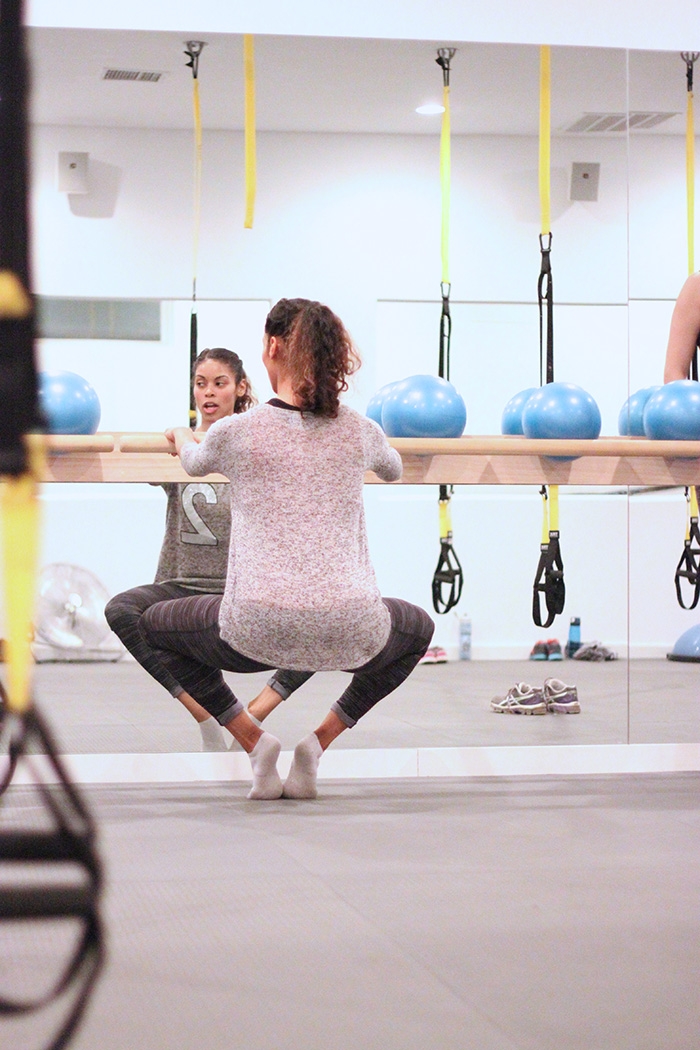 On the reformers, we worked from head to toe, in moved like planks, lunges and even burpees on Pilates ProWorks' FitFormers, which uses springs and your own bodyweight to create resistance to form long and lean muscles.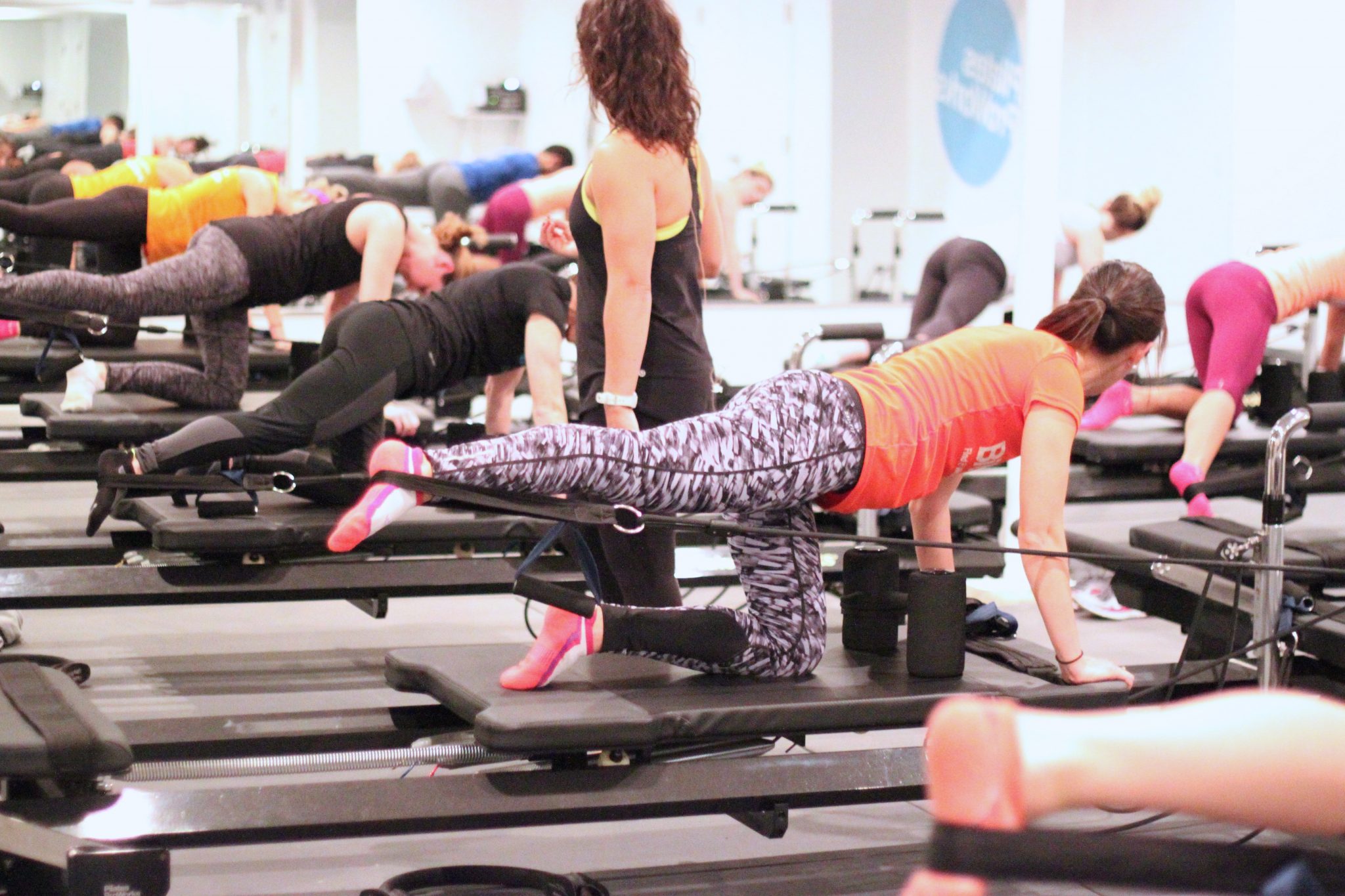 We worked shoulders,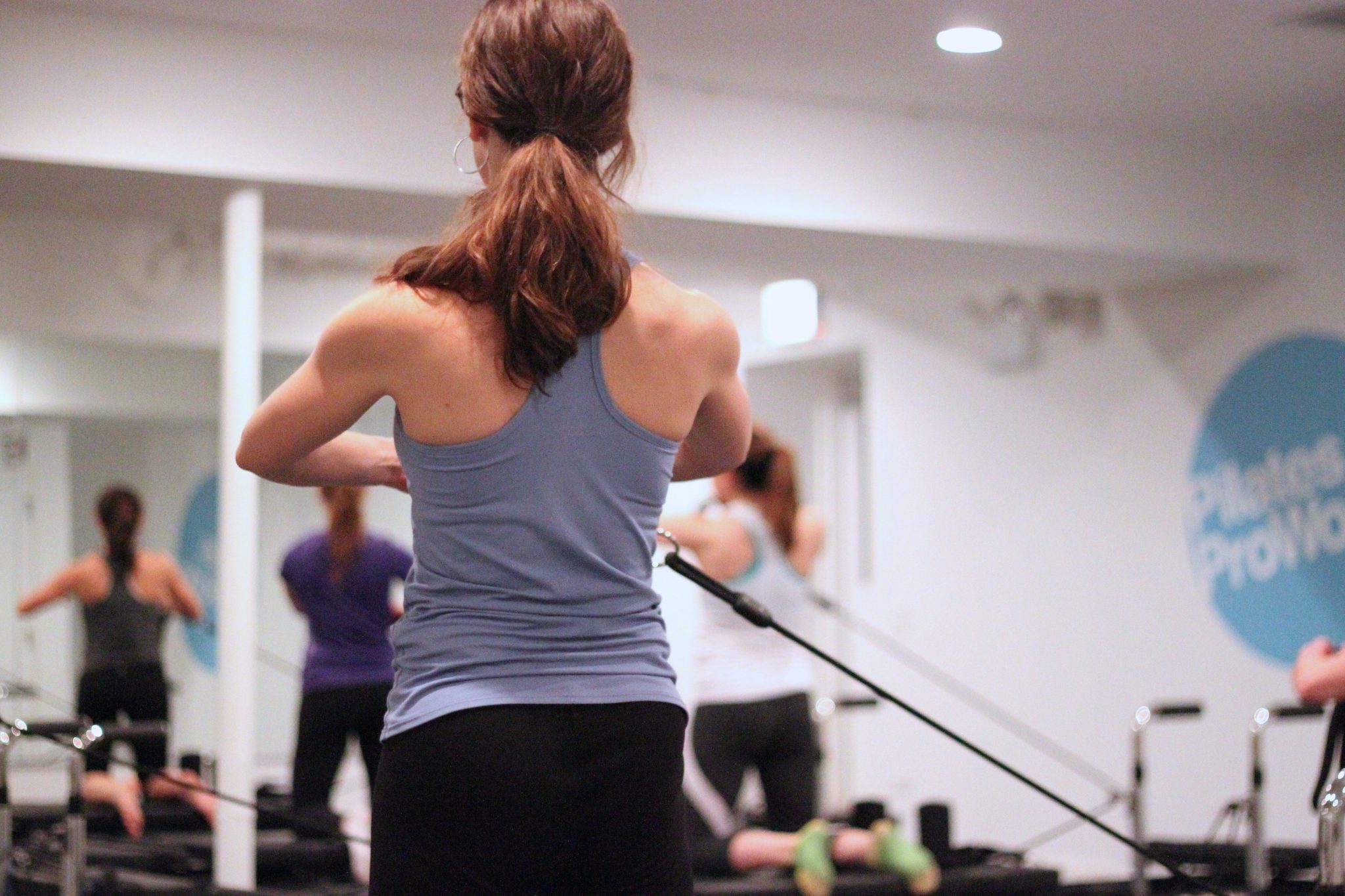 thighs,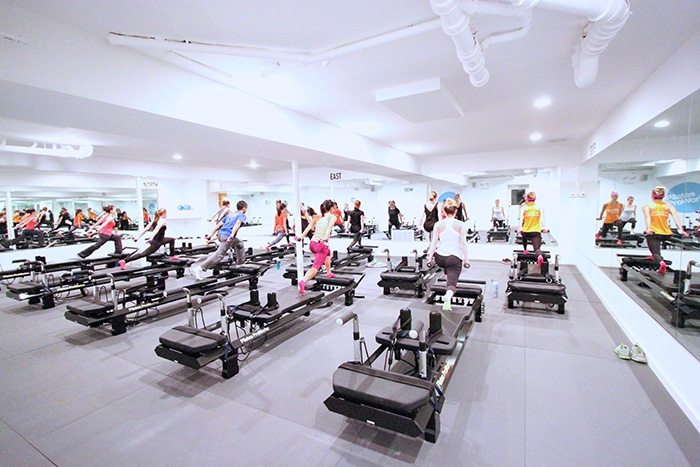 triceps,
shoulders again,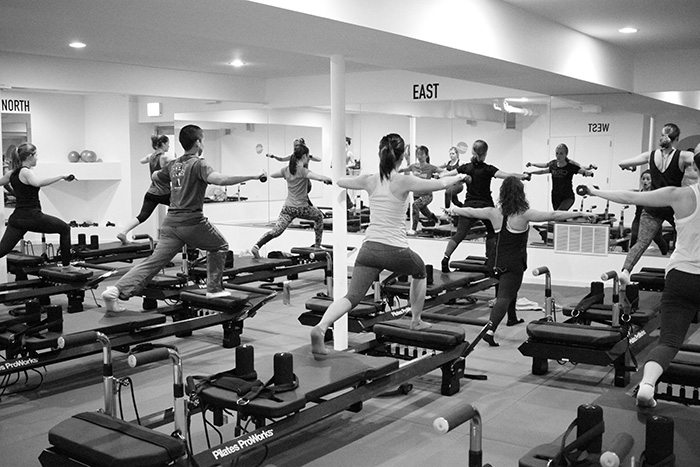 and got into those famous PilatesPro burpees.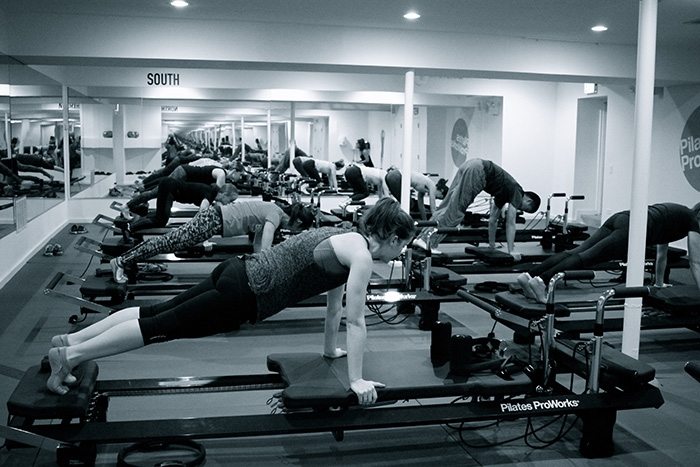 Just look at all of those sweaty, smiling faces.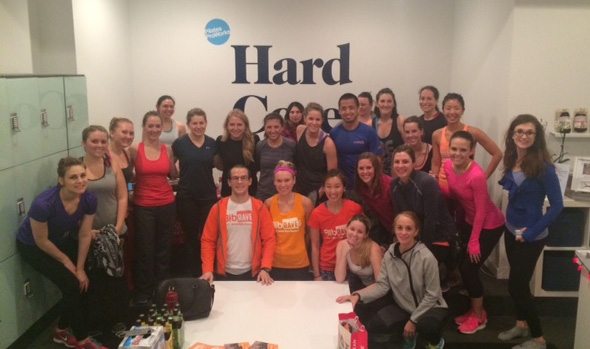 After class, we got together to enjoy some company and some delicious post-workout snacks. BibRave provided beer for those who chose to imbibe and koozies, which I learned is not pronounced cozy (like something was keeping your beer comfortable, which is really cute image if you think about it).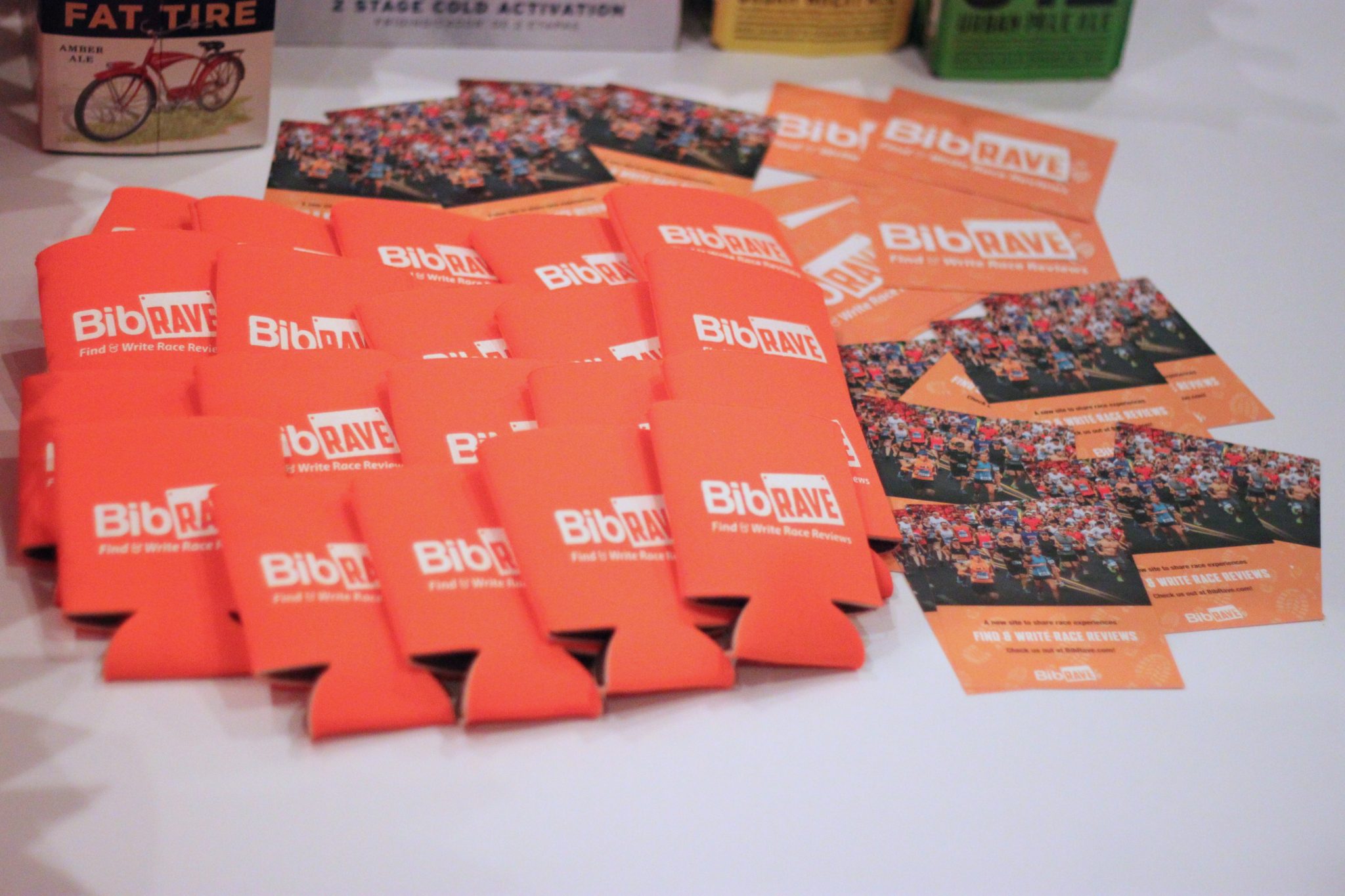 KIND Snacks provided a variety of snacks – everyone took home KIND Strong bars and Dark Chocolate Mocha Almond bars. Yum. We also had some VitaCoco Cafe (part coffee, part coconut water and all delicious) in our goodie bags to make the next morning (and our spirits) and little bit brighter. Goodie bags were provided by European Wax Center and came with a complimentary first wax.
Mestrength
 saved the day with post-workout hydration at Pilates ProWorks. Sweatworkers also took home a few of the electrolyte-packed powdered drinks in their bags.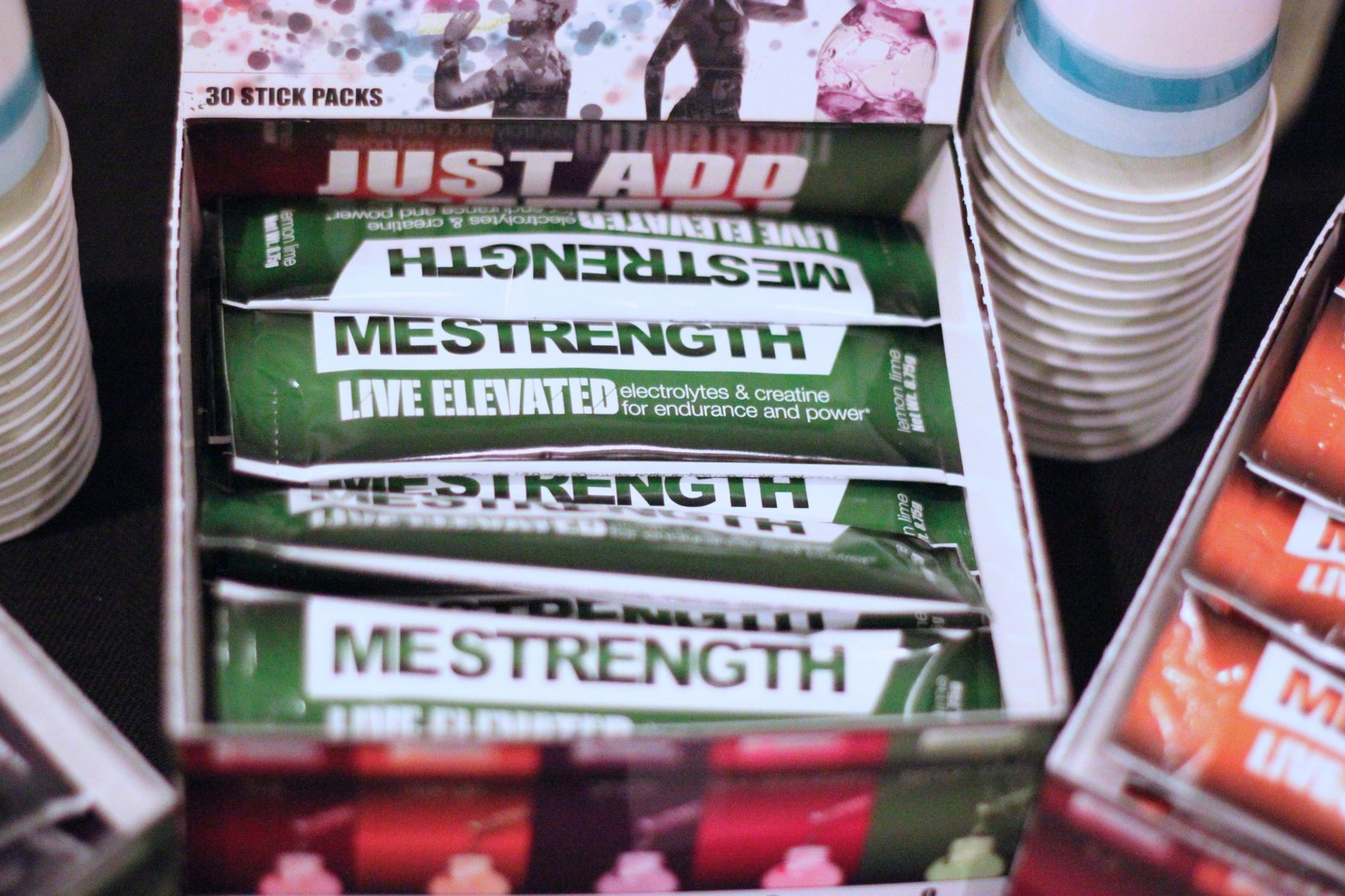 Also with us at #Sweatworking serving up delicious chili post-workout was Rachel from MyFitFoods, the Registered Dietitian from the North Avenue location.
If trying a new workout with friends sounds like something you'd be into, grab a friend and get to the next #Sweatworking at Equinox.